Imagine you've engrossed yourself and your friends in Destiny 2, which is super fun, of course, and just when you are having the time of your life, your game disconnects from the server, leaving you dumbstruck. This is another issue you'd probably get in Destiny 2, other than poor net code and a few other problems. Nonetheless, it is a pretty enjoyable game when playing with friends.
Bungie's Free to-play online multiplayer Destiny 2 is a "shared-world" multiplayer game that also houses some key elements of role-playing games. Interestingly, this makes it a very interesting and engaging game. Also, just as you'd expect, this game has traditional player versus environment (PvE) and player versus player (PvP) game types. However, as amazing as it may sound, it does come with its own set of errors and bugs, one such annoying bug is the error code Coconut, which you might see while playing.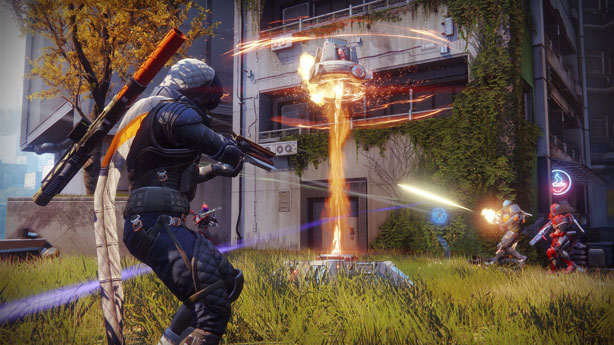 The story is pretty much like the original Destiny. Players play the role of Guardians, who are protectors of Earth's last safe city. The game also features a power called Light which helps them to keep aliens out of the bay. The game also features a normal story mode tho, and there's a free-roam patrol mode too, which is also available for each destination. You can even take part in public events as well as activities.
What is Error Code Coconut?
Error Code Coconut is displayed when the connection between the server and client has been disrupted. It basically disconnects you from the servers, which could be very annoying. Most of the time, this is caused by IPS or network-related issues, but it necessarily doesn't have to be it. The game just won't support some ISPs, and there's nothing we can do about it, until and unless the company decides to take the matter into its hands.
However, there are certain Fixes that you can try from the client's end to fix the issue.
Also read: How to Fix Destiny 2: The Witch Queen Crashing at Startup
How to Fix Error Code Coconut?
There are certain external factors as well, which cause the game to show Code Coconut. Follow the steps mentioned below to troubleshoot your way out of the problem, if it's caused by an external factor at all.
To ensure there's no third-party interference in the game, play the game in safe mode with networking, this way you can figure out if it's an external or internal problem. If there's third-party interference, then you can try uninstalling some third-party software and try again.
Make sure you have updated the game to the latest version. Sometimes certain updates contain incremental fixes for bugs that can fix your game at a go.
Update your network drivers. Very often outdated network drivers cause the issue at the client's end. Updating your driver will fix driver-related issues if there are any.
Reset your router. You can try resetting your router and check again if the issue is fixed. This is mostly preferred by non-technical people, as resetting it restores the router to its factory settings.
Check your network configurations. If your network configurations don't allow destiny 2, then there's the problem. You can also check firewall settings, and make sure it allows Destiny 2.
Lastly, if you still have been facing the issue, try switching to a wired connection if you are using Wi-Fi. A stable and reliable connection can fix the issue at once. If it is caused by a wireless connection at all.
Conclusion
These are the ways how you can get through the problem of Error Code Coconut from your end. Additionally, you can even contact your (ISP) Internet Service Provider and request them to check your connection for you. Stay tuned in for more such How-To-Guides and Fixes!