Disney Plus is an online streaming service like Netflix and Amazon Prime, which you can watch the content published by Disney on your demand with a paid subscription. It will support all your Android, iOS, Windows devices, and as well as all the popular web browsers.
These personalized streaming services revolutionize the visual experience. More people began to use these services on a daily basis, for they will be able to watch their favorite show or movie whenever they want and wherever they want. But it does not mean it is completely filtered out from the world of technical errors. Reports said that more than 15% of Disney Plus users encounter such error messages. Such messages are frustrating and mind-numbing irrespective of the platform you are using.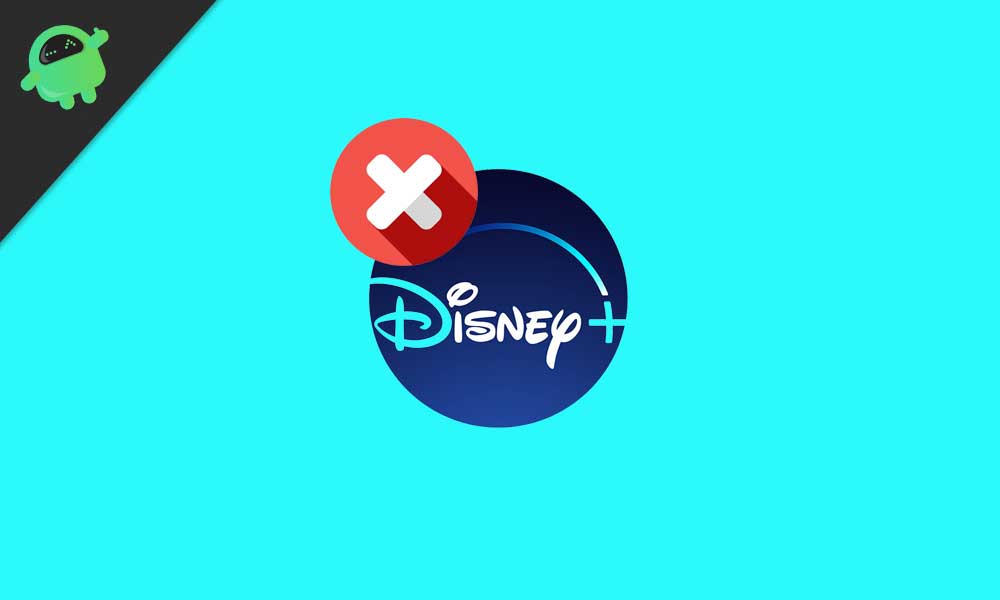 What is Error 83 on Disney+?
There are probably two scenarios in which you will see this Error 83. The first one is basically related to your internet connection or the Disney+ servers are pretty loaded to let you enjoy your content. And the other scenario is that it can be due to a device compatibility issue. You might have signed up on a device that as of yet, does not support the stream on Disney+.
Here are a few reported users in the Reddit community regarding the same.
I've been having the issues with logging in, upon login I was given an error code 83 and told to contact support. I dont know if it's completely fixed yet or not but my service is back up and running after not working at all. I am on IOS using their app. Thank you Disney + employees! by u/Firefly333
Another user reported:
I saw some change in this last night as well, but still not perfect:

I was getting 83 on iPad, iPhone, desktop, and Apple TV whether I used a VPN, cellular, or wifi.

I was getting 83 regardless of what account I was using to sign in with. Couldn't create new ones either.

Late last night, using iPhone and cellular, I was able to login. I could watch shows.

If I turned on iPhone wifi, I remained logged in but was unable to watch shows.

I am still getting 83, on login, on iPad, desktop, and Apple TV.

I am still getting 83, on watching, on iPhone with wifi enabled
Due to Server Timeout:
If the server is overloaded on Disney+'s end then you will get this error 83. You can follow the below workarounds for fixing this issue:
The workaround for this is to check whether your internet is working fine and you have appropriate data in your active data plan.
Moreover, it is advised to use WiFi for streaming uninterrupted content using Disney+.
Try to refresh the page or wait sometime before streaming content and let the Disney server ease up.
You can always make use of websites like DownDetector that will let you know if this issue is widespread and in that case, the only thing that you can do is to wait for things to get normal.
[note color="blue" title_tag="p" title="Also Read"]
Fix: Disney+ Not Working on Samsung, Sony, LG or Oneplus TV
Due to Incompatible Platform
Error 83 has also been spotted on different platform devices that could not pass the DRM (Digital Rights Management) check that Disney+ requires before the streaming of content. And to fix this:
The most common solution that you can apply is to restart your phone and see if this solves your issue.
Make sure to update the installed Disney+ app on your smartphone or TV to the latest version.
If there is a new firmware update available for your device itself, then you can try installing that and see if the error goes away or not.
Disney+ supports streaming on Windows and Mac browsers such as Chrome, Microsoft Explorer and Edge, Firefox and Apple Safari. So, make sure that you are using browsers on PC or Laptop to stream content and not your TV.
Besides, by default, Diney+ allows you to stream on a max of 5 devices. So, if you are trying to log in on a sixth device, then you simply won't be able to use, because of Disney's limitations.[/note]
Steps to Fix Disney+ Error Code 83
The most common error message, getting by a Disney user, is error code 83. Here are some tips to bypass the error code 83
Use Multiple Browser
Different web browsers are in different browser settings. Some of them are prone to interrupt an established connection with your Disney Plus server. You can overcome this problem by using multiple browsers.
Use Multiple Network Connections
Sometimes the slow network may cause certain chaos. If you have the facility to use two or more network connectivity. Switch over one connection to another for less traffic in the data transferring. Fast internet connection is an inevitable factor in streaming services like Disney Plus. Cellular connections nowadays can provide you with ample speed. But your data will run out very fast, so it's better to use a Wi-Fi network if you can afford it.
Use VPN
VPN or virtual private network will create a private network between your computer and the webserver of Disney Plus services through the internet. It will give you a faster and secure connection with the server even the services are not available in your place.it might cost you extra bucks, but it is worth it when considering the security and speed of the connection. NordVPN and Tunnel bear are some of the companies that provide you with Virtual Privet Network
Also Read: How to Change the Language on Disney Plus
These are the three tips to fix the error code 83. The error code 83 means you cannot make a connection with the server. So make sure your internet connection is fast enough and check your device is compactable to support the Disney Plus service. On rare occasions, errors may be caused by the IP address of the internet provider. It can be fixed by restarting the router. Enjoy the show, happy streaming.
Next Guides,