In today's world of technology, video streaming services have become hugely popular. We have a lot of options on Netflix, Amazon Prime Videos, Hulu, etc. A lot of more prominent brands are venturing into this arena to showcase their set of niches and the latest entrant in this field is Disney. Disney has recently launched its video streaming service, Disney Plus which is officially known as Disney+, in an effort to challenge the already booming video streaming market. Though there are some common problems faced by users, and in this post, we will guide you through all the common issues of Disney Plus and how to fix them.
Notably, Disney+ is currently available in the US, Canada, and the Netherlands region. What is more surprising is that it has got an overwhelming response from video streaming users, thanks to the content Disney has on its plate to offer. However, if you are in the UK then, you might be disappointed as the Disney+ service will arrive somewhere in 2020. Besides, there are some common problems that users have come across, and we will help you with its possible solution in this post. So, without any further ado, let us get straight into the article itself.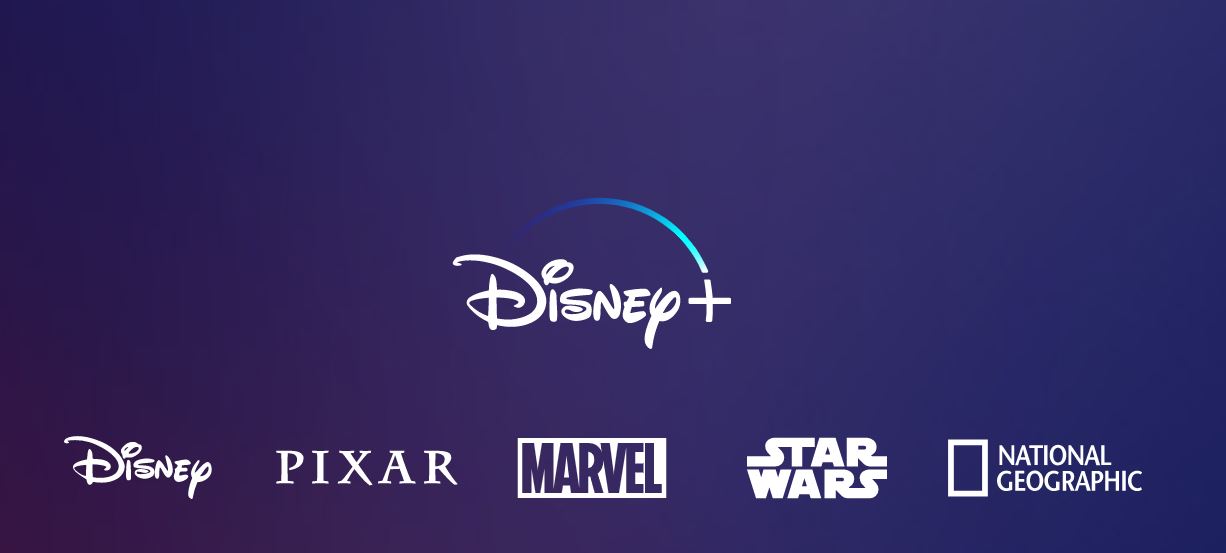 Disney+ – Overview
There is no introduction required for the content Disney can provide. Disney+ is probably the best way to showcase the content Disney has up its sleeves. The purpose is pretty straightforward, Disney+ is a one-stop-shop to watch classic Disney animated movies, Pixar, Star Wars, Marvel, 20th Century Fox content, etc in one place.
Users not only get to see classic Disney content but also its biggest original show, "The Mandalorian," which is an action TV series based on Stars Wars. Moreover, eventually, Disney+ will add new and original content from all its banners like Marvel, Pixar, 20th Century Fox, etc, and will take head-on with video streaming giants like Netflix, Apple Plus, and Amazon Prime videos.
Also Read: How to Change the Language on Disney Plus
Disney+ issues and its workaround
Disney has officially acknowledged the overwhelming response that its streaming service, Disney+ has received and they have also acknowledged the issue users have reported to them.
https://twitter.com/DisneyPlusHelp/status/1194268462283018241
Let us take a look at the most common issues and possible solutions faced by users on Disney+:
I can't log in to Disney+
If you cannot log in to your already created Disney+ account then below you can follow the currently feasible solution for getting around it.
You can either send in a tweet your issue to Disney Plus Help on Twitter or you can head into their Help Centre and search for your error code and its solution. Moreover, you can also contact them via email at DisneyPlusHelp@Disney.com or their (US-only) customer service number: 888-905-7888.
Unable to connect to Disney+
As already mentioned, Disney+ has received an overwhelming response from users, and thousands of people might be trying to connect to Disney+ at once. This might be the root cause of this error. Besides, if you're getting an "unable to connect" message followed by a toast message "There seems to be an issue connecting to the Disney+ service", it is due to the issues with the server.
You can try logging out then, closing the app, and logging in again. Moreover, you can also reconnect to your internet connection just in case. And for those who are trying to connect to Disney+ in a non-serviceable region then you can use a VPN (Virtual Proxy Network) to connect.
Disney+ error code 39
Error code 39 means "The video you are trying to watch cannot be watched at this time. This could be a rights availability or other issue with Disney+."
Make sure that you are NOT currently streaming Disney+ via PC, mobile or any other device while using the Xbox One app. If this did not work then, try changing your HDMI port on your TV or Xbox.
Disney+ error code 41
Error code 41 means "We're sorry, but we cannot play the video you requested". This is quite a common video playback error you might have come across on YouTube as well.
The reason behind it is pretty straightforward, i.e. increasing traffic. You can wait for some time and try playing the video again or pick up an odd time. If everything fails then, you can contact Disney+ help center or send in a tweet to their official Help account.
Disney+ error code 42
Error code 42 means "Please check to see that you are still connected to the Internet and try again (Error Code 42)".
This can be due to poor internet or WiFi connection to your device. You can recheck and try to reconnect your internet connection. This error code is one of the few errors for which there is no stable fix as of now.
Disney+ error code 76
Error code 76 means "We're currently experiencing slow Internet connection speeds."
There is not much you can do from your end if you get this error. Moreover, it is similar to code 41 which is due to the increased traffic or potential server overload. What you can do is re-install the app or reboot your router.
Disney+ error code 83
Users have reported this issue quite a number of times and this seems to be related to the Disney+ app running on mobile or using mobile hotspot.
You can try to use the app on your mobile using a WiFi internet connection and see if the problem perishes.
Disney+ error code 86
Error code 86 means "We're sorry; this account has been blocked". This is a pretty scary error if you came across one.
If you are facing this issue then, you might need to contact Disney+ customer service right away because your account is blocked or hacked and you will need to re-activate it.
Cannot find the Disney+ app in the different app store
If you are not able to find the Disney+ app on your corresponding app store i.e. Android Play Store or Apple's Appstore then, you might need to check in with the spelling for Disney Plus as different app stores have listed this app under different names like Disney Plus, Disney+, and even disneyplus.
So, there you have it from my side in this post. I hope you guys were able to find the solutions to the common problems you might have come across while operating the Disney+ video streaming app. Drop a comment below if your issue is not listed in the above list of problems and their solution. Until the next post…Cheers!