Dark Mode is one of the most talked-about or the most important features of any operating system be it iOS or Android. The solid dark color that runs on top of third-party and system application gives the user the most pleasant user experience, especially when in low lighting conditions. However, if you are really into protecting your eyes from the harmful blue light of your desktop, smartphone or tablet then, you should also make sure turning on the color filters. Many OEMs have started providing a feature to block blue light for making reading and usage of devices more easy for your eyes.
And if you are on Mac and are looking for ways to enhance your reading experience then, you are in the right place. As in this post, we will be guiding you on how to improve reading experience on Mac by enabling color filters. This filter effectively improves the appearance of the texts as well as the images and the UI. Moreover, it is beneficial for people with color vision deficiency. So, without any further ado, let us get straight into the article itself: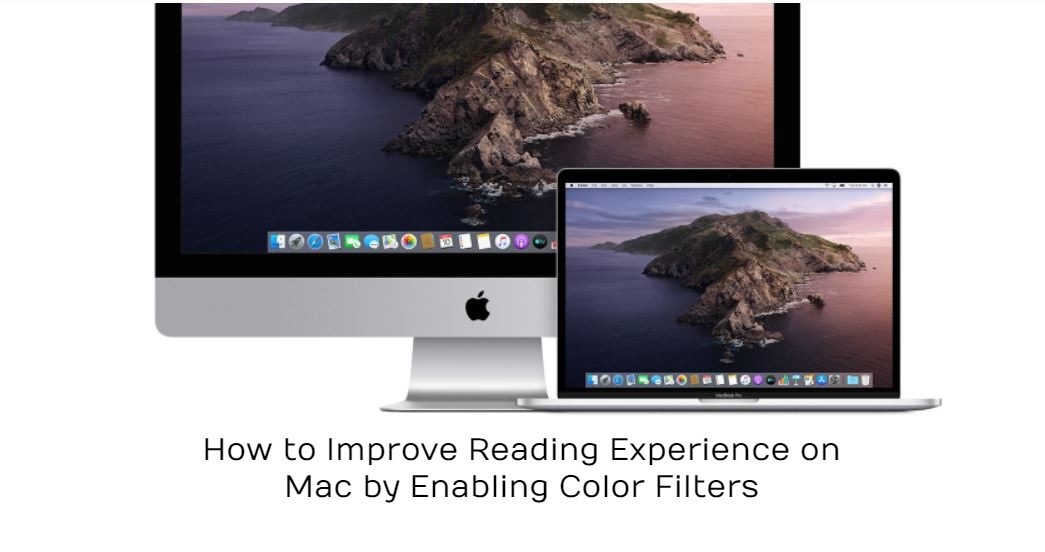 How to Improve Reading Experience on Mac by Enabling Color Filters
Note that the color filter settings can be enabled by heading to the accessibility shortcut.
Firstly, click on the Apple Menu at the top left corner of the screen.
Select System Preferences in the menu.
Head to Accessibility pane.
Choose the Display option in the sidebar.
Next click on the Color Filters tab.
You need to check the box for "Enable Color Filters".
Select the Filter type popup menu and select a preferred filter. You have five options to choose from:
– greyscale
– red/green filter (protanopia)
– green/red filter (deuteranopia)
– Blue/yellow filter (tritanopia)
– Color tint.

That's it!
In fact, you can also adjust the intensity of the color filters while dragging the slider towards the left and right to fine-tune your color filter. Besides, you can quickly toggle this feature by pressing the Option command+F5 key. So, there you have it from my side in this post. I hope you guys liked this post and were able to toggle the different color filters on your Mac desktop or laptop. Until the next post…Cheers!