If you are someone who is looking to install Stock ROM on Vivo Y11 2019 PD1930F, then this guide is for you. We believe you were trying to customize your device, but the process went wrong. Now you may be facing issues such as Bootloop or bricking of your smartphone. Otherwise, you may want to upgrade or downgrade the operating system on your smartphone. The only solution is to flash stock ROM on your device.
We have put up the stock ROM for Vivo Y11 2019 PD1930F, which is based on Android 9.0 Pie. Also, we have put up a tutorial to flash the ROM on this device. So, check it out.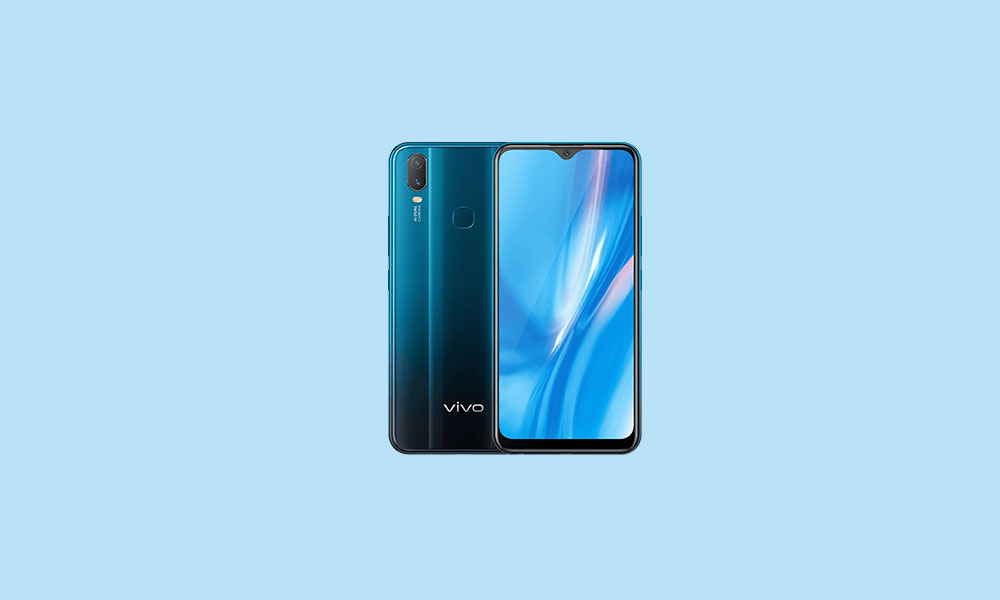 Stock ROM and its importance in Smartphones
A firmware flash file is a software package that contains the necessary files and instructions to update, restore, or modify the operating system (OS) and software components of an electronic device, such as a smartphone, tablet, or router. These files are typically stored in a specific format and are used to fix software issues, upgrade the device to a newer version of the OS, or revert to a previous version if needed.
Flashing firmware files can resolve various problems, including performance issues, software glitches, and other software-related errors. It can also enable new features, enhance security, and optimize the overall functionality of the device. However, flashing firmware should be done with caution, as it may void the device's warranty or, if done incorrectly, cause further issues or even render the device unusable.
You can unbrick your bricked Vivo Y11 2019.
Fixes the boot loop and instability issue as well.
To upgrade or downgrade your Vivo Y11 2019.
You can skip the Screen Lock and remove malware as well.
To fix bugs lags on your Android Device.
You Can Remove Root on your device [Unroot]
You can Restore Stock ROM after using Custom ROM.
This Software Update helps to solve the issue with WiFi, Bluetooth, and more.
You can fix the soft brick issue on your Vivo Y11 2019.
You can preload Google Applications as well.
Firmware Details:
Device Supported: Vivo Y11 2019 PD1930F
Tool Supported: QFil or QPST tool / MSMDownload tool
Android OS: 9.0 Pie
Processor: Qualcomm Snapdragon
File: Software Update
Gapps File: Included
Steps to Flash Firmware File on Vivo Y11 2019 PD1930F
Now, before we get straight to the Steps of stock ROM installation, make sure to follow the requisites section below and have the flash tools and drivers installed on your system.
Pre-Requisites
Disclaimer
GetDroidTips will not be responsible for bricking, hardware, or any kind of software problems arising while you follow this guide to install stock ROM on your phone. First, understand the tutorial and then follow it at your own risk.
Now, grab the stock firmware, flash tool, and drivers for the Vivo Y11 2019 from the link below.
Download Flash Files:
PD1930F_EX_A_6.71.3: Download
PD1930F_EX_A_6.70.52: Download
PD1930F_EX_A_1.70.10: Download
PD1930F_EX_A_1.70.8: Download
PD1930F_EX_A_1.70.6: Download
PD1930F_EX_A_1.13.13: Download
PD1930F_EX_A_1.12.9: Download
PD1930F_EX_A_1.10.4: Download
Method 1: Instructions to Install via Recovery:
First, you can try the official method to install the OTA stock ROM update via Vivo device recovery. Follow the guide link given below to install the OTA update on the Vivo device.
Guide to Install Vivo Firmware on any Vivo smartphone
Method 2: Instructions to Install via QFIL Tool:
Download Qualcomm Flash image loader tool and USB Drivers on your PC. Follow the below link to install the firmware using the QFIL tool
Guide to Install Stock ROM using QFIL Tool
Method 3: Instructions to Install via MSM Download tool:
Download the MSM Download tool, firmware, and drivers on your PC.
Now install the USB drivers.
Place the MSM download tool and firmware in the same folder
Open the MSM download tool and connect your device to PC/Laptop
Once you connect, it will automatically load the firmware, if not select it manually.
Click on the start button and wait patiently to complete the installation process.
Once it is done! Remove your device from the PC. That's it!
Method 4: Instructions to Install via QPST Tool:
Here are the instructions you need to follow in order to install Stock ROM on the Vivo Y11 2019 :
First of all, do all the PREREQUISITE STEPS and Now Open the Extracted QPST Folder.
You will find two files with the name: Qualcomm_USB_Drivers_For_Windows.rar and QPST.WIN.2.7 Installer-00429.zip
Open the QPST Win folder and Install the QPST.exe file on your PC/Laptop.
After Installation, Go to the Installed Location in the C Drive
Open the QPST Configuration
Now in the QPST Configuration, Click on Add new port -> Select the com port of your device -> and close it.
Now Open the EMMC Software Downloader in the same folder located all the QPST Files.
In EMMC Software Downloader, Check program boot loaders -> Browse for the device com port.
Now Click Load XML Def and browse for rawprogram0.xml in folder ROM in EMMC Software Downloader (If you didn't extract, please extract the ROM and then browse the file rawprogram0.xml)
Now tap on Load Patch def and browse for patch0.xml in folder ROM.
Check the search path 2 and browse for the folder ROM.
Now click download, wait for the download to finish (it never finish, but it also detects for a new driver, and that's important), and it will search for the new hardware found, install the driver
That's it! Once your installation is done! Reboot the phone! Congrats, you successfully installed Stock ROM on Vivo Y11 2019.
So, that's all about how to install stock ROM on Vivo Y11 2019 PD1930F. We hope this tutorial was useful to you. If you find any difficulties or have any doubts, do let us know.