YouTube is a video streaming platform that has thousands of videos on different topics. Let it be entertainment or education, cartoons, or scientific documentary; you can watch them on YouTube. All this content is available on YouTube that, too for free, we all use YouTube in our daily life for different purposes. Now, YouTube offers a feature to choose the quality of video you are watching. You can watch videos with 144p resolution to 1080p resolution according to your choice. If you have a good Internet connection, you can watch high-quality videos at your home using YouTube. But in some devices, these settings are locked and you have to use other methods to unlock 1080p Youtube streaming in your mobile or smartphone device.
COVID-19 has caused the global pandemic. It affected the world in many different ways. We all are aware of this situation. Because of lockdown and quarantine situations caused by COVID-19, Internet infrastructure is experiencing a heavy load. People are using the internet more than ever and using different streaming services to kill their boredom. To save their internet infrastructure from collapsing because of heavy load, many streaming platforms restricted video qualities. YouTube did the same with their Android app. Here we are going to give you a solution to this problem so that you can stream 1080p videos again.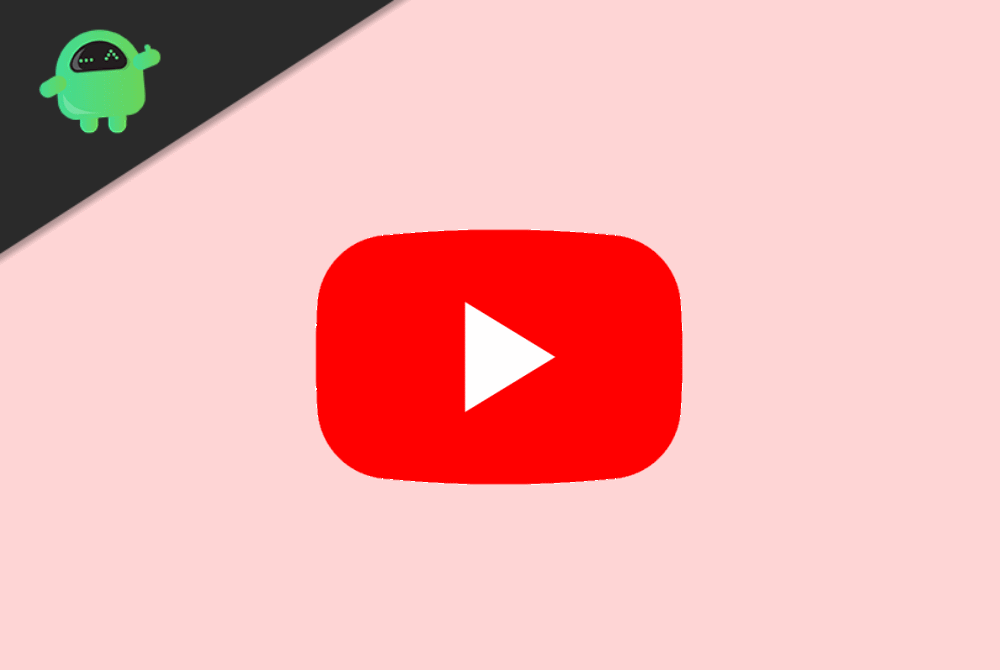 How to unlock 1080p YouTube streaming in mobile
As we said, YouTube restricted high-quality streaming, and you cannot play videos on 1080p. The quality limit is restricted to a maximum of 480p. Even if the video is uploaded in high quality and you have a fast internet, you cannot play it. Follow the below-mentioned process to remove this restriction.
Before moving on to the method, you must know about the YouTube Vanced app because it is the center of this method.
What is YouTube Vanced App?
Simply put, YouTube Vanced is a modded version of the YouTube Android app. This modded YouTube has many extra features as well as may improvements. In short, it is an improved version of official YouTube with some new features added.
Some of the YouTube Vanced features are An inbuilt Adblocker, Enabled Background play, Force HDR mode, Casting toggle, secondary themes, Swipe controls for volume and brightness, etc.
First of all, download and install the YouTube Vanced APK. You can install the Vanced app by a simple google search. Once you are done with the download and installation process, open your YouTube Vanced app and follow the steps mentioned below.
Method 1: Using YouTube Vanced
Go to the main screen of your YouTube Vanced app. Look for the Library option on the bottom right corner of the screen and click on that.
You will see the account option on the top right corner of the screen. If you are logged in with a google account, the account option will have your profile picture or the first letter of your mail address. Click on that option.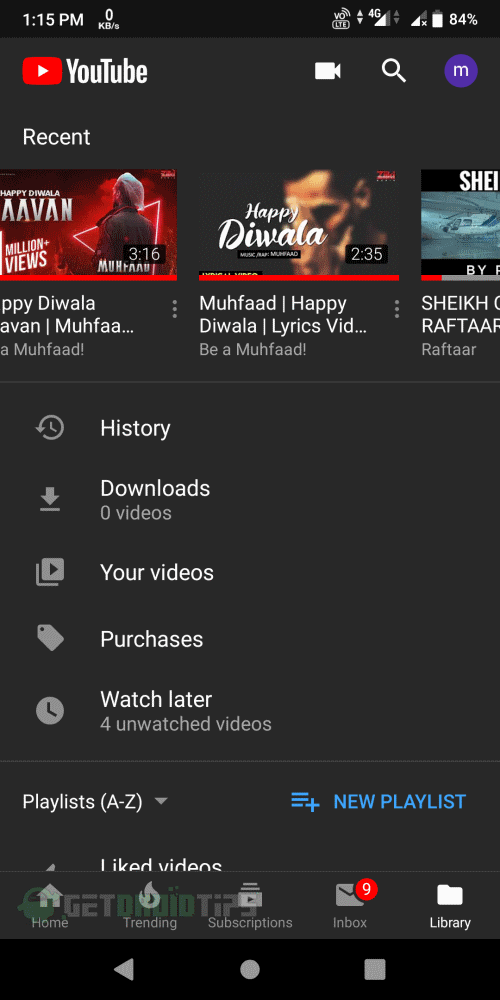 On the next screen, you will see many different options. Look for The Setting option and click on it to open settings.
On the next screen, you need to look for an option named Vanced Settings. If you couldn't find it scroll down, it'll be there. Once you find it Click on that option.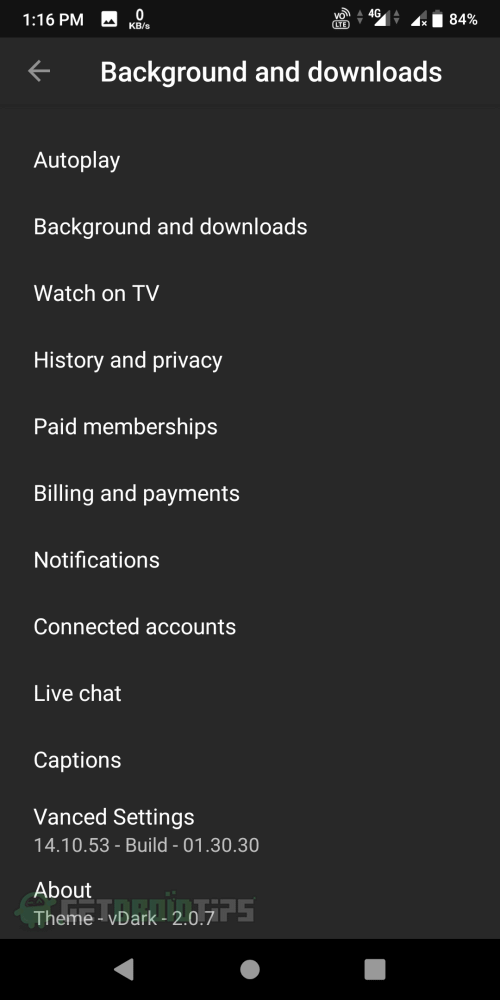 When you open the Vanced Settings you will see different options like Codec Override, Video Settings, Ad settings, Layout Settings, etc.
If these options are not available for you then you need to scroll down on the same screen. Look for About option and tap on it a few times until it says Hidden Menu enabled.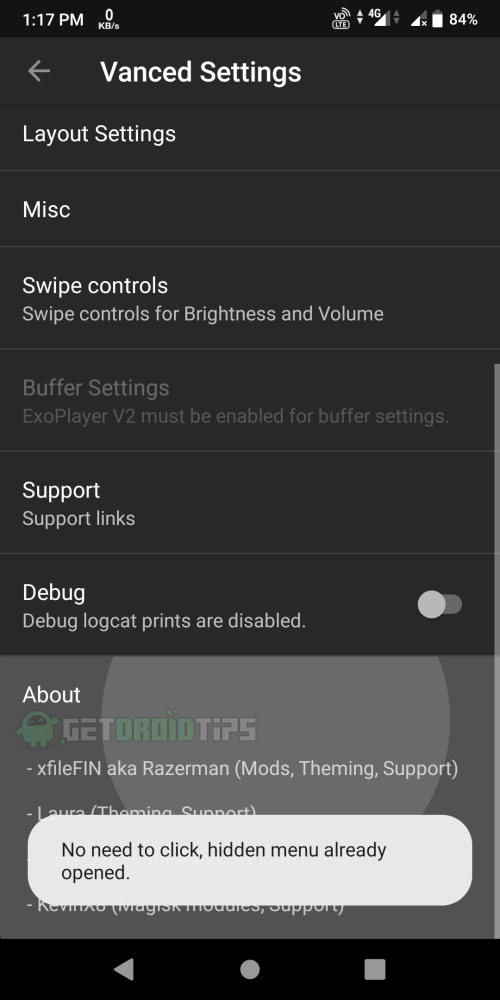 Once the hidden menu is available for you, click on the first option named Codec Override. This will open the following screen on your app.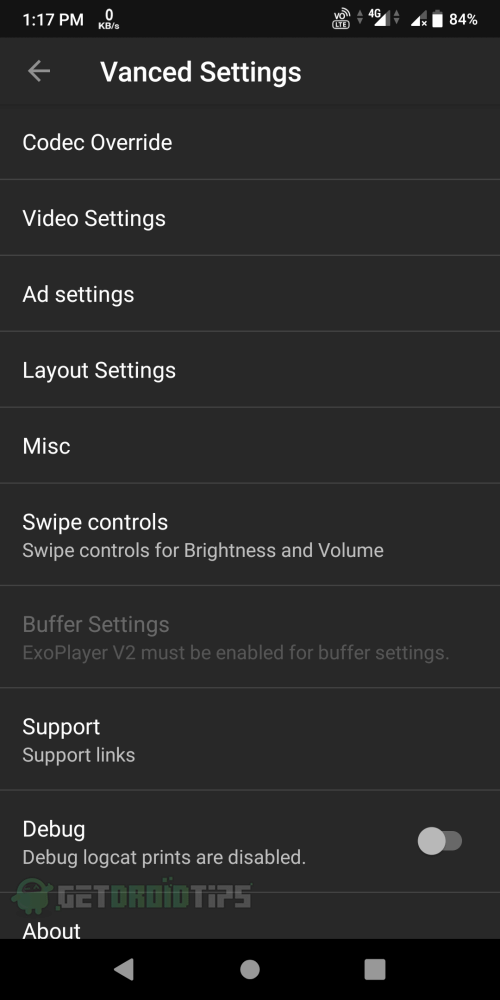 This is the important part, so pay attention. On this screen, click on Override Manufacturer option. A popup window will open. On this popup, enter ' Samsung ' as the manufacturer and click on ok.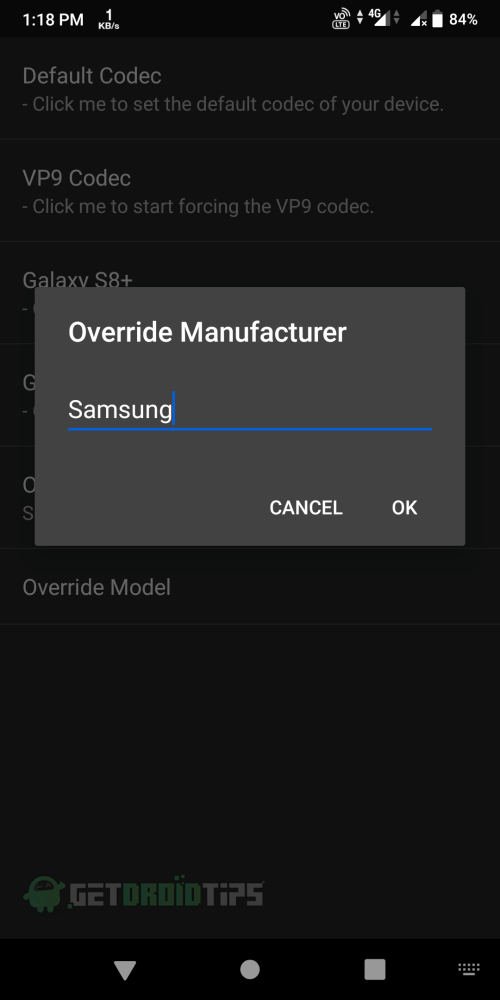 After that, click on the Override Model option. It will open a popup window. Enter ' SM-T510 ' as the model and click on ok.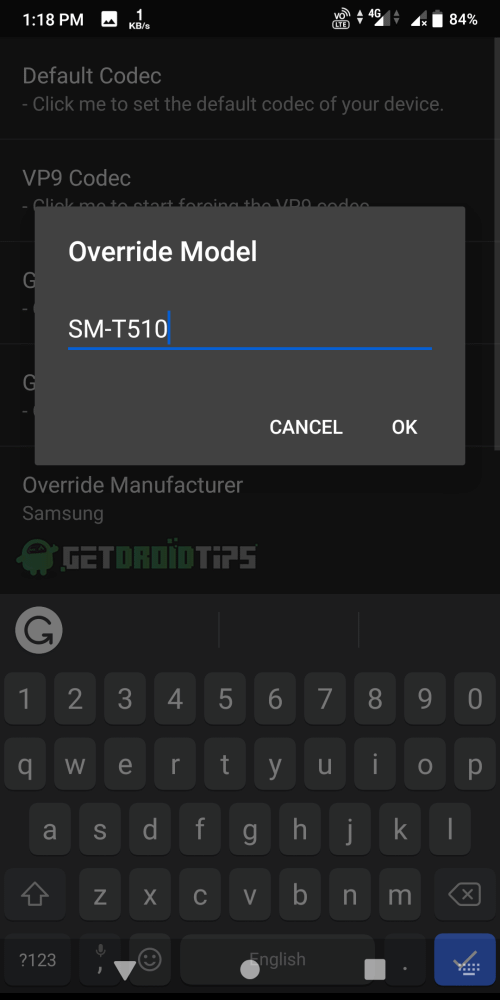 That's all you have successfully enabled the 1080p and other high-quality streaming options for your youtube app.
Method 2: Use a VPN to unlock 1080p YouTube streaming in mobile
VPN is always handy when it comes to unlocking different type of contents and unavailable features in your region.
Some regions still have the 1080p streaming option on the YouTube mobile app. All you need to do is download and install a VPN app. After that, open your VPN app and connect it to a region that has a 1080p streaming option on the YouTube mobile app. You can enjoy the 1080p videos after a successful VPN connection.
However, most of the free VPN has a connection time limit as well as a data limit. We suggest you use a premium VPN app so that you can watch videos without any interruption.
Method 3: Use YouTube Web
If you don't want to go through all the long processes, then you can always use the YouTube Web. For this, you need a Laptop Or Pc.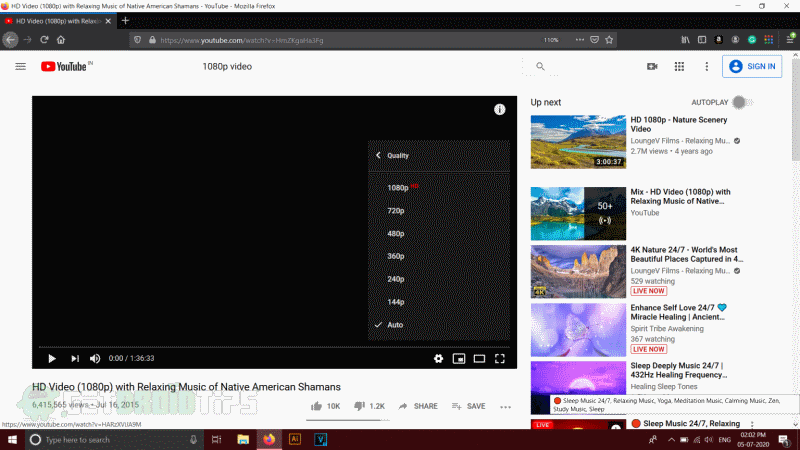 Open your browser and go to YouTube.com. Watch whatever you want with no quality restrictions.
Conclusion
YouTube Vanced is an excellent app with a lot of features, and you should give it a try. You can try using Desktop mode on your mobile web browsers if Youtube web opens in it then you can watch 1080p videos there too. this does not work in most of the device as your browser will redirect you to the Youtube app, but you can try it. We hope this will solve your high-quality streaming issue of youtube mobile app.