Today, we have added the download links for the HP Deskjet 3050A printer driver for Windows PC and laptop. Check out the new version for the driver, bringing more features and compatibility enhancements for your HP printer.
Printer installation can be very tricky, especially if you don't have the driver software for it. Although adding a printer when you have to drivers in hand or installed is very easy. So in this article, let's see how you can download and install drivers for your HP Deskjet 3050A printer.
This article will demonstrate how you can download drivers for your printer from the official HP website because it is the safest method next to installing from CD or DVD that came along with it.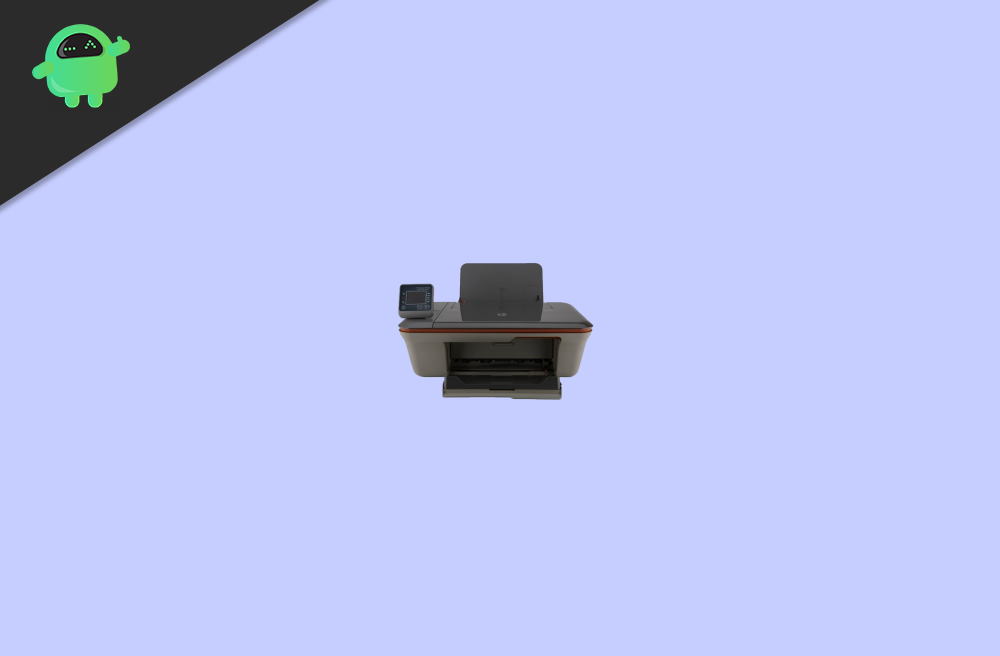 Download HP Deskjet 3050A Driver For Windows
HP Printers comes with an inbuilt driver CD provided. If you have lost it or cannot access it, you can download the drivers and install them on your PC via the internet. Here's how:
Step 1: Download Driver Software
The first step in installing drivers for your HP Deskjet printer is downloading the correct version of driver software for your Windows PC. So you can download drivers for this printer directly from the official website. To install, follow these steps.
Go to the download page for the HP Deskjet 3050A by clicking here.
Now under the detected operating system, click on Choose a different OS.

Select Windows from the left list and select Windows 10 32 bit or 64 bit based on your System type.

To know which version you're running, right-click on This PC and select Properties. You'll find information like "64bit Operating system or 32bit operating system" in System properties.

Once selected, move down to the downloads section.
Click on basic drivers and download the basic drivers' package.

Although if you want, you can download the full installation package for your printer. This comes with some extra tools that allow you to manage your printer. Like checking for driver updates, viewing printer status, etc. But I prefer the driver package only (Basic) because I don't want those tools. But if you want, you can download it, and the installation step is the same for both.
Step 2: Install the Driver Package
The next step after downloading the driver package is to install it. So to do it,
Go to the Downloads folder or where you downloaded the driver.
Now, double-click on the driver that you just downloaded.
Click on Agree, and follow the prompts shown on the installer.
When the software asks you to connect your printer, connect it.

Finally, the driver for your HP Deskjet 3050A printer will be installed, and you can start using your printer.
Manually install printer
If, for some reason, you were not able to connect the printer during the installation of drivers, or you skipped that connect your printer part, then don't worry. You can manually install the printer assuming the drivers are already installed.
Press the Windows key and the R key at the same time.
Type in Control Printers and hit enter.
From the top section, click on add printer.

On the pop-up, you should be able to see your printer if you have connected your printer.

Click on it, and the installation should begin normally.
Once the installation has been completed, windows will ask you to "Print a Test page" click on it to verify whether everything works.
Conclusion
As you can see, downloading and installing drivers for your HP Deskjet 3050A printer is very easy. The good thing is this printer is currently in support, which means the drivers are available for download directly from the official website. However, you have to be careful because you may end up downloading malicious software when trying to download drivers for your printers. So always stick to the official site to avoid such issues.