The third installment of the Pet Simulator series is Pet Simulator X or PSX for short. In this game, players have to unlock powerful pets for which they have to collect cash and diamonds. Players can engage with other gamers in its expansive and vibrant open world while exploring various zones. The players can spend their coins to buy new biomes and to hatch pets from eggs. As the player advances, new planets will become available, some of which provide fresh gameplay elements. The objective of the game is to amass the strongest and rarest pets in order to become the ultimate pet collector.
One of the pets you can find in the game is Huge Kawaii Cat. It is a Large Exclusive pet that can be acquired in Pet Simulator X. It was included in the Kawaii Update, which was made available on March 18, 2023, a Saturday.
If you are someone who is looking for the value of Hige Kawaii Cat, then don't worry because this guide will help you. We are here with a guide in which we have discussed about the Huge Kawaii Cat and its value in Pet Simulator X. Also, we will discuss about how you can them in Pet Simulator X. So, make sure to read the full guide to get it. And, now let's start the guide.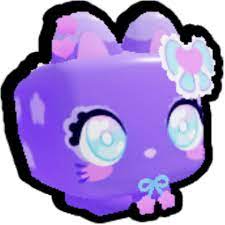 What Is The Value of a Huge Kawaii Cat In Pet Simulator X?
Dark Matter: N/A
Golden: 450 Billion Diamonds
Normal: 150 Billion Diamonds
Rainbow: 1,800 Billion Diamonds
Shiny: 600 Billion Diamonds
The Huge Kawaii Cat appears in four different variations in Pet Simulator X: Normal, Golden, Shiny, and Rainbow, each of which is more expensive and scarcer than the preceding one. The Normal variation is worth 150 billion diamonds, the Golden one is worth 450 billion, the Shiny one is worth 600 billion, and the Rainbow one is worth 1800 billion.
The statistics listed above should be viewed as a broad indicator of the pet's high value and demand rather than specific amounts, however, as these prices might vary greatly on a daily basis.
How You Can Get The Huge Kawaii Cat In Pet Simulator X?
The Huge Kawaii Cat in Pet Simulator X may be acquired both through trading and special event eggs. The Café Eggs, Sakura Eggs, and Kawaii Eggs are a few of these event eggs. Three additional eggs must be located, each with golden variations and the last cafe egg has a chance of producing a Huge Kawaii Cat.
What Are The Different Huge Kawaii Cat Rarities In Pet Simulator X?
Huge Kawaii Cat rarities at the moment include Normal, Golden, Rainbow, Dark Matter, and Shiny. Shiny is currently the only rarity that you cannot expressly produce, making it the most difficult to obtain. More rarities will probably be added to the game in the future.
Conclusion
This was all for the guide on what is the value of a Huge Kawaii Cat in Pet Simulator X. We hope that with the help of this guide, you were able to know about the Huge Kawaii Cat, its value, and how to get it in the game. If you want to know the value of other pets in the Pet Simulator X game, then do check out our website. Also, if you have any queries or questions, then do let us know in the comment section below. So that, we can help you in solving them and provide you with a guide on them.