Most network-related issues transpiring on an iPhone are attributed to server problems, from scheduled maintenance to temporary outages. The majority of the transpiring symptoms are widespread or commonly experienced by several iOS device owners. Here, in this article, we have discussed the simplest and straightforward methods to Fix Incoming Call Delay Problem on iPhone 8 or 8 Plus.
But since the release of the iPhone 8 or 8 Plus, a new symptom purportedly emerged and that's the unusual incoming call delay. What happens is that whenever an incoming call arrives, the phone would sound the call alert way too late that other people would even fail to answer some important calls. While some think of it among other random app glitches particularly on the Phone application, others believe it's hardware-related.
An iPhone 8 or 8 Plus display lag due to a glitch in the current iOS version. You Phone Can't cope with the Phonebook, so this happens due to the software issue. The network connectivity issue, service outage, signal dropping issue, or even no service error are some of the most common problems that the iPhone users experience a lot.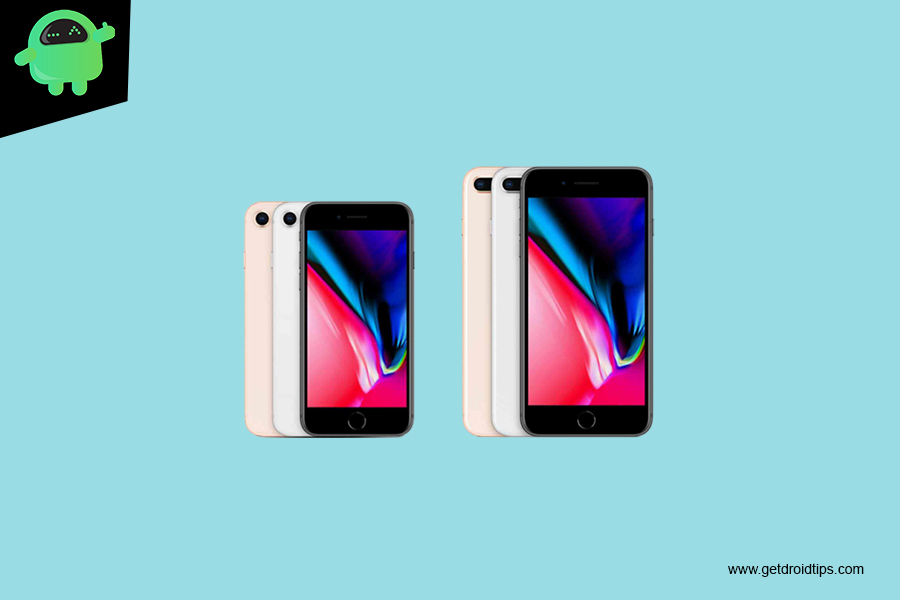 Fix Incoming Call Delay Problem on iPhone 8 or 8 Plus
If you're an iPhone 8 series user and facing incoming call delay related issue then make sure to check the network signal strength is good or poor. You can also reinsert the SIM card on your device to fix the issue. Keep the iOS version always updated as well. Still, not solved? Check out the steps below.
1. Force Close All Apps and Restart your iPhone
Swipe up from the bottom of the home screen and hold to open the app preview cards.
Swipe up all the cards to force close all the apps.
Now, reboot your device.
By force rebooting your handset, all the cache issues or software glitches will be fixed.
Press and release the Volume Up button quickly.
Then press and release the Volume Down button quickly.
Long-press the Side/Power button for a few seconds until the Apple logo appears.
Now, release the button and wait for your device to boot.
Once done, make sure to check the incoming call again.
2. Use Airplane Mode
Open the iPhone Settings >> turn on the Airplane Mode toggle.
Wait for around 10-15 seconds and turn it off.
Then force restart the iPhone again by following the above step.
3. Update Carrier Settings
Open the Settings menu on your iPhone.
Tap on General >> Selects About.
Wait for a few seconds to get the update notification. If there is an available carrier update, you will get a pop-up notification to update the carrier settings on your device.
Now, simply restart your device and check the incoming call issue again.
4. Reset All Settings to fix incoming call delay on iPhone 8
Go to the Settings menu >> Tap on General >> Tap on Reset.
Tap Reset all settings.
If prompted, put the device passcode and tap on Reset all settings to confirm.
Finally, reboot your device and check whether the issue has been fixed or not.
5. Restore your iPhone to Default
Launch the Settings menu on your iPhone >> select General >> select Reset.
Tap on Erase All Content and Settings.
If required, enter the passcode and confirm the task.
This method will fully delete all of your phone data & settings.
Next, your phone will restart automatically.
It will take some to boot after reset. So, please be patient.
Finally, set up your iPhone again and log into the Apple ID.
Conclusion
That was it, this was the easiest way to fix Incoming Call Delay Problem on iPhone 8 or 8 Plus. Are you facing any problems and issues with your iPhone 8 Series? Then there is nothing to worry about, we have an article dedicated to iPhone 8's issues and guides. Here is the iPhone 8 Troubleshooting Guide. Although it's rare, some cases of the issues on Apple devices may have bad hardware as the origin. If a factory reset won't help in fixing your issue, visit your local Apple Store or Service Center so a qualified technician can examine the hardware. If needed, they may send it in for repair or replacement.
Do you own an iPhone 8, or any Apple device and need these types of simple tutorials? Then stay tunned to GetDroidTips' iPhone Tips & Tricks column because many simple tutorials for Poco are coming soon.

If you have any queries regarding this, the comment section always available for you.