Insignia TV again comes into the limelight, but this is not because of its great feature. Yes, this time, it has tons of complaints from users worldwide. However, although they made some really cool and amazing devices, still sometimes, devices may fail to function properly as no one can predict whether an electronic device will last for how many years or days.
Anyway, as we are talking, the Insignia TV users are complaining that the TV apps are not working or sometimes crashing randomly. Well, although the reason behind this issue is still unknown, you don't need to worry. This is because our team has found some great fixes for you guys to resolve this error.
However, in case you also find that on your Insignia TV, the apps are not working or crashing randomly, follow the fixes mentioned further in this guide.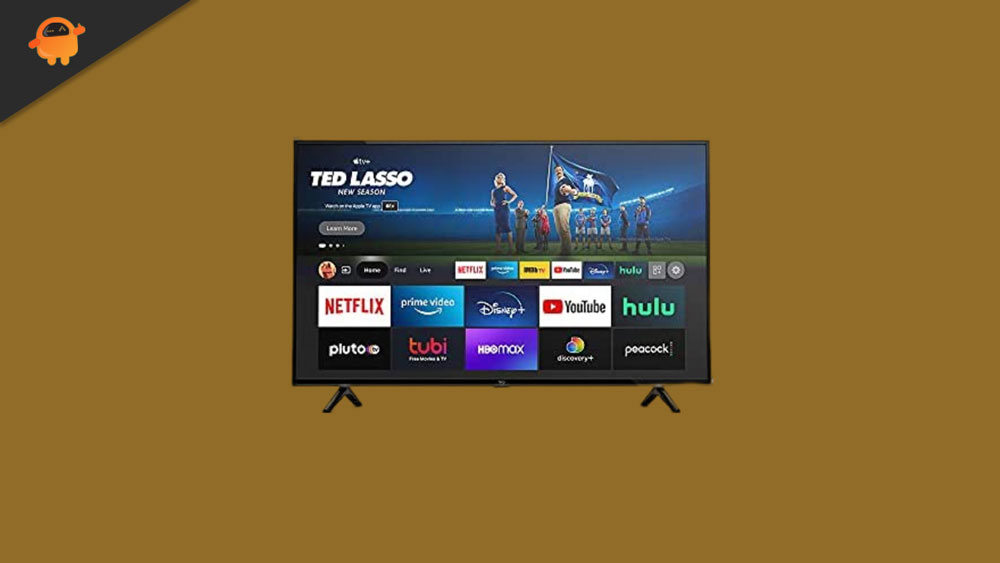 How To Fix Insignia TV Apps Not Working or Crashing Randomly
So, here are the fixes that will help you resolve the Insignia TV apps not working or crashing randomly issue. Hence, make sure to perform these fixes and let us know if these helped you. So, now let's get started with the fixes.
Fix 1: Reboot Your Device
Try rebooting your device if you're experiencing an issue with apps not working. Performing this step is extremely important since when the cache files of your app become corrupted, the app cannot run as expected. Therefore, try restarting your device to resolve the problem since this will flush the RAM and give you a brand new starting point. So, let's try rebooting your Insignia TV to see if it will resolve the issue.
Fix 2: Check Your Internet Connection
Apps might not work properly on your device if you have a poor internet connection. Having a stable internet connection is therefore vital. By testing your WiFi connection with the Ookla speed tester, you can determine if it can provide you with adequate internet speed.
If your WiFi isn't working correctly, the best thing you can do is power cycle your router/modem once. You should, however, contact your ISP if you don't see an improvement in your speed after this.
Fix 3: Make Sure The Apps Are Updated
Possibilities are also there that your apps have some pending updates due to which they are not able to function properly on your Insignia TV. This further results in the apps not working on your Insignia TV. Therefore, you must first try to reboot your device and check if there is an update available for the app that you already have installed on your device.
Fix 4: Clear The Cache Data
If you haven't tried clearing the cache data on your device, then we suggest you to do so. This is because the possibilities are there that due to some stored cache files on your TV, this issue occurs.
So, now to resolve this problem, you need to clear the cache data of your device. However, to do so, you can simply hover over your device manufacturer's website and check the exact steps to do this, as every model has different methods to do this.
Fix 5: Update Your System OS
You might be experiencing this kind of error because your operating system hasn't been updated, as a result of which the error is still occurring. Basically, to fix this, you should simply find out whether your device has been updated or not. Suppose it hasn't; update it right away. The issue, however, was automatically resolved when users updated their system OS earlier. As a result, you should also try it out and see if it helps.
Fix 6: Check The Subscription
Are you use subscription-based apps on your Insignia TV? If so, then chances are there that your premium subscription is over for your apps like Netflix, Amazon Prime, etc., due to which you are unable to access them. However, if you find that the subscription gets over, then immediately renew it and check again if the apps are not working issue gets resolved or not.
Fix 7: Reinstall The Apps
Damaged or corrupt installation files may cause this issue. You need to repair those files to resolve them. Here's how. You must reinstall all of your apps to be able to repair these files. You can do this as follows:
Open your device's Home screen.

Choose the app from the Channel Store.

After that, click Remove Channel.

Click Remove Channel once more to confirm your selection.
You will then be able to remove the apps. Almost every device goes through the same procedure, so you can research their official websites to find which steps you need to follow.
Fix 8: Check The Servers
Although your network connection is good, you might encounter this error if some of the apps servers are down because of maintenance. Over the DownDetector, you can see if you are the only one experiencing this problem or if it is happening to everyone.
On the DownDetector page, you can see how many users have encountered this error in the last 24 hours. Unfortunately, as it's a developer's issue, you can't do anything about it until other people have also reported it.
Fix 9: Reset TV
If you are still receiving the same errors with your apps on Insignia TV, then chances are there that some of your device installation file gets damaged due to which you are facing this problem. So, in order to fix this, you must try resetting your Insignia TV as it has the capability to resolve this type of issue. However, in many cases like this, users have already reported that this helped them to resolve this kind of error. Thus, you must also try this and check if it helps.
Fix 10: Contact Insignia Support
Have you tried all the fixes in this guide? So, if the issue isn't fixed after trying that, then you should try to contact the Insignia support team since only they can help you. However, you do not have anything to do to fix this error, as it could be a developer error. Thus, you can simply ask the support team for assistance with this error; they will certainly be able to help you.
So, that's all on how to fix the Insignia TV apps not working or crashing issue. We hope that this guide has helped you. Meanwhile, in case you need more help or have any doubt, comment below and let us know.