You see the Dolby Atmos logo everywhere now. It's at the theater, on TVs, inside headphones. However, even Apple is getting into Dolby Atmos. Well, Dolby Atmos made its debut in a handful of commercial movie theaters in 2012, along with the release of Disney Pixar's animated movie Brave. Since then, it has gotten a lot of love and affection from the users.
Recently, my friend brought Poco M3 Pro 5G, but Poco didn't offer Dolby Atmos sound support. But he is willing to use it. So, I've decided to bring up a guide to help those who have Poco M3 Pro 5G and want to install Dolby Atmos without root. So, now without wasting time, let's dive into the guide.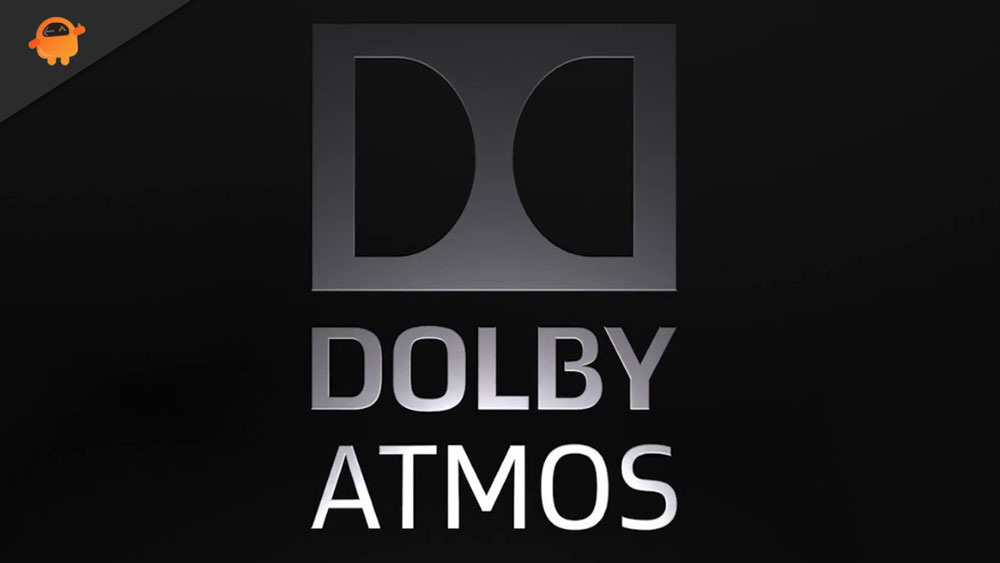 How to Install Dolby Atmos on Poco M3 Pro 5G (W/O Root)
Before starting with the steps to install the Dolby Atmos on Poco M3 Pro 5G without even rooting your device, you need to know a little bit about Dolby Atmos. Well, Dolby Atmos is a surround sound technology created by Dolby Laboratories. At first, this concept is only used in theaters and slowly made its way to smartphones. This creates a powerful and moving audio effect with the use of audio objects and overhead speakers.
Requirements:
Poco M3 Pro 5G phone.
Google Play Music app.
Dolby Atmos Apk.
Also Read: How to Install Dolby Atmos Equalizer on OnePlus 8/8 Pro | OxygenOS 11
Steps to Install the Dolby Atmos Without Root:
Firstly, download Dolby Atmos on your Android device. But, make sure to enable the unknown sources installation option on your phone from the Settings app and then install it.
Now, once it gets installed on your phone, simply reboot your phone.
After that, if you don't have Google play music installed on your phone, then installed it from PlayStore. Also, remember that you have to use google play music because this app will work only with Google play music.
Then, hover to the settings of your phone and disable the in-built default equalizer. This will help you to avoid unwanted errors.
After that, launch the Google Play Music application and hit the three horizontal lines to open the settings.
Then, navigate to the equalizer section and enable Dolby Atmos.
Finally, hover back to the music player and start playing music to experience the Dolby Atmos on your Poco M3 Pro 5G. However, if you don't like it and want to turn off this feature, follow the same procedure and toggle the button to the off position.
Steps To Install The Dolby Atmos (Root)
Follow the given steps if you have a rooted Poco M3 Pro 5G; also make sure to keep in mind the following pre-requisite:
Pre-Requisite:
In your device, it is necessary to have installed JellyBean 4.3 or above.
Your bootloader must be unlocked.
TWRP custom recovery must be installed.
Download the Dolby Atmos Zip file and placed it on your internal storage.
Instructions:
First, download the Dolby Atmos zip file on your Android phone.
Now, boot your device to recovery mode. To do so, press the power button + Vol Up or Down button depending upon your device.
After that, hover to the Install button and click on it. The Install button will be located at the top of all the options present there.
Then, it will open a browse window in which you need to find and select the Dolby Atmos Zip file that you were downloaded before.
Now, slide the button which mentioned Swipe to Install.
After that, you need to wait for a while until you get a successfully installed message.
Finally, wipe the cache and Dalvik cache on the next window and reboot your device. That's it. Now start using the Dolby Atmos app.
How to Uninstall Dolby Atmos?
First of all, go to the given link and download Uninstaller.zip
Boot your device to recovery mode. Then, flash Dolby uninstaller zips.
Also, don't forget to wipe the cache and Dalvik cache.
Finally, reboot your device, and that's it. Now, the Dolby Atmos is successfully uninstalled.
So, that's it for this guide. We hope this guide helped you downloading the Dolby Atmos on your Poco phone. If you really like our writing, let us know your valuable feedback in the comment section.