After the successful launch of Realme 2 and 2 Pro, Realme has announced 3 new smartphones recently. Realme 3i is one among them and is currently the est phone you can buy in 8000 INR segment. Because of fo the low price and high specifications, this smartphone is bound to break the smartphone market for other companies. However, before buying the product, most customers want to know whether the new Realme 3i is waterproof or not? Although it is very unlikely to see an official IP68 rating for a device this cheap. But we will still conduct our Realme 3i waterproof test to confirm for sure. Let's start!
Realme 3i was launched this July 2019 along with Realme 3 and Realme 3 Pro. It shares almost the same specification list with other device but comes at an affordable price of INR 7999 only. But no matter how affordable a smartphone is, it is unusable after any little water damage if it's not waterproof. So to test this out, we will conduct Realme 3i waterproof test to find out the truth.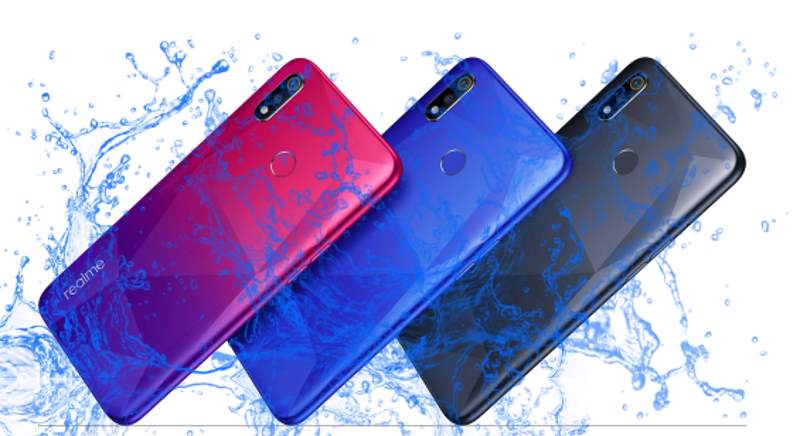 Is Realme 3i Waterproof device?
Till this date, Realme haven't launched any officially IP68 rated smartphone. However, most of there devices have oleophobic and splash resistant water coating which protects the device from any accidental water damage.
An IP rating is an international standard which is used to define levels of sealing effectiveness of modern smartphones. These IP ratings are presented in the form of IP followed by two numbers. A waterproof device contains special IP ratings. IP68 rating is the best that a smartphone can hold. However, it is important to note that this IP testing is done against freshwater. So you might end with slightly different results against saltwater or other liquids such as soft drinks.
You will be a little disappointed to know that the new Realme 3i is not officially waterproof. Since there are no IP ratings for this device on their official website. So according to that, this device is not waterproof. However it still might hold against any accidental water damage, so we will continue with our realme 3i waterproof test.
Realme 3i Waterproof Test
Since the official website doesn't contain any reliable info about the device waterproofing capabilities, so we are going to conduct our own test. Get ready for the Realme 3i waterproof test. But before that, have a look at device specifications:
| | |
| --- | --- |
| Device Name | Realme 3i |
| Screen | 6.22 inch, 720 x 1520 pixels |
| Processor | 4x 2.1 GHz ARM Cortex-A73, 4x 1.95 GHz ARM Cortex-A53, Cores: 8 |
| RAM/ROM | 3 GB | 32 GB |
| Battery | 4230 mAh, Li-Polymer |
| Primary Camera | 12.98 MP (megapixels) |
| IP Ratings | not found |
In this waterproof test, we will test the device for any accidental water splashes and how the device holds against it. We will also test whether the device can hold against any water submersion time as well. So stay tuned for the results.
warning
This test is purely based on individual/team observation. This test will only give an idea of whether a device is waterproof or not. We recommend users not to try this test at home, as it might damage your device.
Device

part
Waterproof Test
Splashproof Test
Dustproof Test
Camera
fog in the camera lens
camera works
works
Screen
flickers
works
works
Speaker
works
works
no dust in speaker
Conclusion
After conducting the Realme 3i waterproof test, we have come to the conclusion that the device is not fully waterproof. This means that the device cannot widstand extended period of time underwater. However, it will survive any accidental water splashes, coffee spills, etc. Also, the device is fully dustproof. Since the device is not fully waterproof, you may not enjoy features like underwater photography, making phonecalls in rain, etc. But that's not a dealbreaker for this price. We recommend users to take special care of this phone in case you plan to buy one.
What to do if your device is not waterproof?
Since your device is not waterproof, we advise you to take proper care of your device. You can follow these steps to do so:
Not to take underwater photos with the device
Don't make or receive calls in rain or while taking a shower
Not to take underwater selfies etc.
Do not drink coffee, soft drink or alcohol when you're using your device.
In case your device gets water damage, keep the device in a box full of rice for 1 hour and check with the nearest service center.