Star Wars Jedi Survivor, an action-adventure game by Electronic Arts, has just got released. The highly anticipated sequel to Fallen Order has got mixed reviews from players. The Star Wars Jedi Survivors suffer from multiple issues and new ones surfacing as the days are passing. It has suffered from huge performance issues on all platforms, and now players are facing a crashing issue.
Affected Jedi Survivors say the game crashes and displays an error that reads "EXCEPTION_ ACCESS_VIOLATION reading address 0x0000000000000000". As soon as the error pops up, the game becomes unplayable. This could be really frustrating if you are in the middle of a match. The error message simply means that the game is trying to access memory access that does not exist on your computer. Some say corrupted game files cause the EXCEPTION_ACCESS_VIOLATION error.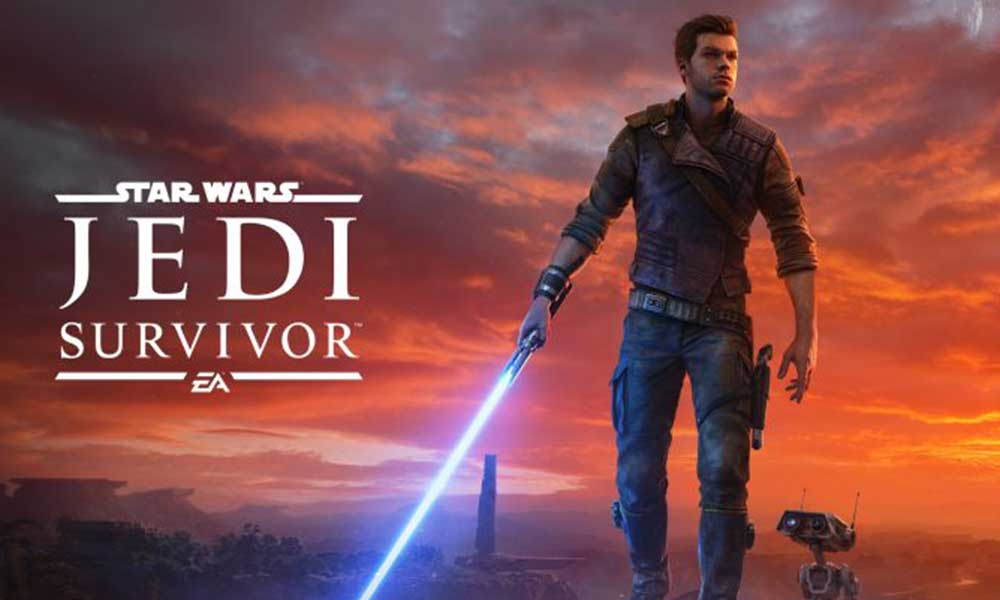 The problem seems to have mainly affected players with an AMD graphics card. Thankfully, there are quick ways of fixing the EXCEPTION_ACCESS_VIOLATION error on Star Wars Jedi Survivor. We have jotted down the effective solutions in the next solution.
Here's How to Fix Star Wars Jedi Survivor Exception Access Violation Error
Here you will find workarounds to the Star Wars Jedi Survivor Exception Access Violation error. You may not have to go through all of them. Simply work your way down until you find the one that works for you.
1. Update Your GPU Drivers
The EXCEPTION_ACCESS_VIOLATION error code has something to do with your GPU drivers. It is because updating the GPU driver has fixed the issue for a lot of affected players. Try updating the GPU driver on your PC. Don't know how to do it? No worries. Below you can find complete details on this.
Steps to update graphic driver via Device Manager:
Type "Device Manager" in the search box and hit Enter.
Expand the "Display adapters" option.
Right-click on your AMD Radeon graphics card and select "Update driver".
Tap on "Search automatically for drivers".
Windows will not check for new drivers. If available, follow the on-screen instructions to update the driver.
Windows built-in driver update is not so reliable. Even if there's a new version available, it shows "The best drivers for your system are already installed" many times. If you got the same message, try updating the drivers using AMD Radeon Update Tool.
Follow these steps:
Go to the AMD support page and download the AMD Auto-Detect and Install tool. This tool only works with Windows 10 and 11 PC.
Install the application.
Launch AMD Auto-Detect and Install tool. It will automatically detect if a driver update is available.
Once you have updated the graphic driver, launch Star Wars Jedi Survivor and check if the issue is fixed.
2. Repair Star Wars Jedi Survivor Game Files
There could be problems with the Jedi Survivor installation on your PC causing the game to crash. Perhaps, some files are missing or have been corrupted. You do not have to manually check for it. Steam has an option that will do it for you.
Here are the steps you need to follow:
Launch the "Steam" client on your PC.
Go to the "LIBRARY".
Right-click on "Star Wars Jedi: Survivor" and select "Properties".
Tap on "LOCAL FILES" from the left pane.
Click "Verify integrity of game files".
Wait until Steam verifies and repairs the Jedi Survivor files. Once it is done, launch the game and you should be able to play it without any errors.
3. Update AMD Adrenalin Software
If the EXCEPTION_ACCESS_VIOLATION error appears again, try updating the Adrenalin Software: Adrenalin Software driver. It has done the trick for several players as confirmed by them on Steam Community.
AMD has recently released the Radeon Adrenalin Edition Driver update (version 23.4.3). It brings support for Star Wars Jedi Survivor. So, make sure to update the Adrenalin Software driver on your computer. You can download the latest version by vising AMD support page.
Wrapping It Up
If you are a Star Wars fan, you'd definitely be disappointed by the host of issues on Jedi Survivor. Recently, players started facing the EXCEPTION_ACCESS_VIOLATION error which crashes the game. It seems to be occurring due to outdated graphic drivers. We hope one of the solutions from this article helped you in fixing this issue. Thanks for reading this guide. Do check out our gaming section for more gaming tips and troubleshooting guides.