Imagine that you went home (or somewhere) to enjoy a match on League of Legends feeling excited and all. Suddenly, the moment you opened the game client, it crashed. It is no longer opening even after repeatedly hitting the icon to launch it on your Mac. Now that's something I would call extremely frustrating for me and many other League of Legends players.
The question is, what would you do in case such calamity happened on your Mac with League of Legends. Perhaps search for troubleshoots and fixes, right? If that's your question, we have an answer. Check out the guide on how you can fix League of Legends crashing or not opening in Mac right here and right now.
Also Read: Fix: League of Legends Audio Not Working | Sound Cutting Out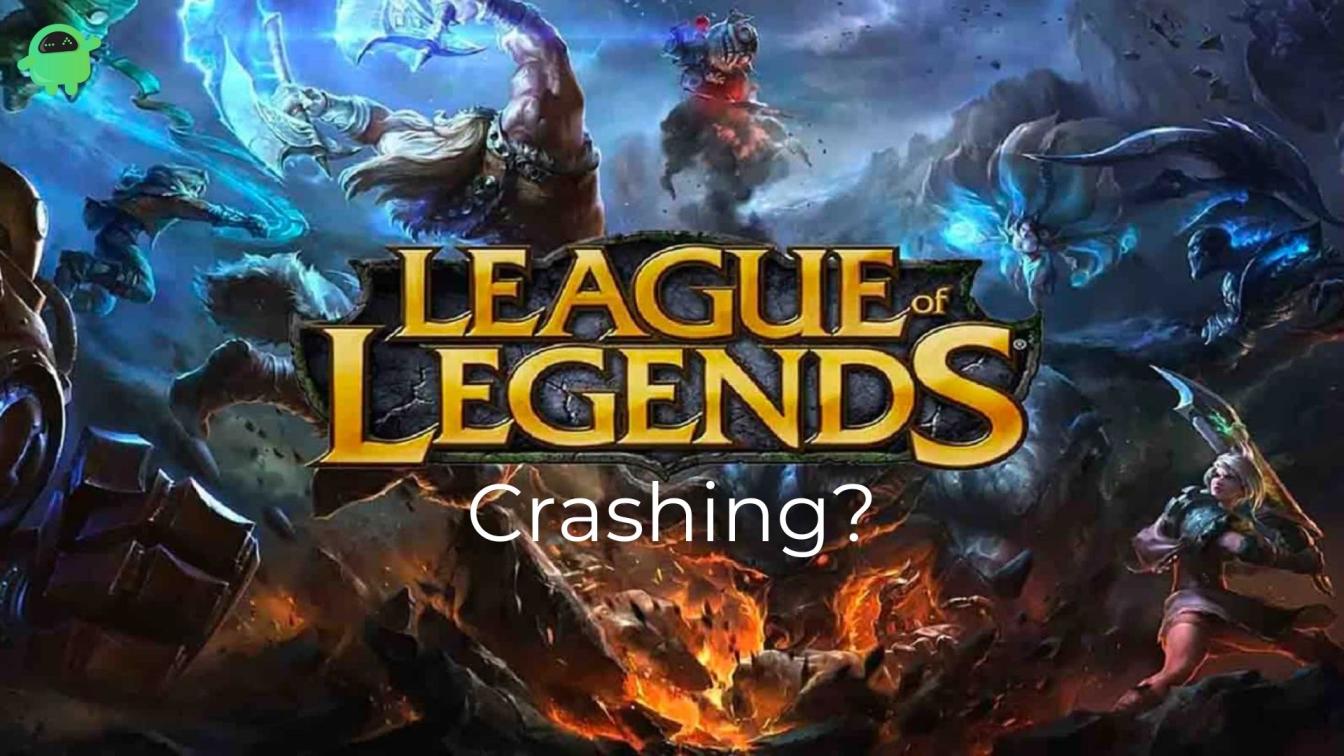 How To Fix League of Legends Crashing or Not Opening in Mac?
Check out the various methods that have worked on many Mac machines and should work on yours too, fixing LoL in the process.
Method #1: Verify internet connection
League of Legends is an online game which means it requires a constant internet connection to keep it running. You need a stable internet connection with good strength or else you will face issues in the game or while launching it.
Go to fast.com and check the internet speed at the moment. The router or modem must be in a line of sight for better reception. Thus, you need to draw closer to the router for good strength. You can still use an amplifier to amplify WiFi signals for large distances but make sure the end goal is a stable internet connection with higher network reception.
Method #2: Check for outages
Since League of Legends is an online game, there are basically millions of users playing at any given time. If you aren't familiar with how these online services are fed to the players, the game developers use servers spread across the globe to allow the gameplay. Riot Games, the developer for League of Legends, handles servers and if there's a planned or sudden outage, you may lose the ability to play the game.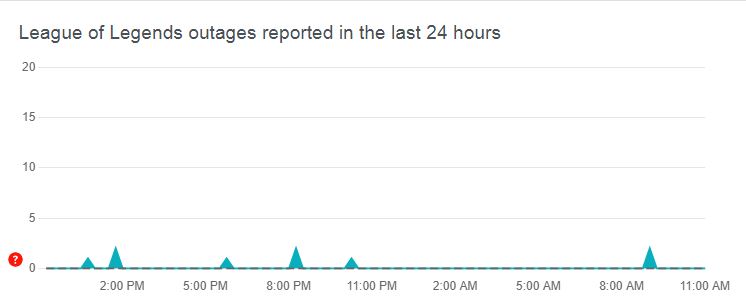 Of course, there isn't just a single type of outage because some people may find it difficult to launch the game client, some would complain about login issues, and so on. Riot Games fixes server issues pretty proactively. This means if the League of Legends crashing on your Mac is because of a server issue, it should be fixed within a few hours.
You can check out Riot Games' League of Legends server status as well as DownDetector for better resolution on server outages.+
Method #3: Change DNS Settings
If you are using suboptimal settings on DNS to connect to the internet, you might struggle to launch the game client but there's an easy fix to the problem.
First up, open System Preferences on your Mac.
Proceed to Network and tap on the active connection and go to its "Advanced".
Proceed to the DNS tab and take a screenshot of the existing settings FYI.
You need to change the first row to "8.8.8.8" and the second row should be "8.8.4.4".
Press the "OK" and "Apply to Finish" and that's it.
Note that in case if the internet doesn't work after changing the DNS settings, you will have to revert the DNS settings. Take the screenshot you captured in the initial step of this method.
Method #4: Run the game in Riot MacContainer
Assuming that the League of Legends game client is too stubborn and is crashing or not opening, you need to launch it on RiotMacContainer. Here's how you can do it.
First up, go to Finder >> Select and then, right-click on League of Legends.
Proceed to "Show Package Contents >> macOS >> tap on Rio MacContainer and close the game.
Check if it works or not. If not, try the usual method of launching the game client once again or proceed with the next method.
Method #5: Remove League of Legends' lock file
According to some users who tried and succeeded in fixing League of Legends crashing or not opening in Mac issues after this method, this works. Here's how.
First up, go to Finder on your Mac and navigate to Applications.
Search for League of Legends and right-click on it.
Tap on "Show package contents".
You need to find the game's folder and locate the "lock file".
Remove the file.
Relaunch League of Legends and check if doing this method has made any changes or not.
Method #6: Reinstall
Yep, that's something you can do since you are struggling with accessing the League of Legends. Go to the file explorer and delete all the files you downloaded earlier when setting up the game. Once you have got rid of all the files, give your Mac a quick reboot and then, reinstall League of Legends and that should be done.
Method #7: Give administrator permissions
Turns out some of the applications may not run without administrator permissions attached to it. Here's how you can grant League of Legends the required administrator permissions for the same.
First up, go to System Preferences and head over to Users & Group.
Next up, you need to select your account as an admin. If you aren't an admin, you need to go to "Lock >> Log in using an administrator account >> tickmark "Allow user to administer this computer" and relax.
Note that this particular method allows you to launch League of Legends with admin permissions. You can alter permissions for files or folders as well and here's how you can do it.
First up, check out League of Legends folder on your Mac.
Next, tap on "Info Window" and head over to "Sharing & Permissions".
You need to give the folder access to Read & Write and this can be done right here.
Save all the settings and launch the game and that should be done.
Conclusion
That's the end of the guide on how to fix the League of Legends Crashing or Not Opening Issue. Check if this makes any difference or not.