Doom eternal is a first-person shooter game developed by id Software company. It is currently one of the most popular gaming titles available for all the major platforms. Doom Eternal has been voted the best game of 2020 on Steam. And according to critics, it has all the required essence that makes it one of a masterpiece.
Now many of our users are confused about how they can perform a Left Side Glory Kill. This offers the player with a battery that can be used to unlock and upgrade weapons and also open the secret doors. So we decided to bring a guide on how the players can perform a left side glory kill. The Left Side kill is not such a difficult task like getting the Gold Armour Skin. But there is a lot of confusion as the player does not understand whose left side to be. So let's start with our guide.
How to Perform a Left Side Glory Kill?
You need to perform Left Side Glory kills two times. One on Archville in the Nekravol Part 2 mission and the next on Doom Hunter in Nekravole in order to complete the challenge and get the Sentinel Battery. So we will discuss performing left side glory in two sections—one for the Archville and the next for the Doom Hunter. So follow accordingly.
How to Perform Left Side Glory Kill on Archville?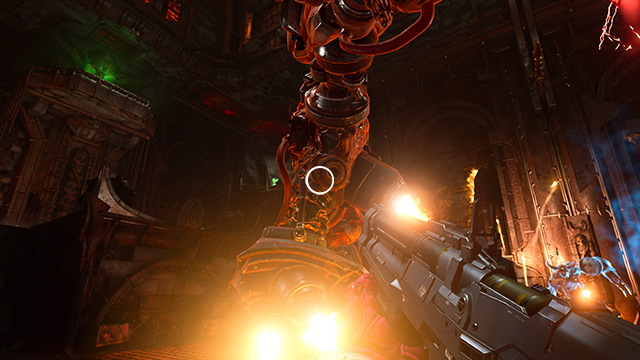 First of all, this applies to both section, and that is, you have to be on the left side. This can be tricky sometimes as the player doesn't understand whose left he needs to be. So we are being very clear. You need to be on the left side of the Demon. That is his left and not yours. So the left side of his chest will do fine for this purpose.
So to perform the left side glory kill on Archville, go to its left side and stagger it with your weapon. The above picture gives you a clear depiction of what you need to do, and where you need to aim. You don't have to be 100% accurate, but you should try to be as close as possible. It is also essential to target the left side and not the front or back. You will have a clear idea when you do it yourself. Just do as we told, and you will succeed in your mission.
How to Perform Left Side Glory Kill on Doom Hunter?
You will need to apply the same basics here as well. Stagger the Doom Hunter. However, it will take a long time, then go to his left side and aim just like you see the below picture. Here you need to be exact else you may make some other glory kill, so take care of it. Then you have to be as close as possible.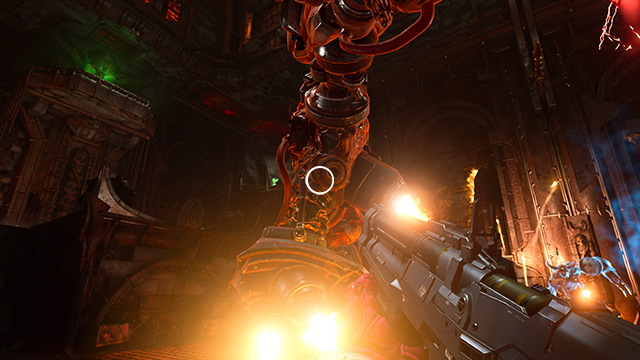 It is very important to get to your position because sometimes it is really very difficult to fight two Doom Hunters. You will have to fight two of them at the end of the level. So just do as we discussed, and you are good to go. When you complete, you will be rewarded with three sentinel batteries that can be used to unlock armors and weapons.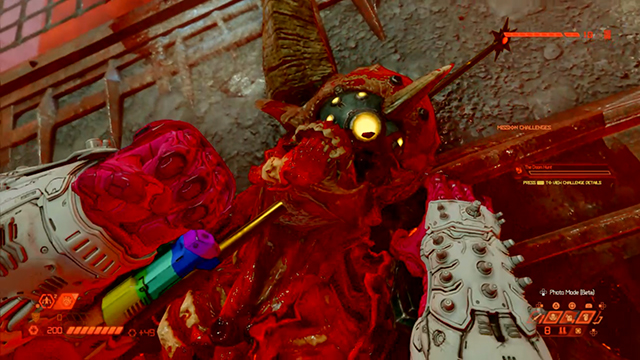 Wrap-Up
This guide was for the gamers who were unable to perform Left Side Glory Kill in Archville and Doom Hunter. After understanding the above guide, they will be able to do so. We hope this guide was helpful to you. If you have any queries or feedback, feel free to comment down below with your Name and E-mail ID. Likewise, check out our iPhone Tips and Tricks, PC tips and tricks, and Android Tips and Tricks for more such tips and tricks. Thank You.