Life360 is specifically designed to keep track of the location of family members. But it does not stop there, as it has more features that are also very useful. In the Life360 app, you can track friends and family members' locations in real-time and their speeds and battery levels. Parents use this tracking app to watch their children from afar. Family members can share their locations by sharing the driving, digital, and location-based safety features with Life360.
Meanwhile, since this is a mobile application, many users reported that from the last patch update the Life360 app didn't work properly. However, the major problem that almost every user is talking about is the Life360 app is not showing their location. Well, after investigating this issue, our team has found some fixes that will you resolve if your app is not showing your location. So, let's get started with the fixes.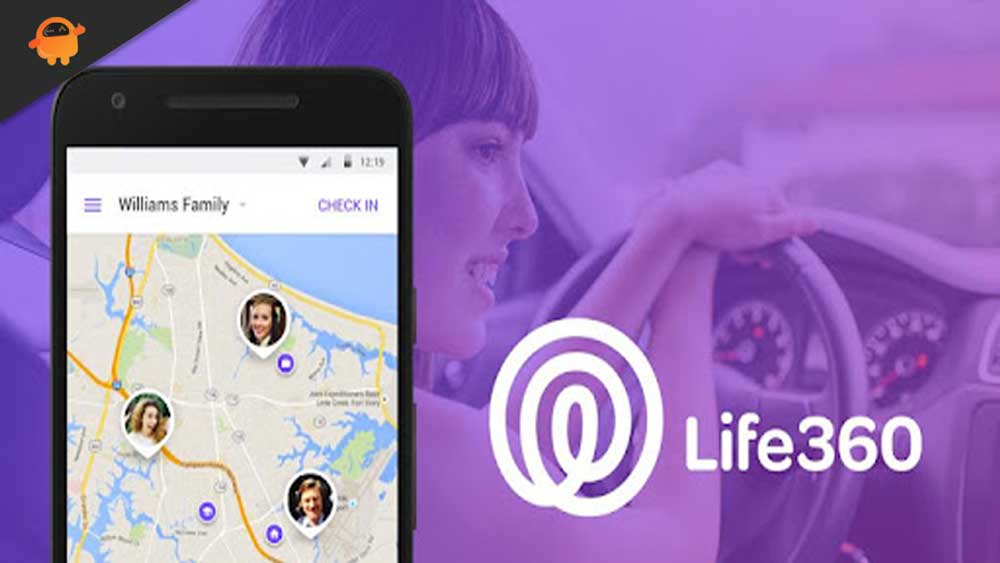 How To Fix Life360 Not Showing My Location Issue
Life360 not showing location error is not a very challenging issue to resolve, since we have some workarounds for you that you can use to resolve this problem. So, if you are searching for such fixes, follow the guide until the end:
Fix 1: Restart Your App
Initially, we suggest you to restart your app as chances are there that your app may have some damaged cache data stored on it which prevents it to work properly. Yeah! I know you may have tried this before, but still, you must try this once and check if it helps or not.
Fix 2: Reboot Your Device
Now, it is possible that even after restarting the app nothing has changed, and the Life360 location still does not appear. Then, as a next fix, we suggest you to reboot your device because there are many users who have reported that after rebooting their device, Life360 again started showing their location. So, please give this a try and let us know if it helps.
Fix 3: Clear The Cache Data
Did you try this before? Well, as we have already stated, the issue may be occurring due to some random stored cache data; therefore, you must try clearing these cache files in order to resolve the Life360 not showing location error on your device. So, let's see the steps that will assist you to do this:
Firstly, tap and hold the Life360 app on your device and hit the App Info icon.
After that, tap on the Clear Data followed by the Clear Cache and then Ok.
That's it. Now, you have cleared the cache files of the Life360 app; therefore, now you can check if the issue gets fixed or not.
Fix 4: Log Into Life360 On A Device At A Time
It is very crucial to log into the Life360 account on one device at a time. Yes, Life360 services only allow using an account on a single device. So, if you have logged into different devices using the same account credentials, then we advise you to log out from there and then try login into your current device to check if it helps or not.
Fix 5: Check For App Update
Check if there's any update available for your Life360 app because sometimes it is possible that due to an older version of the app this type of issue occurs. So, it is very crucial to regularly check for updates. However, to do this, you can take help from these steps:
Initially, open the App Store or PlayStore on your respective devices.
After that, search for Life360. Then, select the appropriate one from the search result and open it.
Now, if instead of the Open button, you are getting the Update option, then this means that your app has a pending update which you need to install on your PC to make sure the app works properly.
Fix 5: Check Your Connectivity
A good internet connection is also needed if you want Life360 to work properly. So, in order to make sure that your mobile data or WiFi provides you with a proper internet connection speed or not, you can simply open your browser and search for an internet speed test.
Then, simply hit the Run Speed Test, then wait until it finishes the test process. Once done, if you find that your WiFi is not working properly, then make sure to power cycle your router/modem to fix the network issue.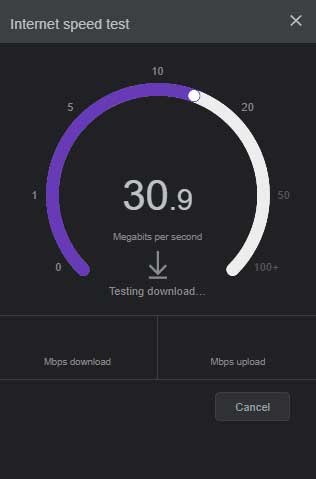 Fix 6: Make Sure Your Device's GPS is Turned On
Are you sure that you haven't disabled the GPS on your device? Well, chances are there that accidentally you may have disabled the GPS on your device due to which you are getting this issue.
Hence, you must turn on the GPS on your device and check again if the Life360 app not showing the location issue has been resolved. However, most probably after turning on the GPS, this issue automatically gets resolved.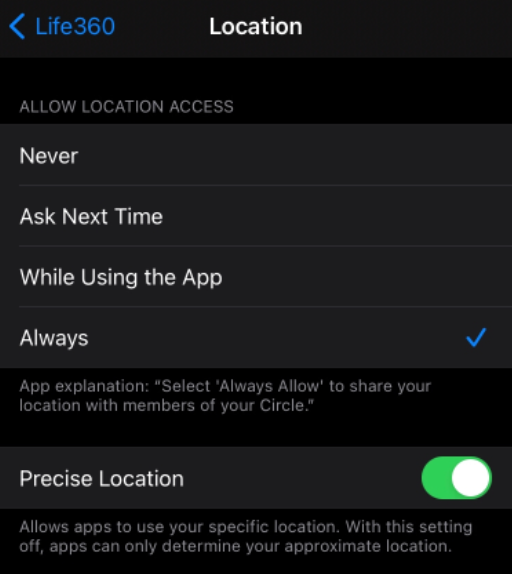 Fix 7: Reinstall The App
Still, no luck? Don't worry! You still have one thing to do, but this will erase the data of your Life360 app. Therefore, you further need to set up your app again.
Hence, if you have no issue with this, you should reinstall the Life360 app on your device and then check whether this issue still persists or not. This will allow you to enjoy using the Life360 app without getting any errors.
Fix 8: Contact the Support Team
If in a very serious case, the issue is still there even after reinstalling the app, then chances are there that you may not able to fix this issue on your own. So, it is better to contact to the Life360 support team and ask them about this issue. Further, depending upon your explanation, they may offer you some more fixes, that will help you resolve the Life360 app not showing location error.
So, that's all on how to fix the Life360 app not showing my location error. We hope that the troubleshooting methods we have discussed above helped you. But, in case you still have any doubts or queries, comment below and let us know.