You need Logitech 920 or Logitech G29 as a gamer to play games like Forza Horizon 4, Forza Horizon 7, Snowrunner, GRID (2019) to enjoy to the fullest. However, what happens when you suddenly see a pop-up on the screen prompting you to "please reconnect a controller". Now, if you somehow snagged the controller unplugging it, this is understandable. However, if the controller is all plugged in and you still get the "reconnect a controller" message, then you have to employ some troubleshooting methods to fix this bug or issue. Here's a list of methods you can use to fix the Logitech G9220 or G29 controller disconnected or not working.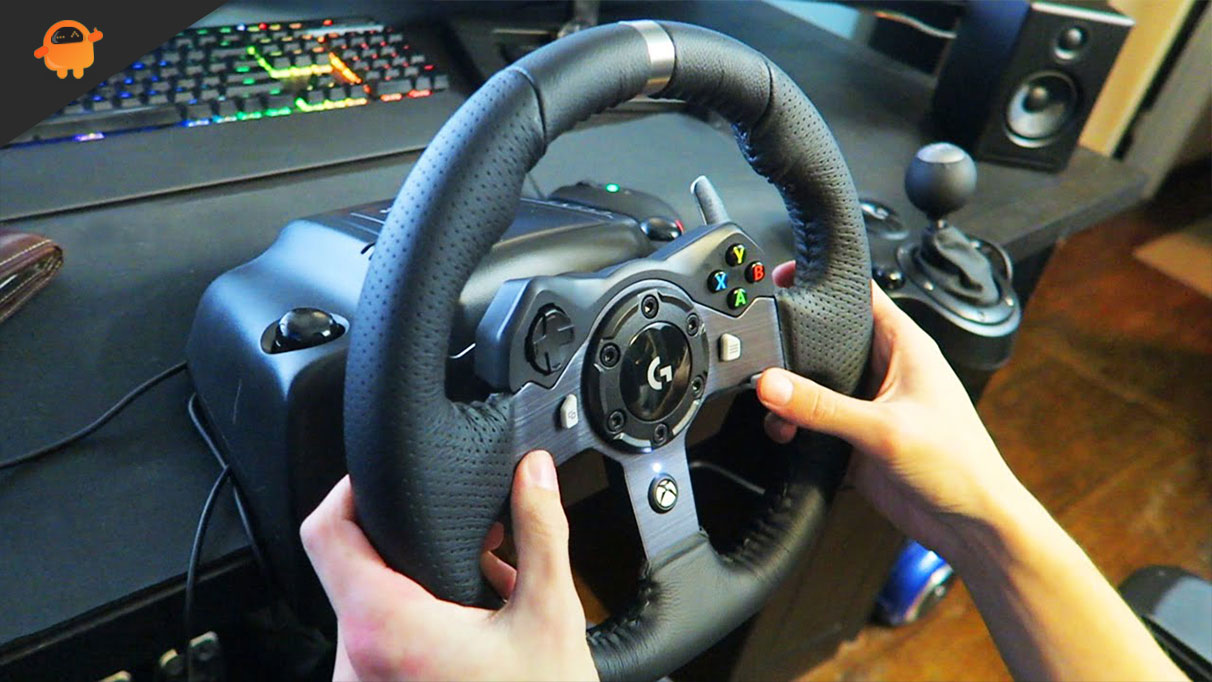 Double-check the connections
Assuming that you were playing or about to play Forza Horizon 4 with Logitech G29 or G920 attached to the PC or the PlayStation and suddenly saw the "controller disconnected" or "please connect a controller" message. Here, the first thing you gotta do is to verify if your controller is connected well or not. There are a bunch of LED lights on the steering wheel or the dashboard that should be enough to point out if the contraption is connected or not.
Look for LED notifications light on the G29 or if you are using a PlayStation version, check of LED on top of the wheel. The Xbox version gives lit LED so that's how you can ascertain if the controller is connected well or not.
Check for the power
The controller that you just connected to the PC or the console requires continuous power to operate. Now, you must look if the cords are properly connected so that the controller can draw all the power it wants. Next up, check if the cord connected to the controller isn't too taut or tight but has a bit of flex to it giving it some room to wiggle if needed. If you are using a surge protector, verify if the surge protector is enabled or not. People forget if the surge protector is enabled or not and that can mess things up. So, verify all points on cords connect to and fro the system to ensure that a loose or taut connection isn't the reason behind controllers getting disconnected or not working at all.
Remove the keyboard and use the controller
If you have connected the Logitech G920 or G29 to a PC along with a keyboard and the former stops working, try disconnecting the keyboard and using the controller only. Using both the peripherals can cause an error rendering one of the inputs unusable temporarily. Once you disconnect the keyboard, you should be able to use the controller as a whole.
Verify if the wheel is set up properly
Since you are complaining about LG G920 or G29 not working issues, you need to make sure it is set up properly. Follow the steps mentioned below to do it.
Firstly, open the Logitech G Hub on your PC. If you don't have it already, you can hit this link and download it right away.
Next up, connect the controller to the PC and check if the Logitech G Hub recognizes it and shows it on the right side of the screen. If yes, click on it.
Go to the Steering Wheel icon to open options related to the Steering Wheel.
Turn the steering wheel and check if it is represented in real-time on the screen.
Next, go to the Pedal Sensitivity options and press the pedals on your controller to check if the actions are represented on the software as well.
Once you are done with these instructions, you will have to verify if the controller is visible on Control Panel on your PC or not. Follow the steps mentioned below to do it.
First, search the term "joy.cpl" on the search box and hit enter to check if your PC recognizes a game controller or not i.e.
Logitech G29 or L920 or others.
Highlight it and hit on the "Properties" button.
Check if pressing buttons is working well here and if not, you will have to move to the next methods to fix it.
Install Updated Driver
Your PC works on a bunch of software, drivers, and processes if not less. Talking about drivers, it needs to be updated to promote general stability on the system. It is not rocket science to update drivers on your PC to keep it in mind and updated. You can manually go to Device Manager, look for peripherals that require an updated driver. You can also check out for driver and system updates on your PC and get the latest patch to fix any previous issues and bugs. Programs like Driver Easy lets you find out drivers that need an update so that you can get the latest patch of drivers without any issue. Note that this includes everything from Bluetooth, HD audio, to game-related driver updates.
Does Steam Detect Your Controller?
If you are playing any game on Steam and use the Logitech G920 or G29 controller and face disconnected or not working issues, you can deploy this method to try and fix it up.
Firstly, go to Steam and proceed to its Settings.
On the left side of the screen, go to "Controller" and proceed to "General Controller Settings".
Next up, uncheck all of the items listed on this screen and verify if your Logitech controller is listed under the "Detected Controllers" category or not.
Note that Steam should detect your controller in order to use it during gaming. You can try unplugging and replugging it several times before Steam could detect it. If not, try the next method.
Reinstall the wheel using Registry Editor
You can use this method if the updating driver's method didn't help you in any way. This isn't that complicated to do although follow the instructions mentioned below to do it properly.
First up, launch Registry Editor. Press Windows + R and search for "regedit" without quotation marks.
Next, tap on "Yes" when prompted.
You need to follow this path as mentioned –
Computer > HKEY_Current_User > System > CurrentControlSet > MediaProperties > PrivateProperties > Joystick > OEM.
Check for the steering wheel listed here that identifies with the one you are using at the moment. Check out the last four digits and verify them with the VID of your controller.
Once you have detected which is your controller, tap on it and delete it.
Next, unplug the steering wheel, refresh on the Registry Editor and reconnect the steering wheel.
After this, a new registry for the steering wheel should auto-populate on the screen thereby fixing this issue for good.
Closing Words
These were some of the methods you can use to fix Logitech G920 or G29 controllers disconnected or not working. You can let us know if you found something else that might help other users facing this issue so that we can update it right here.