Logitech's flagship wireless gaming headset replaces the Artemis Spectrum G933 with the G935 cross-platform headset. Apart from losing the silly model name, the G935 features updated surround technology, bigger drivers, and an improved microphone at a lower price ($169) than its predecessor. They can be used with PCs, PS4s, and Xboxes that have 3.5mm headphone jacks but can also be used with devices that do not.
But, there's a problem with this headset as many users complain that the Logitech G935 wireless headset mic is not working, due to which they have to face many problems. However, there is nothing to worry about as our team gathered some fixes to this problem. So, if you have the Logitech G935 and face the mic not working issue, then make sure to perform the fixes mentioned below.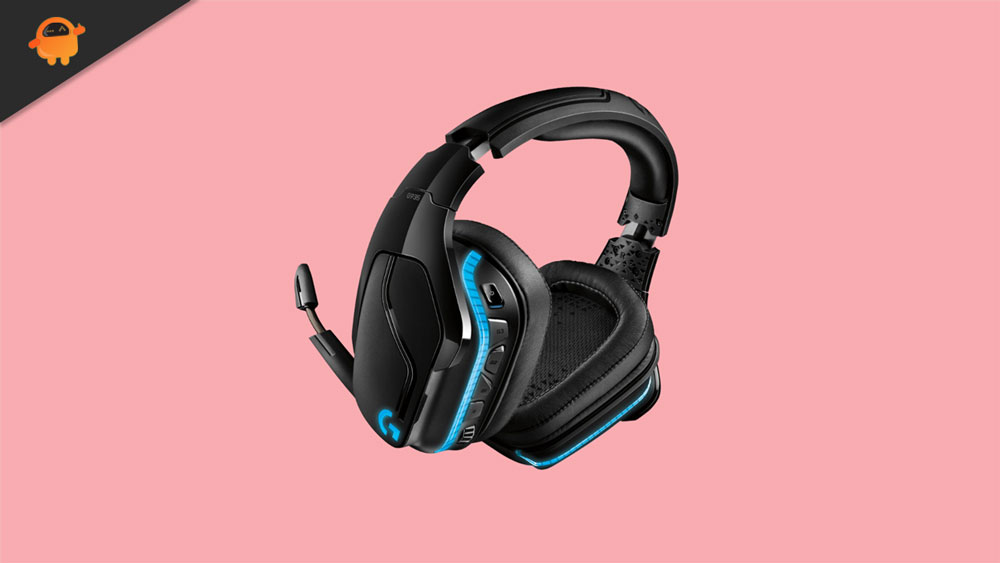 How To Fix Logitech G935 Wireless Headset Mic Not Working
There are lots of fixes and troubleshooting methods available that you can use to fix the Logitech G935 wireless headset mic not working issue. Therefore, let's check out the fixes:
Fix 1: Check Accessibility of Your Headset Microphone
In the past, you may have muted the speakers and forgotten to enable them in Windows. However, that's the reason why the mic is not working. So, to prevent this mic problem, you will need to unmute yourself from your computer. Follow these steps to do this:
Select the System tab from Windows Settings.

Next, open the Sound tab.

Next, check if the Microphone slider is set to full in the Input section.
Fix 2: Connect It Properly
It is possible that a random glitch has prevented your device from reading the Logitech G935 headphones correctly, so it might be a good idea to reconnect your headset first. Therefore, if you unplug and replug your headset, the not working issue is automatically resolved.
Fix 3: Reboot Your Device
After unplugging and replugging the headset, and it did not work, it is best to once again unplug your headset and power cycle your PC. You will now be able to use your headset once again as your PC's device software now recognizes it once you have completed the above steps.
Fix 4: Update System OS
When a new operating system is available, the performance of the computer suffers if you don't update it. All processes are managed by the operating system, including background processes, so you may not use some applications or hardware processes, but they negatively affect your computer.
Your Logitech G935 may be incompatible with your device because your operating system isn't up to date. Use these steps to update your Windows:
Click

Settings

to check if your Windows device has updates available.

The settings page will now show a list of options on the left side.

Windows Update

is the last option. Simply

click

on it.

Then, tap on

Check for updates

on the right pane to manually update Windows.
Fix 5: Update Your Audio Drivers
Update your device's audio driver. We've often observed that minor issues are automatically corrected when users update their audio drivers. Hence, you must follow these steps to determine whether your audio driver is up-to-date:
On the desktop, right-click the

Windows

icon.

Tap on the

Device Manager

from the list that appears.

Then, click the

Audio inputs and outputs

tab.

Select

Update Driver

by right-clicking on the manufacturer name of your audio device.
As soon as you follow the instructions on the screen, you must wait for the process to complete. When the audio driver of your Logitech G935 is updated, the mic not working issue will be resolved automatically.
Fix 6: Check The Cable
Have you checked your headphones cable for cuts, damage, and wear and tear? If a Logitech G935 cable is damaged, you only have the option to buy a new one, so be sure to check it properly.
Fix 7: Troubleshoot Hardware Issues
You can try this solution if none of them work for you. Using the Windows Troubleshooter, you will be able to locate the problem and have it automatically fixed. Use these steps to troubleshoot the hardware issue:
Right-click on your taskbar's speaker/sound icon to select Troubleshoot Sound Problems.

You can then choose your headphones.

A prompt will appear if audio enhancements are available. To avoid them, click No.
Fix 8: Check For Dirt and Debris
There may be dirt or debris in the 3.5mm jack on your PC causing this problem. The best way to remove it is to blow air over it.
Using a toothpick or other sharp object is not recommended to clear the jack because you might damage the pins below. Reconnect the Logitech G935 after you have completed the cleaning process to see if the problem has been resolved.
Fix 9: Contact The Logitech
Since the problem might be caused by something else, none of these solutions may solve your problem. If your speakers are covered under warranty, you should contact Logitech G935 right away. By contacting Logitech's official support team, you can claim your warranty.
So, that's all on fixing the Logitech G935 mic not working on the PC issue. There have been several methods of troubleshooting discussed in this guide. We hope they were helpful to you. We would appreciate any questions or suggestions you might have. Feel free to comment below.