Motorola launched the Moto One Hyper, back in December 2019. It has so far received a lot of updates and in the near future, the device is expected to get the Android 11 update. Note that Google has recently rolled out Android 11 Developer Preview 1 update for the developers. It has been quite a few months since its launch and it is good that the company is still pushing out updates. This new software update for the Moto One Hyper will bring a lot of performance improvements along with resolving some known issues on the device.
In this article, we will give you a quick glance at all when the Motorola One Hyper will get with Android 11. Nothing is confirmed as of yet and Motorola is one of the OEMs that did not push an Android 10 update timeline for the users. Moreover, it seems unlikely that Motorola will push out any details regarding the Android 11 update.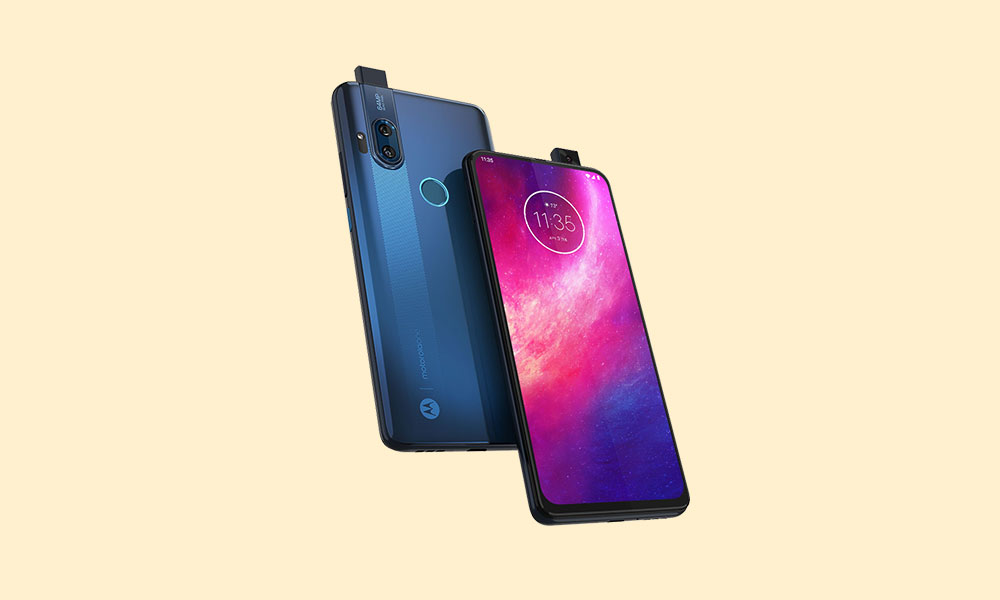 Quick Specs Review
The Motorola One Hyper is powered by the Snapdragon 675 processor which is paired with 4GB of RAM. It has an internal storage of 128GB which can be expanded via microSD card. The GPU used in this device is Adreno 612. Under the hood, the battery capacity of the device is 4000 mAh. On the camera department, it has a dual-camera setup with a 64MP primary shooter and in the front, it has a motorized 32MP selfie camera. The Motorola One Hyper sports a 6.5-inch display.
Android 11 – Overview
The Android 11 Developer Preview 1 is here and Google is planning to roll out in total, 6 updates before the stable Android 11 update is pushed out for the public. You can check out the image below which depicts the time frame of when the updates will be pushed.

Going by the timeline as mentioned above, the developer previews will be rolled out till April 2020 and starting from May 2020, the compatible devices will be served with the Android 11 beta update and finally is Q3 2020, the final and stable build of Android 11 will be made available for the OEMs.
Google I/O event is going to take place at Shoreline Amphitheatre in Mountain View, California between May 12 and 14, 2020. It is that time, when Google will unveil it's latest OS i.e. the Android 11 and then in September, probably will roll out the stable update. Talking about the features of the Android 11, you can check out the list of new features and enhancements it brings (as spotted by Gadget Hacks):
Scheduled Dark Theme
'Conversations' Section in Notification Shade
Built-in Screen Recorder
Pin Apps in the Share Menu
Send Images in Notification Replies
New APIs for 5G
Reverse Wireless Charging Support (Google Pixel 4a or 5)
Use Bluetooth Headphones in Airplane Mode
Scrolling screenshots
Bubble Notifications on by Default
New Back Cover Gestures (Likely Pixel-Exclusive)
Show Refresh Rate
Power Menu Toggles
Quick Access Wallet
New Permissions Options
Background Location Access Must Be Granted Manually
Auto-Block Spammy Permission Prompts
New Scoped Storage Permission
New Motion Sense Gesture (Pixel 4)
New Notification History UI
Increase Touch Sensitivity
Better Back Sensitivity
Mobile Drivers License Support
Changes to BiometricPrompt API
Improved Call Screening
Support for Punch Hole & Waterfall Displays
Disable Vibrations While Using the Camera
HDMI Low-Latency Mode
Low Latency Video Decoding
New Bluetooth Stack
Separated Quick Settings & Notification Tray
Music Player in Quick Settings
Unsupported Bluetooth Codecs Are Now Grayed Out
Suggested Apps in Home Screen Dock
Android 11 for Motorola One Hyper
Motorola has not said any word regarding the Android 11 update for any of the devices let along the Motorola One Hyper. In fact, as mentioned above, Motorola is one of those few OEMs that did not release an Android update roadmap for the Android 10 OS via which we can at least get a hint about when the Android 11 might hit the units. It is expected that the update will be made available for the Motorola One Hyper users only the next year after the stable Android 11 update comes out for the masses. We will keep you in the loop once we have more information in this regard.