Call of Duty: Modern Warfare 3 is the newly arrived 2023 revised first-person shooter video game by Infinity Ward and Sledgehammer Games & published by Activision. Modern Warfare III is no exception here, as most Call of Duty titles go through multiple error codes with the multiplayer modes and connection timed-out issues. Several players face Puget Lakes errors while logging into the game. If you're also facing the MW3 Error Code Puget Lakes "Times Out While Checking Permissions," then don't worry.
The modern Warfare 3 Puget Lakes error code mostly pops up when logging into the game and ruins the chances of several players playing the game properly. The Puget Lakes error is one of the common issues in Call of Duty titles for various reasons. This specific error mostly appears whenever the server outage or maintenance takes place. In addition, it looks like poor internet connectivity, an outdated game version, corrupted game files, system glitches, and more can be other reasons.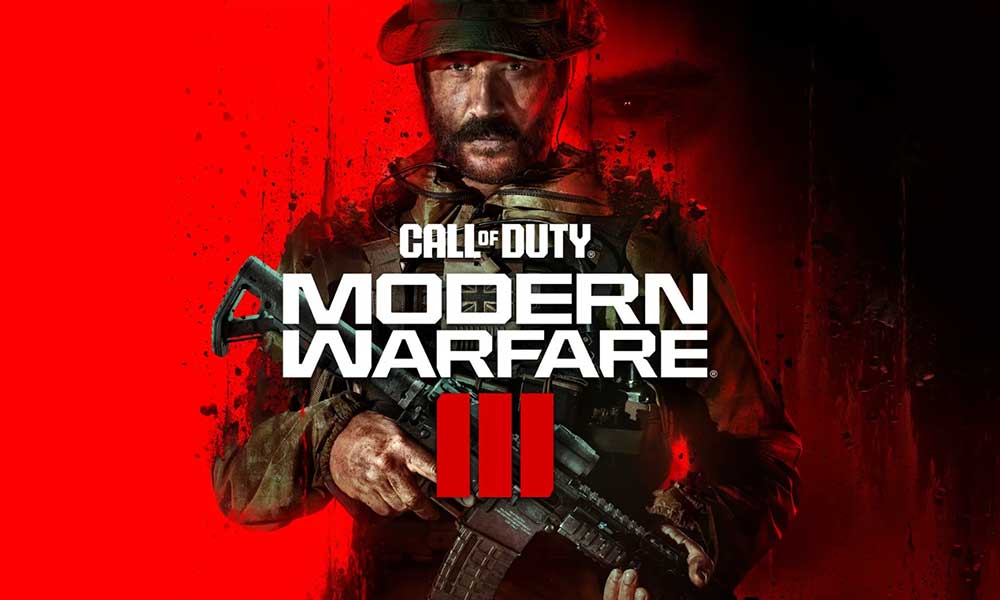 Fix: MW3 Error Code Puget Lakes "Times Out While Checking Permissions"
Luckily, here we've shared with you potential workarounds that might come in handy. Make sure to follow all troubleshooting methods until the Puget Lakes error gets fixed. So, without wasting any more time, let's jump into it.
1. Restart the Gaming Device
First, you should restart your PC or console to clear temporary glitches or cache data issues up to some extent. Mostly, a normal reboot of the system fixes several issues.
2. Check Your Internet Connection
You can also check the internet connection at your end whether it's working fine or not. A slow or unstable network connectivity can trigger several issues with the matchmaking or server connectivity. In some cases, too many devices are connected to the same network which can also reduce the data speed. If you're using Wi-Fi, try using an ethernet connection for better stability. Otherwise, try using a different connection instead.
3. Run MW3 as an Administrator
Ensure to run the Modern Warfare III executable application as an administrator on the PC by following the steps below to ensure there is no conflict with the system permissions while running the game.
Go to the installed game directory on the PC.
Right-click on the COD MWIII.exe application file.
Click on Properties > Click on the Compatibility tab.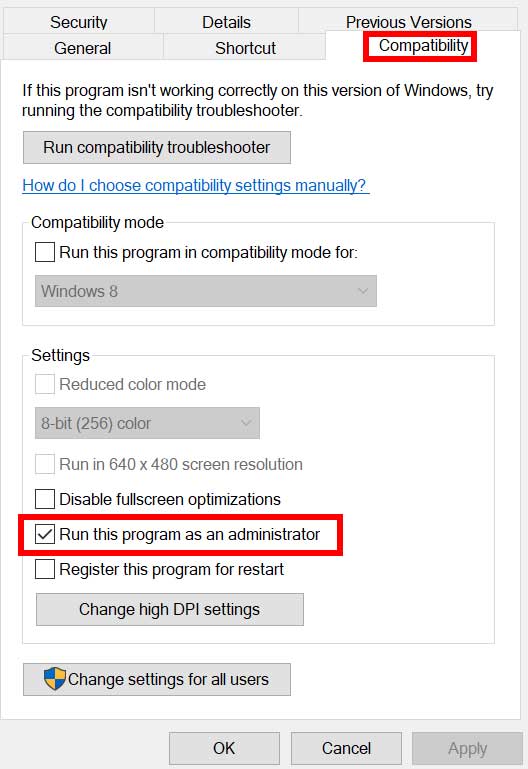 Click on the Run this program as an administrator checkbox to enable it.
Once done, click on Apply and then OK to save changes.
4. Update Modern Warfare III
It's always recommended to check for the Call of Duty Modern Warfare III game update on your PC manually by following the steps below. An outdated game patch version might trigger several issues with the game launching or server connectivity in most cases.
Battle.net:
Open the Battle.net client.
Select Modern Warfare III from the library.
Click on the cog wheel icon next to the game.
Click on Check for Updates.
If an update is available, just download and install it.
Steam:
Open the Steam client > Go to Library.
Right-click on Modern Warfare III > Select Properties.
Click on Updates > From Automatic Updates, select Only update this game when I launch it.
Now, launch Modern Warfare II > Wait for it to download whenever available.
Go back to the Updates section and select High Priority – Always auto-update this game before others (if you want).
For PlayStation:
Turn On your PS4/PS5 console > Go to the Home screen.
Now, navigate to the main menu on top.
Head over to the Games tab.
Select Call of Duty: MWIII to highlight it.
Press the Options button on your controller.
Finally, choose Check for Update from the drop-down menu.
For Xbox:
Turn On your Xbox One or Xbox Series X|S gaming console.
Press the Xbox button on your controller to open the menu.
Now, scroll down to the right > Select Settings.
Scroll down until you see Updates & downloads.
From the next page, select Keep my console up to date and Keep my games & games up to date to enable the checkbox.
5. Verify and Repair the Game Files
Sometimes corrupted or missing game files on the PC might also trouble you while starting the game or conflict with the server connectivity. It's always better to verify and repair the game files by following the steps below on your PC to avoid errors.
Battle.net:
Open Battle.net > Click on Modern Warfare III.
Select the Cog Wheel icon next to the Play button.
Now, select Scan and Repair > Wait for the repair to complete.
Steam:
Open the Steam client > Go to Library.
Right-click on Modern Warfare III in your library.
Go to Settings and select Properties.
Click on Local Files and select Verify integrity of game files.
Wait for the process to complete.
6. Check the Activision Online Services
Ensure to check for Activision Online Services here to ensure there is an issue with the server downtime or outage. Sometimes the server unavailability or downtime can trigger several issues for the players. If the online status seems active or operational for all platforms then nothing to worry about. Keep retrying at your end. But if the online status seems problematic then wait for a couple of hours and try again. Visit the page and select Call of Duty: Modern Warfare III from the drop-down menu.
7. Disable Windows Firewall
Windows Firewall basically prevents unauthorized ongoing connections from the PC to online servers. You can try turning it off temporarily to check for the issue again.
Open the Start Menu > Type Windows Firewall to search for it.
Click on Windows Defender Firewall from the search result.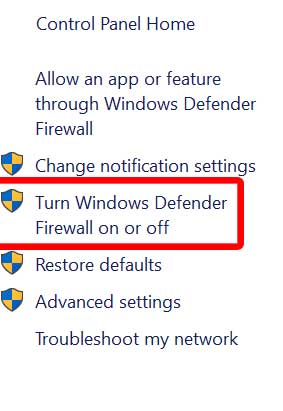 Now, click on Turn Windows Defender Firewall on or off from the left pane.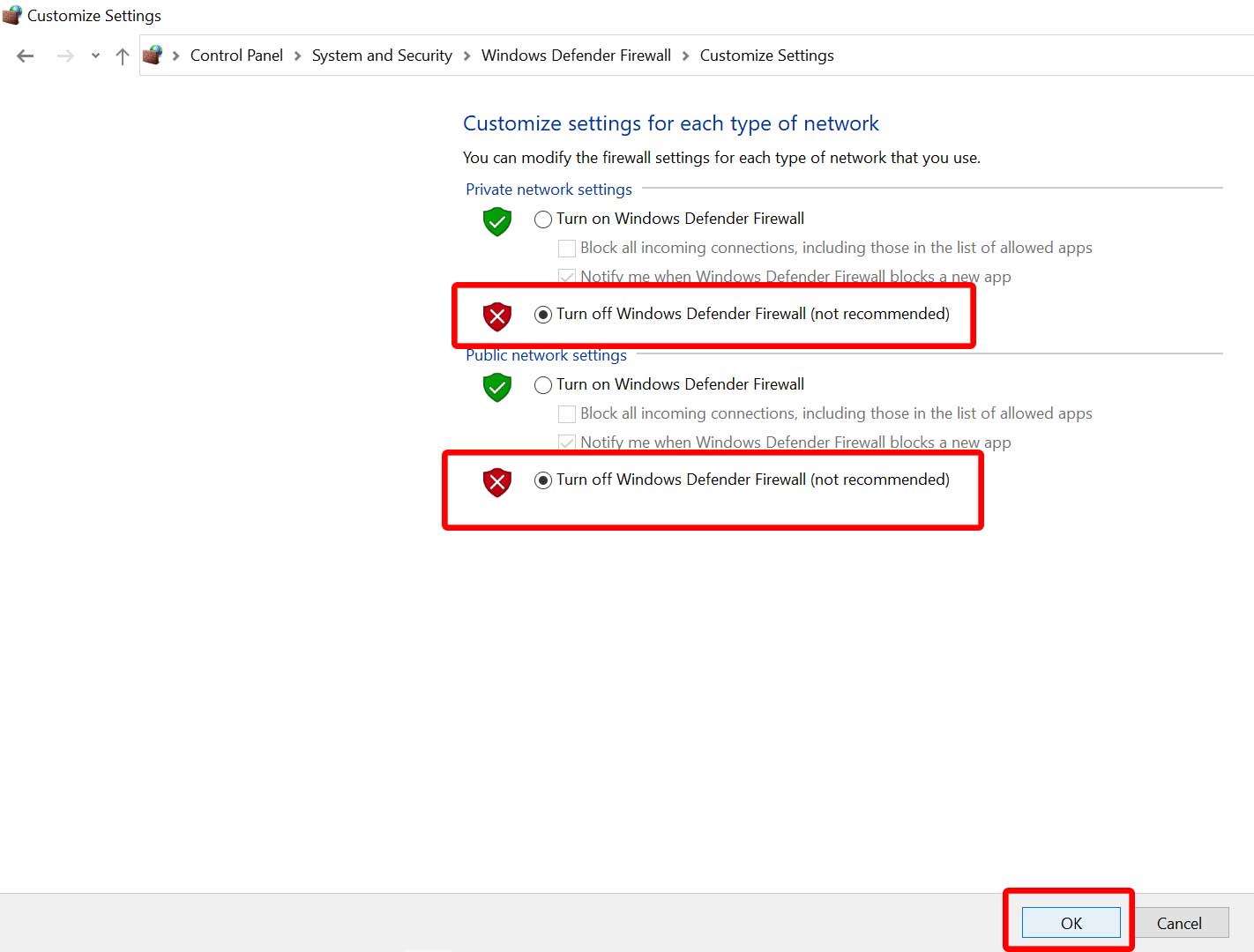 Then just Turn Off all the Private, Domain, and Public Network Settings options.
Finally, click on OK to save changes.
8. Turn Off Antivirus
You can also try turning off the Windows Defender antivirus protection on your PC to ensure there is no antivirus software blocking the game files from running properly.
Press the Win+I keys to open Windows Settings.
Click on Update & Security > Click on Windows Security from the left pane.
Now, click on the Open Windows Security button.
Go to Virus & Threat Protection > Click on Manage Settings.
Next, you'll need to Turn Off the Real-time Protection toggle.
If prompted, click on Yes to proceed further.
Note: If you're using any other third-party antivirus program on your PC then just turn off the real-time protection feature.
9. Update the Network Driver
It may also be possible that somehow your networking driver becomes outdated for a while and that's why you're encountering issues with the server connectivity. To do this:
Press the Win+X keys to open the Quick Link Menu.
Select Device Manager > Double-click on Network adapters.
Now, right-click on the active network adapter.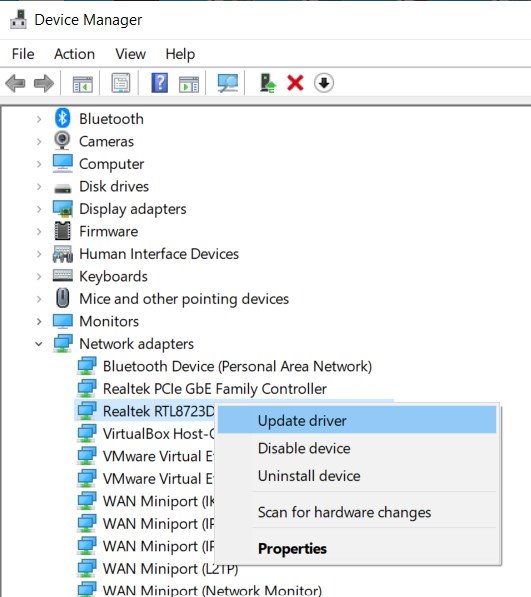 Select Update driver > Choose Search automatically for drivers.
If there is an update available, it'll automatically download and install the update.
Once done, you can restart your computer to apply changes.
10. Don't Use VPN
Don't use a VPN or Proxy server at your end to check if the server connectivity or matchmaking error is still happening. VPNs generally offer better connectivity to the geo-restricted content or games but sometimes it may increase the ping delay and latency which eventually ruins the matchmaking process.
11. Contact Activision Support
Last but not least, you'll need to contact Activision Support regarding the MW3 error code Puget Lakes at your end. Make sure to create a support ticket for the same and submit the error info to get better assistance.
I hope this guide helped resolve your PC's Error Code Puget Lakes. If you have any questions, feel free to leave a comment below. For those who are experiencing specific issues like getting stuck on the loading screen, crashing issue, or the "Error Code 0xc0000005(0) N" error, Unexpectedly Stopped Working Error, Multiplayer Not Working, or Shaders Optimization Every Time, it's recommended to click on the provided link to get detailed troubleshooting steps and possible solutions. Always ensure your systems are up-to-date, and be patient as fixes and updates roll out.