OnePlus 6 is a great device and has everything a smartphone enthusiast can ask for. However, with all the premium design and specifications, there are many issues with the device software. After the launch of OnePlus 6 and along with the latest OxygenOS update, many users have reported OnePlus screen issues. These issues include:
OnePlus 6 Screen Flickering issue
Screen too dim to read
OnePlus 6 Screen won't turn on
My OnePlus 6 Screen Won't Turn On: How To Fix The issue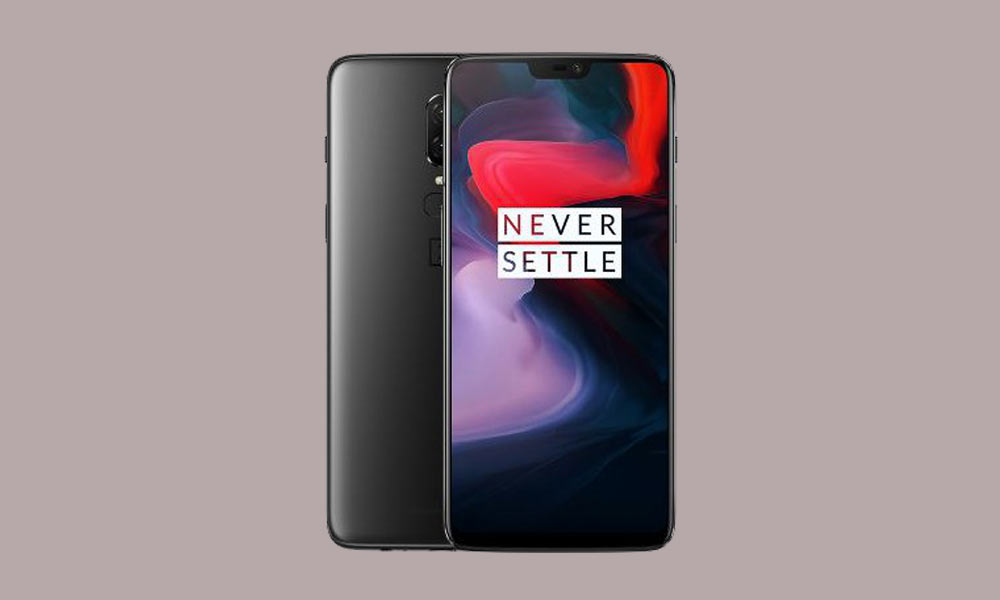 No matter how good a smartphone is, it's always prone to some issues. The latest OnePlus 6 is no exception as its having multiple issues after the Oxygen OS update. Some users are reporting about the screen going blank on their device. Issues about malfunctioning auto brightness can also be seen in OnePlus 6 forums. So today, we will address these issues with possible solutions. So read this article to the end.
Problem 1: OnePlus 6 Screen Flickering issue
Many OnePlus 6 users have reported that their device shows flickering issues. The screen goes complete di and in full bright mode automatically. This is causing issues to users because they are not able to use the device in low light and daylight conditions. So here are some possible fixes:
Also read: How to Fix Bluetooth issue on OnePlus 6T with latest Oxygen OS update
Turning off auto brightness feature
The screen flickering issue might be because of malfunctioning of auto brightness issue. So we recommend users to turn it off and manually set brightness according to your requirements.
Check with the nearest OnePlus service center
Sometimes these issues can be because of hardware problems. In case of a faulty screen or because of water damage, this flickering screen issue can arise. So make sure your device hardware is ok by visiting nearest OnePlus service center.
Problem 2: Screen too dim to read
If you're facing an issue where the device goes too dim during daylight that you can barely see the screen when you're not alone. Many users are facing this issue because of a simple time bug. This issue arises because of the night shift or nightmode in OnePlus 6 devices. In this feature, the device screen automatically decreases its brightness to protect your eyes from strain. But there's a catch if these settings are set to be default in daylight, then the screen will go too dim and users will not be able to operate. To fix this issue, you need to either turn off the night shift feature or change the timings of this feature. Follow the steps down below to disable or tweak nightshift feature in OnePlus 6:
Also read: Download YouTube Videos on iPhone with this shortcut without Jailbreak or any apps
Open the settings app by tapping on the settings icon
Navigate to Settings > Device
Tap on the display option and select Night Mode
Toggle off Night Mode
If you like the Night mode feature, then you can manually set it so it won't turn on during the daytime. You can do by settings times via the following steps:
In the NightMode settings, choose to Turn on Automatically
In the popup settings, choose your custom time range
Save and done
Note: Make sure that you choose night mode hours. The ideal time is from 8:00 PM to 7:00 AM in the morning
Problem 3: OnePlus 6 Screen won't turn on
Sometimes an issue can arise where the user cannot see the screen at all. According to many users on OnePlus forms, the screen automatically goes black and then the device doesn't responds. This might be due to a hardware or software failure. You can fix this issue by performing a hard reset or booting into safe mode. Let's see how that works:
Booting into safe mode:
If you have installed any faulty virus infected app, then it can mess with the display drivers in your phone. This has happened many times and can be easily fixed via booting into safe mode. After booting into the safe mode, you can remove that app or infected file. Follow the steps down below to boot your OnePlus 6 into safe mode:
Also read: How To fix WiFi issue on OnePlus 6T with latest Oxygen OS update
Long press power key button on your device
You will see a message "Reboot to safe mode". Confirm it by clicking OK
Now let the device restart itself in safe mode. You will see a safe mode symbol at the bottom left corner of the screen.
After you have successfully booted into safe mode, simply delete the infected app or file which was causing this issue.
Clearing Cache and Data on your OnePlus device
Sometimes this issue can arise up due to a misconfiguration on your device by a third party app. To fix this, you need to clear all cache and data from your device. This is very easy and simple to do. Just follow the steps down below.
Note: Please make sure to follow all the steps carefully. Wiping cache and data from recovery is a bit technical and complicated if you haven't done this before. We take no liability or responsibility if you break/malfunction your device in the process.
Turn your OnePlus 6T off by pressing the power button and selecting shut down
Press and hold the Volume Up, Power and Home buttons at the same time until the Android logo shows up and the phone vibrates
Use the volume buttons to scroll down to highlight Wipe Cache Partition
Use the power button to select wipe cache partition
Scroll to reboot the system and press the power button
Wait for your device to reboot
Also Read: OnePlus 6 Firmware Flash File
Factory resetting the device
If the above solutions are not helping much then this will the last trick to screen won't turn on issue in OnePlus 6 device. Please note that factory resetting your device will bring it back to factory state. So all your saved settings, apps, launcher, app defaults will change to factory mode. Try this option if you no other option left.
The instructions for Device reset are as follows:
Go to the Settings app by pressing the settings button
Navigate to Settings > Backup & Reset
Tap on factory data reset
Click on Reset Phone and confirm your action
More OnePlus 6T related articles:
Conclusion: My OnePlus 6 Screen Won't Turn On
We hope that this issue has been successfully fixed on your device. If not, then we recommend you to check with your nearest OnePlus care center. In case of hardware damage, you might have to get a replacement of the screen which will cost you. We will keep updating this article with more fixes if available. So make sure to bookmark us and check from time to time. Thanks for reading and have a wonderful day!