NBA 2K23 is one of the latest official and best-selling NBA 2K series titles by Visual Concepts and 2K Games that was recently released in September 2022. It's available for Windows, PS4, PS5, Xbox One, Xbox Series X/S, and Nintendo Switch platforms. But somehow, it seems that there are plenty of mistakes or loopholes left out by the developers even after receiving so many reviews. Now, you may ask, Is NBA 2K23 That Bad?
Well, here in this article, we'll share with you some major details as well as the negative details that have been picked up from the hundreds of reviews by the players & critics. We all affirm on it that even though playing a basketball game on PC or consoles is a nostalgic feeling just like a football video game, every time playing a Madden NFL or NBA title seems like the same game every year. Now, this specific feeling conflicts with most of the fans for a few years.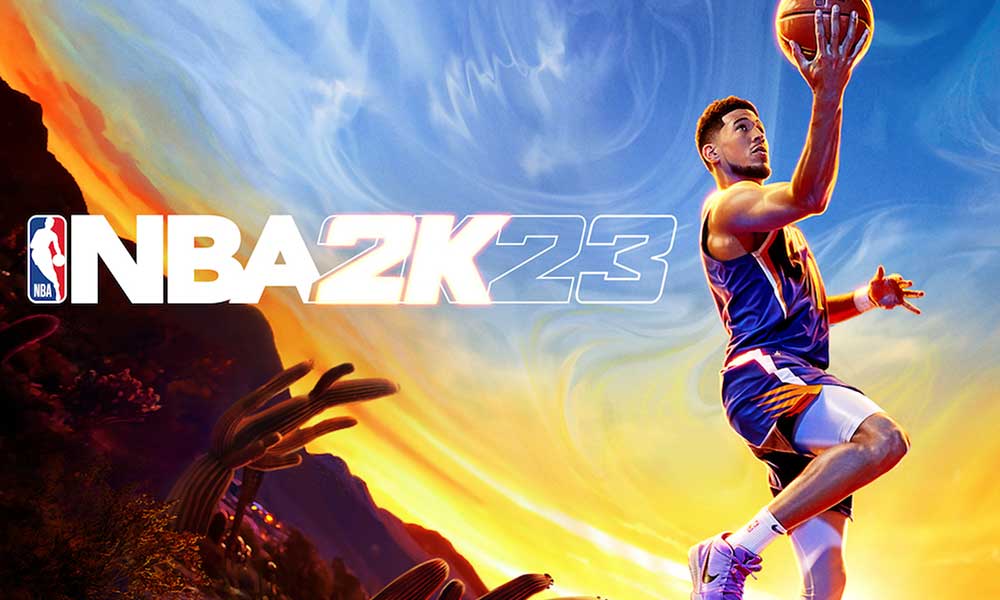 Is NBA 2K23 That Bad?
Although the NBA 2K23 title has some changes and improvements, they came with bugs that ruin the gaming experience overall. A lot of new game modes have been added to the game that can offer a new experience to the NBA lineup fans with AI improvements in some areas, which easily adapt to the players' appetite. If we take a quick look at the popular online forums, plenty of negative reviews are available.
Talking about the Steam Community or Reddit, though the NBA 2K23 title is just two days older at the time of writing this article, mixed and negative reviews are higher than positive reviews. As we've already mentioned above, there are some issues or loopholes that you can check below.
1. First, the NBA 2K titles are mostly similar in visuals and gameplay every year. Plenty of players are reporting about the same and didn't like the presentation because there are no major changes or improvements at all. Visual Concepts and the 2K team are simply copy-pasting the title every year with a new name and some in-game changes or tweaks. Nothing else.
2. As mentioned, some improvements have been included this time, such as MyNBA Era Mode. But developers made this new gaming mode for the next-gen gaming consoles like PS5 and Xbox Series X|S. That means it's not available for the PC for some unexpected reasons, which seriously impacts the player's expectations. Keep in mind that a wide range of gaming communities uses Windows PCs across the globe. BTW, PCs aren't next-gen?
3. The lack of serious improvements and changes in the characters' overall look also feels down to the players who have already tried out the previous generation of the NBA 2K22 edition last year. So, the same old-gen actual gameplay and visuals have been pushed hard into the so-called next-gen title without thinking about its consequences.
4. Additionally, the lack of optimization is also troubling a lot of players for the PC version where they literally get crashes, lags, stutters, visual bugs, framerate drops, etc even after using the powerful configuration with the Nvidia RTX series graphics card. It's obviously not a huge graphics-heavy game like action FPS titles in any way. Still, having the in-game bugs or issues always counted as a negative point.
5. These days most online multiplayer video games do come with anti-cheat protection inbuilt for the players to reduce cheats and hacks. Anti-cheat system always comes in handy to most genuine players by preventing bots or cheat codes or hackers during the multiplayer sessions. But the NBA 2K23 title is still out of the anti-cheat system which is a big failure for some players.
6. Blocks need to be fixed soon. Accelerating is slower, so blocking by the defense is harder enough.
7. Noise or Cheer in the crowd is quite less.
8. The Shot Meter goes to the full bar instead of around 85% full whenever a perfect shot has been played.
9. It looks like the adrenaline resource basically limits combos per possession. While alley-oops are a bit tough sometimes.
10. Mostly mid-range jumpers are more useless due to the speed boost. It feels like faster-rated players are almost unstoppable once they have a high enough rating.
11. Additionally, the lack of rebounding skill control causes issues with position and reacting to the ball hard enough. So, it'll be better to improve the rebounding skill.
These are some commonly reported issues or negative points by the players that 2K Games should consider working in this title as well as from the next release. We're hoping that the NBA 2K23 title is new right now and more fixes will be available soon. So, the negative reviews might get updated to the positive side within a few months. Make sure to keep an eye on the upcoming patch updates for sure.
That's it, guys. We assume this article was useful to you. For further queries, you can comment below.