NBA 2K23 is a basketball simulation video game developed by Visual Concepts and published by 2K Sports. The game is the 23rd instalment in the NBA 2K franchise and will release in the fall of 2021. In NBA 2K23, players play the role of professional basketball players and compete in the National Basketball Association (NBA). You will play the game from a third-person perspective, customize your own teams, create and customize your own players, and participate in online and offline game modes. So, let's know the NBA 2K23 Locker Codes for January 2023.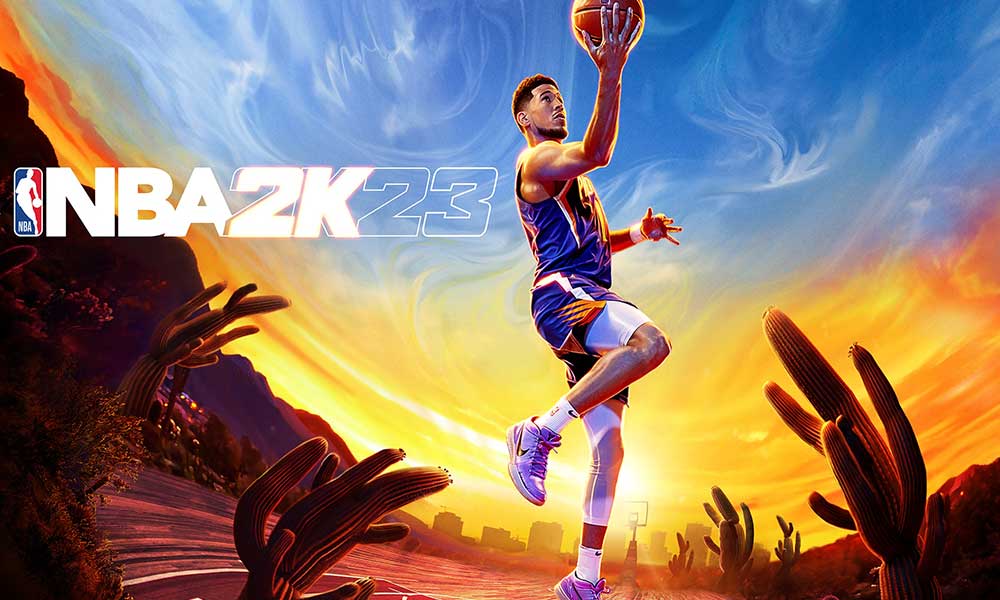 NBA Game Concept
Players can play against the computer, challenge friends, or participate in online tournaments. The game features classic and modern modes such as MyCareer, MyGM, and MyLeague. Also, The game also has an online MyTeam mode, where players can assemble their teams and compete against other players.
The game features realistic graphics and animations and is said to have improved on visuals from previous instalments. Also, it features an improved AI system, enhanced ball physics, improved player control, and an expanded soundtrack, with songs from popular artists and soundtracks.
If you're looking to build the ultimate dream team in the NBA 2K23 MyTEAM mode, you need to get your hands on the game's Locker Codes. The new edition of NBA 2K23 brings improved graphics and scintillating gameplay that will give fans hours of pure delight. Collect the best cards, create the ultimate team and enjoy the game!
What are NBA Locker Codes?
Locker Codes can be redeemed for fun, free rewards in the game. These codes are time-limited, so players should take advantage of them quickly to get free card packs to grow their collections.
Typically, the prizes consist of Packs, Tokens, Players, and MT. These items can be collected and used to customize and accessorize your collection, allowing you to show them off to your friends. Additionally, those who play MyCAREER mode may be able to take advantage of additional perks from the Locker Codes.
All Active NBA 2K23 Locker Codes:
KOBE-81-POINTS (Expires 27/01/2023)
Reward: Amethyst Kobe card for the Kobe Challenge
2K23-MyTEAM-LNY-JEREMY-LIN-17 (Expires 25/01/2023)
Reward: Amethyst Jeremy Lin
NBA-2K23-PARIS-SZN4 (Expires 24/01/2023)
Reward: Fance Prize Ball
MYTEAM-MLK-DAY-2K23(Expires 23/01/2023)
Reward: Deluxe Pack
How to find out the NBA 2K23 locker codes
If you wish to stay informed of the latest Locker Codes without having to manually search for them, we suggest following the official MyTeam mode Twitter account from 2K games. They provide updates when the codes reach a significant milestone.
Apart from this, NBA 2K23 being a hugely popular game with a huge fan base, many gamers have established systems to keep track of the Locker Codes. You can check lockercodes.io, which updates the most recent active codes daily.
How to Redeem NBA 2K23 Locker Codes
We've got you covered if you're looking for guidance on how to redeem Locker Codes in NBA 2K23. From the MyTeam main menu, select Home > MyTeam Community Hub > Locker Code. Enter one of the Locker Codes listed above before it expires and then collect your reward.
If you're playing MyCareer, you can enter Locker Codes from the City or Neighborhood menu. To do this, simply press the Options button, select Options/Quit, and then select Locker Codes. Enter one of the available Locker Codes from the table above, and you may receive a reward.
Final Thoughts
If you're a passionate collector of NBA 2K23 cards, you're in luck! Although there aren't many NBA 2K23 Locker Codes January 2023 available right now, 2K games will likely be released more as the game progresses and reaches new milestones. We'll keep an eye out for new Locker Codes, so check back here for the latest updates.