Just like any other software, OBS is not free of bugs either. Throughout your usage, you might come up with different sorts of problems. And one such problem is the audio not working on OBS Studio. Users have registered their complaints that the audio stops working all of a sudden in OBS, although the other functionalities continue as usual. Well, if you are going through the same problem and looking for a quick fix, we have the right solutions for you.
OBS or the Open Broadcaster Software is dedicated open-source software for video recording and live streaming. The OBS application is available for all Windows, Linux, and Mac platforms making it a cross-platform software. OBS surely provides you with one of the most reliable video recording platforms with real-time high-quality performance, unlimited scenes, and Modular Dock UI. Besides, the streamlined settings panel provides tons of useful configuration options for your broadcasting and streaming.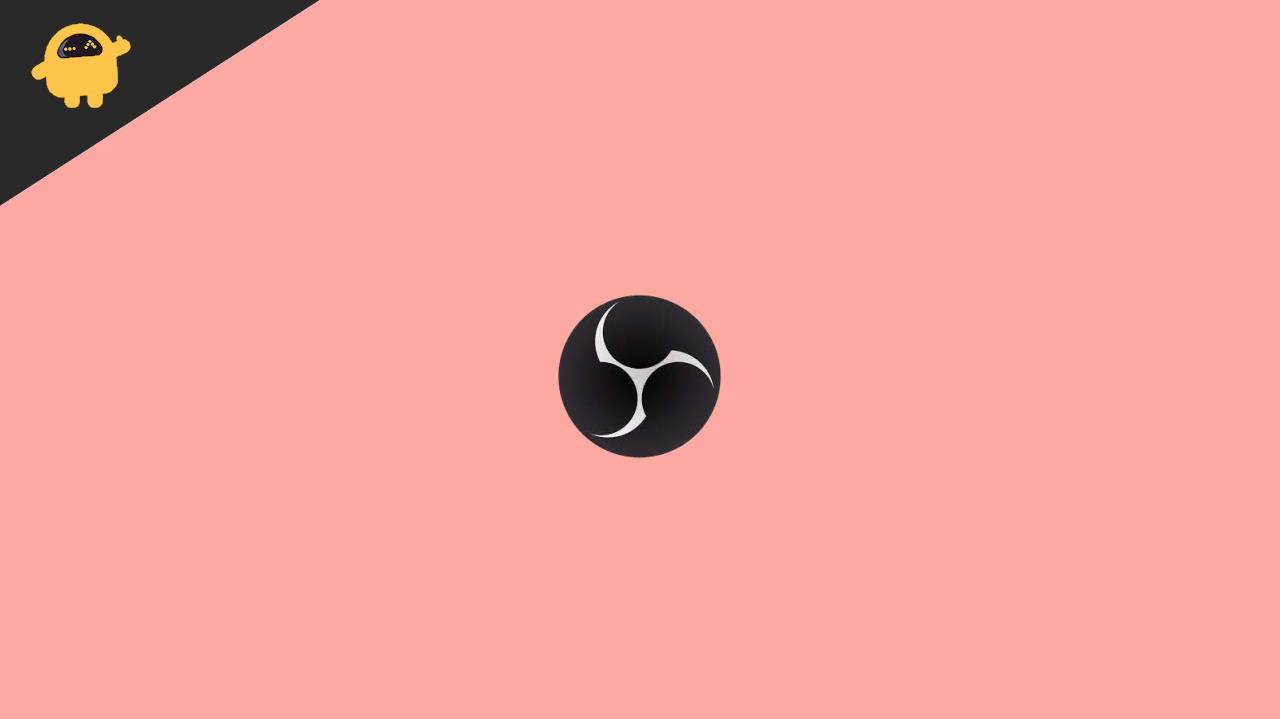 How To Fix No Audio in OBS Studio?
Audio problems have been quite common with OBS Studio. Users keep coming up with various problems related to the audio and some also work out on its solutions as well. If you go to the forum, you will find multiple answers from users for the very same problem, but most of them hardly seem to work in your case. Therefore, today we have gone through the actual problem and tried to find some legit solutions to fix no audio in OBS Studio.
Method 1: Unmute OBS
If by any chance, the OBS application on your device has been put to mute, you will not hear the audio in that case. Therefore, our first attempt would be to unmute OBS and see if that resolves everything.
Right-click on the speaker icon on your Taskbar.
Select 'Open Volume Mixer'.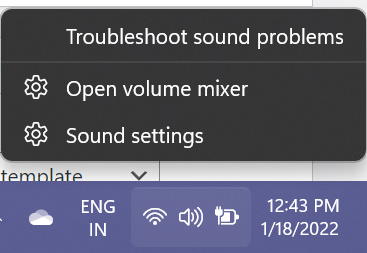 Now, locate the OBS icon and click on it to unmute it.
Once done, check if OBS can now play sound or not. If it still doesn't work or if your OBS was already unmuted, then work on the next few fixes.
Method 2: Check for Sound Settings
Many a time, the software may just fail to pick up the audio due to hardware faults with your headset or speaker. Fortunately, you can check for such errors pretty easily and correct them if anything seems wrong. You can check for the sound settings on your device by following these steps:
Press Win key + R to open the Run command.
Type 'Control' and click Ok to open Control Panel.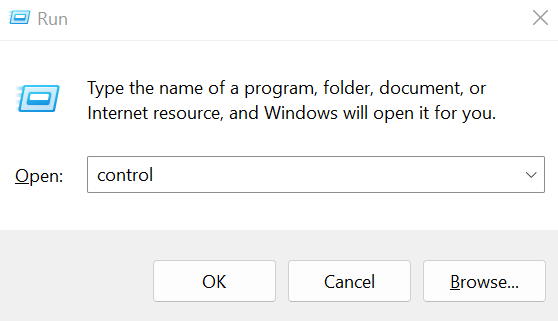 Click on the 'View by' option and select Small icons from the drop-down menu.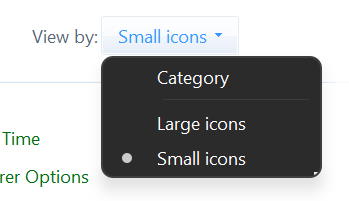 Right-click on the Sound window, enable 'Show Disabled Devices', and click OK.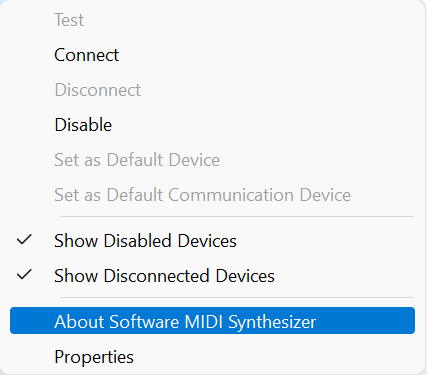 Under the Playback tab, select the device you are using (Speaker or Headset) and click the Set default button.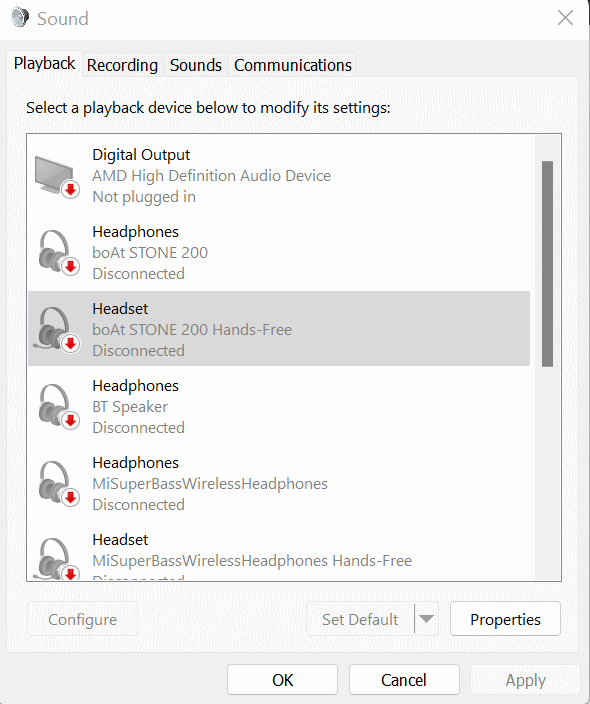 Now, go to Properties.
Select the Levels tab and drag the volume slider to increase the volume.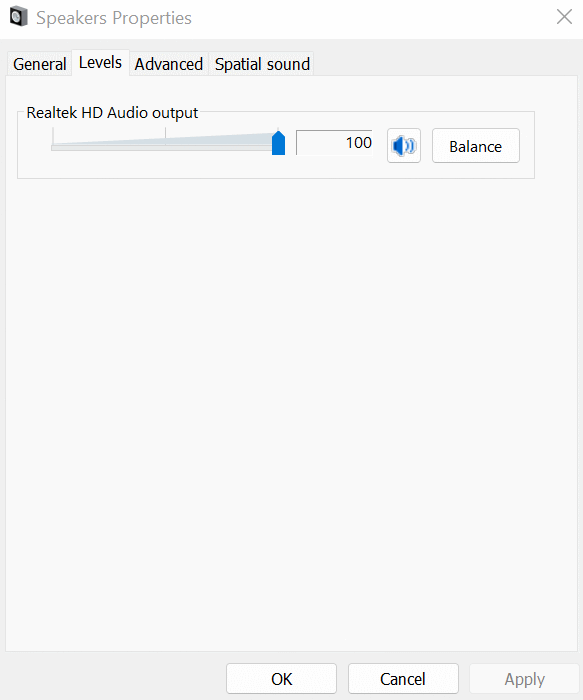 Next, click on the Advanced tab and check 'Allow applications to take exclusive control of this device', and hit the OK button.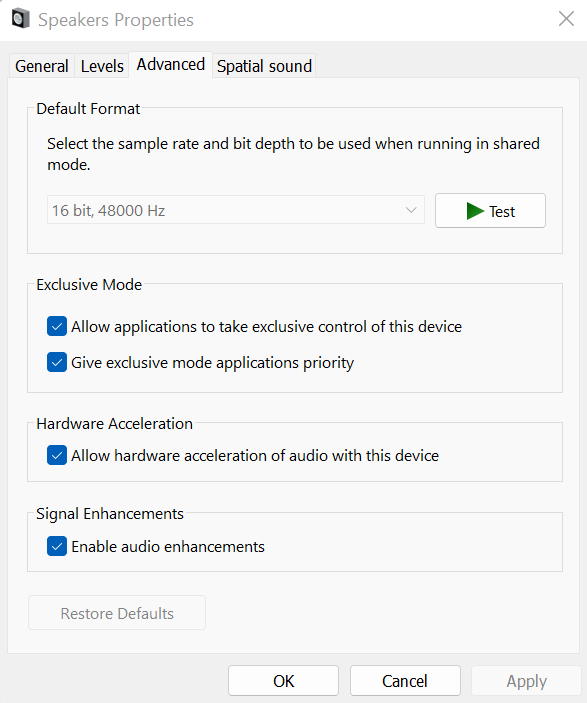 Go back to the Playback tab and select Configure.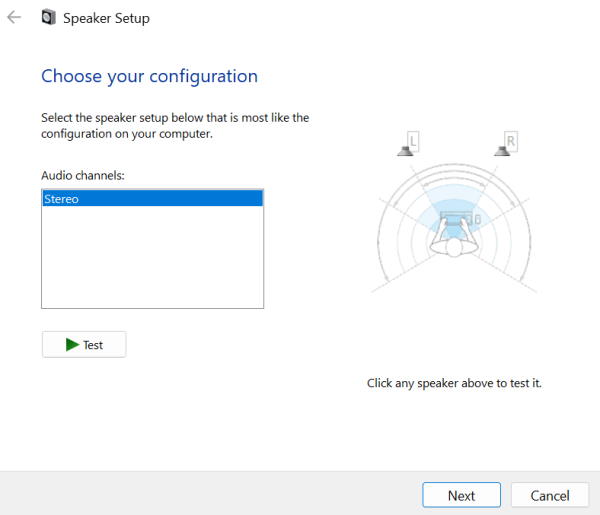 Select Stereo from the drop-down menu and click next to wrap up the configuration.
Once you have set the right configuration, OBS should be able to catch the desktop audio comfortably. However, even after this, you are still having the audio issues, then it might be because of other causes. Perhaps you should move to our next fix to find your answer.
Method 3: Turn off Audio Monitoring
By default, the audio monitoring is set to enable in OBS Studio. However, turning it off has been observed to have eliminated the audio issues with OBS for many users. The steps to turn off audio monitoring are as follows:
Launch OBS Studio on your computer.
Go to Settings and select Audio.
Now, under the Advanced section, change the Monitoring Device to something other than your headset.
Save changes and this shall resolve the issue with the OBS Studio.
Method 4: Update Audio Drivers
Last but not least, drivers most of the time come out to be the root of the problems. And if in your case, none of the above solutions does the fix, it might be a fault of your audio driver. If you are using an outdated driver, there might be certain incompatibility issues with your headset or speaker which is causing this problem. Therefore, updating the audio drivers seems like the best option in this situation.
Go to the Start menu and search for Device Manager.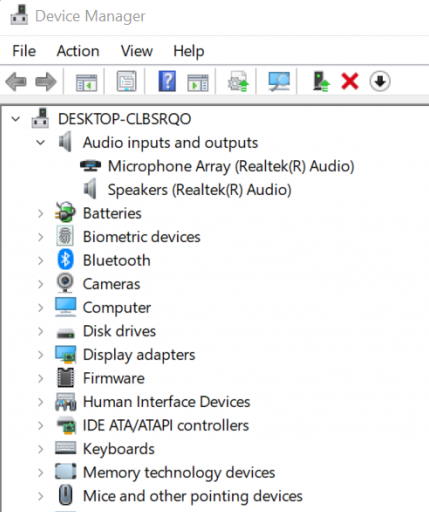 Now, double click on Audio inputs and outputs.
Right-click on the headset or speaker based on the device you are using.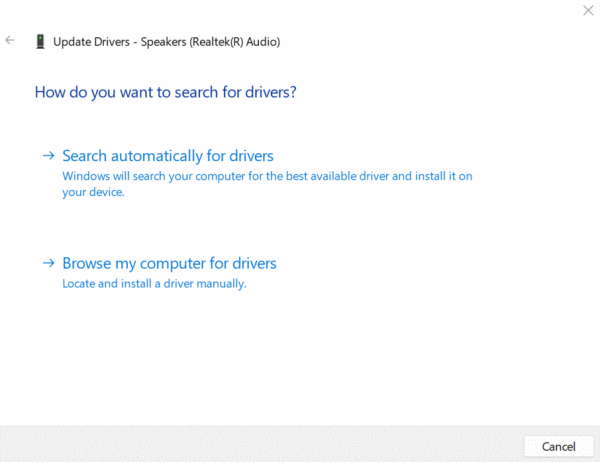 Click on Search Automatically for Drivers.
Conclusion
Audio problems with OBS Studio have been a very frequent problem lately. However, having these tricks on your hand, you might most probably find the answer to why OBS is facing such trouble. Since most users have found turning off the audio monitoring as an effective fix, we advise you to start with it. However, if that is not the case with you, go on with the other fixes to see what works for you. Let us know in case you have trouble executing the steps or if you have other suggestions.