If you are a hardcore gamer and usually use OBS to capture your gameplay to upload it on your social media. Then, most probably, you are facing an error these days with it. Well, I have to face the OBS not capturing game error. And trust me! This is very frustrating. However, the past few days were very tough for me as I was not able to capture my game using OBS.
But, finally, after brainstorming with the error, I've found that there are several fixed available that you can use too. So, don't worry if you are also going through the same error as I've explained all the fixes here in this guide. Therefore, now let's get started with our comprehensive guide on how to fix OBS not capturing game issues.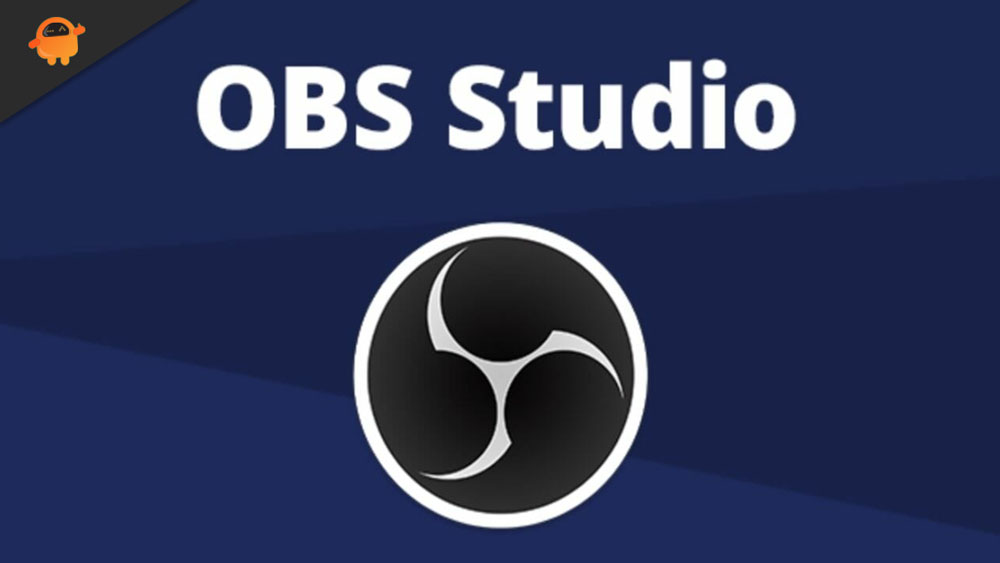 How To Fix if The OBS is Not Capturing Game
There could be different reasons behind this error. Yes, it might be because of outdated software, permission, Antivirus, etc. But, don't worry! The method we mentioned here will indeed help you fixing the OBS not capturing game error. So, now let's directly hover to the steps:
Method 1: Switch OBS's GPU
If you use an Nvidia GPU, you should switch your OBS's GPU to high performance. So, here are the steps that you need to follow to do so:
Firstly, open the Nvidia control panel and go to Manage 3D settings.
Then, shift to the Program Settings and click Add.
After that, hit the browse button and click on the right-click on the OBS.exe.
Now, click on the Open file location to know its path.
After that, select the High-performance NVIDIA processor and hit the Apply button.
Finally, exit from the Nvidia control panel and restart OBS. Then, check if it gets fixed.
Method 2: Run As Administrator
It is another method that you can use to fix the issue. For example, sometimes, due to a lack of permissions to use your Windows PC resources, the OBS screen capturing application start crashing or is unable to capture your screen. So, in that case, running the OBS app using admin privileges might get fixed because many users are there who find this method very useful.
To do so, simply hover to the desktop of your Windows PC and right-click on the OBS.exe icon. Thereafter, select the Run as administrator option from the drop-down menu.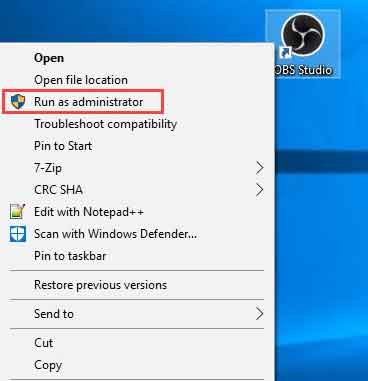 Method 3: Enable the Compatibility Mode
Many players reported that enabling the compatibility mode helps them to fix this particular issue. Therefore, you may also give it a try. So, now follow these steps in order to do so:
Firstly, hover to your desktop and right-click on the OBS.exe.
Thereafter, select the properties option from the drop-down menu.
Now, shift to the Compatibility tab and checkmark the box in front of Run this program in compatibility mode.
Finally, to save the settings, hit the apply button and click the Ok button.
Also Read: Best Cyberpunk 2077 Mods to Play With All Fixes, Tweaks and Fun
Method 4: Use an Alternative to Do a Game Capture
It might be possible that in the recent update, the OBS screen recorder gets some glitches. So, now you have two options. Yes, you have to either wait for developers to roll out updates to fix the issue or shift to any alternative application. There are many alternatives available to the OBS screen capture app, such as Windows Game Capture, Snagit, etc. So, you can use any application that you want until the OBS application gets fixed.
So, that's all we have for you on how to fix if the OBS app is not able to capture your game. We hope you find this guide helpful. Meanwhile, if you have any doubts, ask us in the comment section. We will surely help you further.