Void Relics are the quickest way of getting weapons and Warframes in Warframe. This is the primary goal in the game itself as it will make you powerful and superior to everything else. But these Void Relics are not that easy to come by. You need to play specific kinds of missions, even to farm these resources. The particular type of mission we are referring to here is Void Fissures.
Every day we get an updated list of four new Void fissures. You need to complete these missions, and while doing so, you also have to meet specific criteria. What are these criteria and how you go on with these particular missions to get the void relics? That is what we will see here in this guide on Warframe.
How to open Void Relics in Warframe?
Void Fissions are missions that you will find in the top right corner of your Navigator Screen. These missions will have different sorts of difficulty levels based on the Relic that you choose. When you select a Void Fission, you will see a screen that will ask you to decide which Relic you want to open. For each Relic, you will see the list of parts, and once you choose it, it will be equipped for the mission. Now, these Relic parts will differ from common to rare, and depending on the relics that you choose, the difficulty of the mission will be set.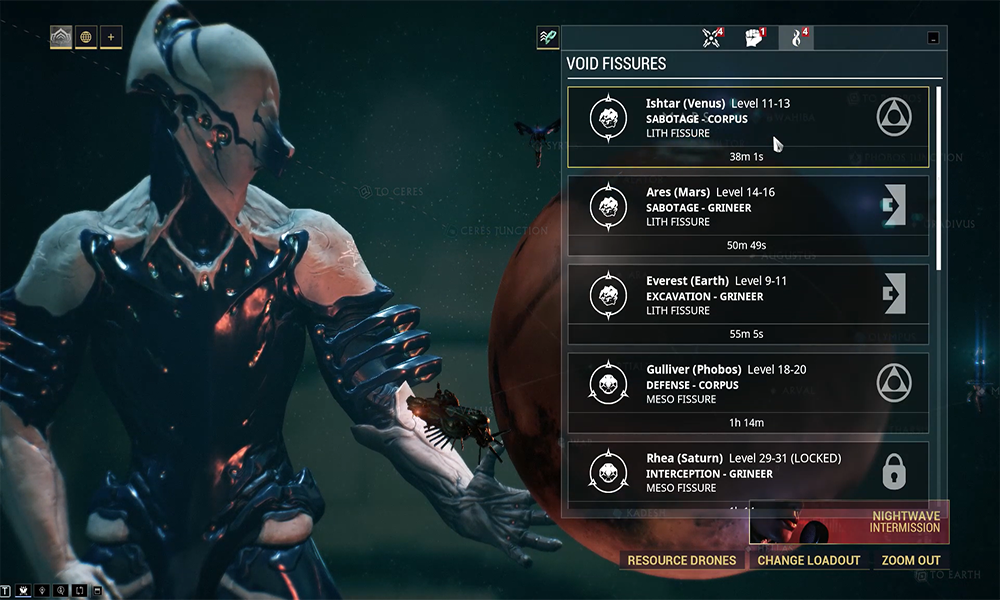 Now if you are wondering which are the parts and relics that you should go for, then you should go for the rare ones. You can increase the chances of rare items dropping from the relics by infusing Void traces to these Relics. The more void traces you fuse, the more will be the tier of the Relic, and more will be the chance for a rare drop.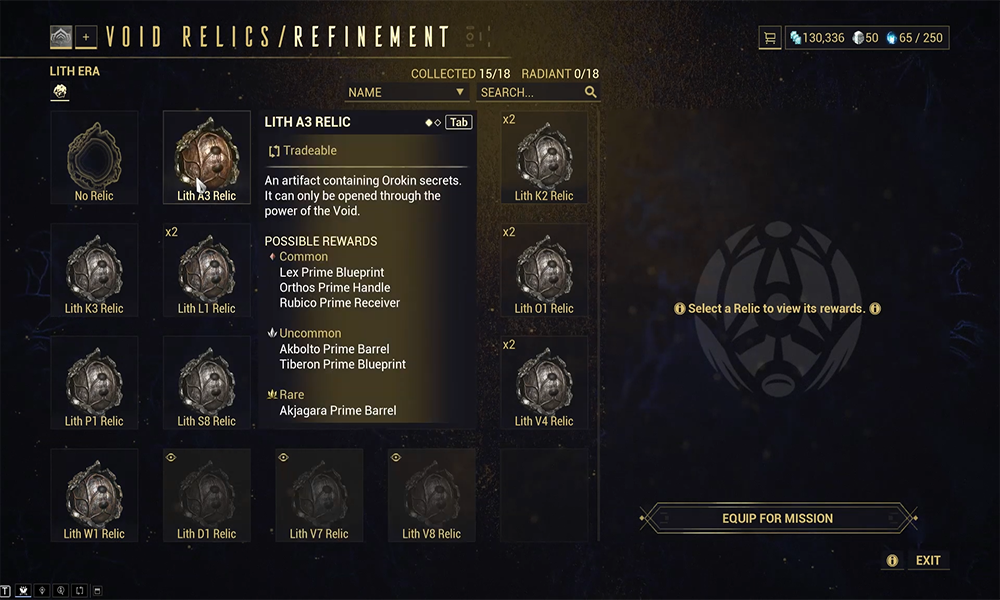 Now when the mission starts, just go through with it just like any other mission and be sure to kill the enemies that have a golden presence around them. Be sure to kill at least 10 of these enemies. This is because killing them will make them drop Reactants and you need 10 Reactants in a mission to open a relic. So collect them all and complete the mission. After the extraction, you will see the contents of all the Void Relics from everyone who were with you in the mission. Just choose the item that you want from this list, and it will be over. All these items will display whether they are common or rare. If you want to collect rare items, then just choose the rare items from the list.
So that is all about how you open can get Void Relics in Warframe. If you have any questions or queries about this guide on Warframe, then comment down below, and we will get back to you. You can find other similar articles on Warframe and other games on our website in the games section. Also, be sure to check out our other articles on iPhone tips and tricks, Android tips and tricks, PC tips and tricks, and much more for more useful information.