Trying to turn your office documents into editable Word file format, but your office software tool giving an error about PDF will not convert to word? Don't worry as some files, most corrupted in nature do not allow conversion of file format. If you want to convert PDF to word without such errors, then you may use the help of several online tools.
If you are running into issues while trying to convert a PDF file into a Word file in MS Word or in Adobe Acrobat. Than are quite a few alternative ways to resolve the issue. You must ensure that you have changed your Word preference while the file conversion window occurs. Also, try to keep the formatting and fonts in order to avoid any issues. However, these simple tips might not enough to get it working, therefore, to resolve the issue, you can use an alternative method.
In this article, we will mention an alternative solution to fix the PDF will not convert to Word issue. The methods mentioned here will be using third-party services. However, if you don't want to do this, you can try reinstalling MS Word/Adobe Acrobat or try to convert the PDF file on another device.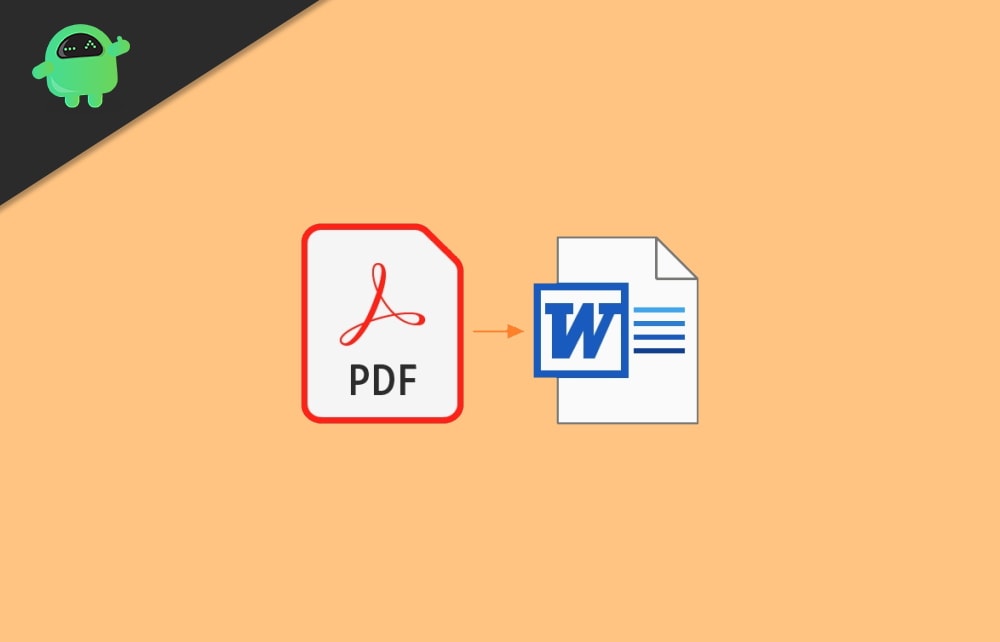 Fix: PDF Will Not Convert to Word
There are numerous reasons on why any PDF will not convert to Word file. In most scenario, it's because of a password-protected file or corrupted file. But if that's not the case then here are two methods by which you can easily convert PDF to the word.
The below methods will help to convert PDF to work files in the non-OCR mode. Means any text data on PDF will not be editable in Word file, as it will be present as an image file. If you want to convert PDF to an editable Word document, then use the premium feature in Microsoft office or WPS office.
Method 1: Use a PDF to Word Converter Site
There are plenty of sites that allow you to convert your PDF file into Word document. You can use that to convert your PDF into Word if you are facing problems while doing it in the Word.
Visit the EasePDF site's homepage. There click on the PDF to Word option.
EasePDF
Now click on the Add File button locate the PDF file and click on the Open button to upload the PDF. Or you can just Drag and Drop the PDF on the Web Page.

Lastly, press on the Convert button and wait for it to complete the process. You will see the Download button click on it to download the converted PDF file.
Method 2: Use Google Docs
If you don't want to use PDF to Word converter sites, then you can use Google Docs. Google Docs is similar to Word application. However, it is a web-based application, means you will have to open it on your browser via URL instead of downloading and installing an application.
Firstly, visit the Google Docs site, and then upload the PDF file in Google Docs.
After you have successfully uploaded the PDF file, open up the PDF file in Google Docs.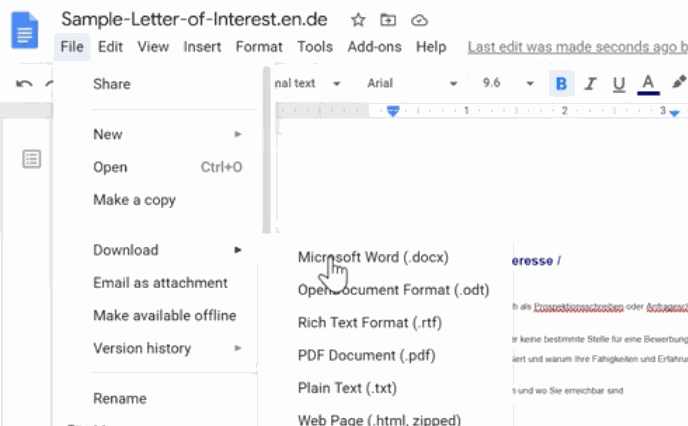 Now simple, click on the File option from the top menu bar, hover your mouse on the Download option and select the Microsoft Word (.docx) option. This will download the converted PDF file on your Desktop.
Conversion of PDF file to word file is only possible when the source file is password or error-free. If the online tools do not help with the conversion, it is most likely that the file is corrupted. In such a scenario, downloading the file again is the best solution.
Conclusion
If the PDF file you own is corrupted or not properly saved, then the PDF will not convert to Word easily or may cause troubles in the converting program. Many office suites such as WPS Office or MS office provides ready to use tools to convert PDF and word files. You may also use the above methods to convert and PDF file to word format.