Philips has a presence in the TV market like no other. Many budget buyers go into shops looking for Philips TVs. And even now, with Philips launching smart TVs, things haven't changed much. Many people advocate a lot for the brand regarding TV, and it is one of the best smart TV manufacturers. But even Philips smart TVs are not free of faults.
Many users have recently reported issues with their remotes. For some reason, their TVs are not responding to the remote, which has puzzled many Philips smart TV users. So here in this article, we will look into everything one can try to fix this issue on their end. Now without any further ado, let's get into the solution list.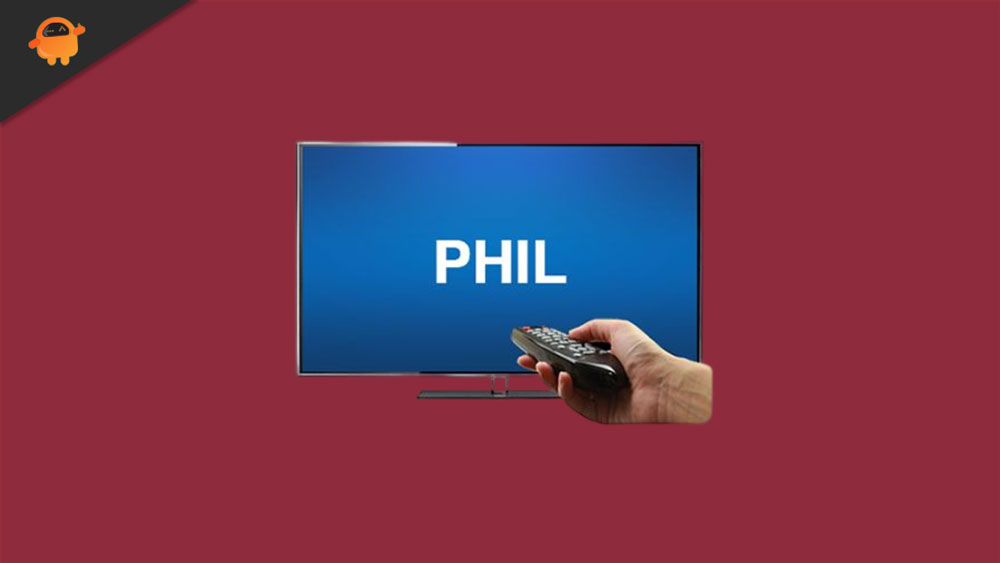 How to fix Philips Smart TV Remote Not Working or Not Responding?
The solutions mentioned here are simple and basic, and you can try all of them one after the other until you find the one that works for you.
Restart the TV:
A restart is one of the general fixes that work for almost every electronic device. So before trying out the other fixes mentioned below, try restarting your TV. Once the restart is complete, try using the remote again. If it is still not working correctly, try the following solutions below.
Check batteries:
The first basic fix that you should try out is checking your batteries. The remote has batteries attached to the rear; if the batteries are drained out or empty, you won't be able to use them. So check your batteries by taking out the rear cover on your remote. Firstly, you can try pulling them out and then placing them again. If it does not make any difference, visit a store near you that sells battery cells. Get the new batteries and replace the older ones you previously had.
Try the next solution if changing the batteries does not solve your problem with the remote.
Check the remote status:
The remote is a hardware device, and if there is any built defect, it will have trouble functioning properly. So you need to check your remote for any possible hardware defect. Maybe the IR sensor at the top is broken, or there is another similar defect. If there is any such issue, you will have to get a replacement for your new remote. That is, you have to purchase a new one.
If you can see no physical defect, move on to the next solution.
Check interference:
When you press the buttons on your remote, the IR sensor at the top will send signals to the receiver on the TV. But if any object obstructs the pathway, you will usually have trouble operating your remote. So check your TV's remote and receiver end for any possible interference, and ensure the path is clear.
If there is no obstruction, but you still have trouble using your remote, try the next solution below.
Repair your remote:
Smart TVs need pairing with their remotes to function. When you are setting up the TV for the first time, you might even see a message on your TV screen asking you to pair your remote. Well, if you have paired your remote to your TV previously, it is time you do it again. Sometimes due to some inconsistencies, the paired devices are compromised.
To pair your remote to your TV,
Place the remote within one meter of your TV.
Press the pair button on your remote, or press and hold the settings button on your remote for 3 seconds.
You will see the pairing process showing up on your TV. Follow the on-screen instruction here to pair the remote to your TV.
Now check if the remote is working well or not. If it is still not functioning correctly, try the next solution mentioned below.
Buy a new remote:
After trying out all these solutions, if the remote is still not working, you should consider that the problem could also be with the remote's internal board. If that is the case, you have only one option: buy a new one. Purchasing a new remote should not cost you much, and you can find a replacement remote almost anywhere in your vicinity where there is an electrical store.
If the new remote does not respond to or work problem, move on to the final solution mentioned below.
Contact customer support:
If none of the solutions mentioned above worked for you, then it is time you seek some help. Philips has a customer complaint service that takes care of these issues. So give them customer care or email them informing them about your trouble. The customer care from Philips will help you out with your remote problem.
So these are all the solutions to fix Philips Smart TV remote not working or not responding. If you have any questions or queries about this article, comment below, and we will get back to you. Also, check out our other articles on iPhone tips and tricks, Android tips and tricks, PC tips and tricks, and much more for more helpful information.