With iOS 14, Apple introduced many useful features onto iPhones. Well, to name a few, the picture-in-picture mode, widgets, and app library are some. One such feature is the ability to pin conversations in iMessage. So, with this, we could have a good track of messages because you can pin important conversations on top so that, in a pool of new messages, important conversations don't get pushed below.
Although this feature was already available for other messaging services like WhatsApp and telegram, now its available for your iMessage too, since this feature is new to iMessage, this article is going to help you to unlock and utilize the feature.
How to Pin Conversations on Messages App
In iMessage, there are three main ways to pin a conversation to the top. Let's see them one by one.
Method 1: Swipe to pin
This action is familiar. You would normally archive mail in Gmail app by swiping the card to the left. So this action in iMessage will pin the conversation.
Tap on a conversation that you would like to pin.
Slide the conversation to the right, and you'll see a yellow trail as you slide.
Complete the slide, and your conversation will be pinned.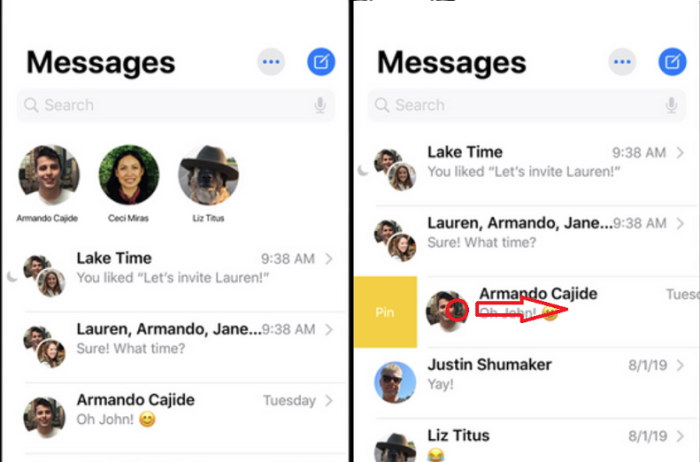 Method 2: Long Press
Long pressing a conversation will open up options for that conversation. So, to pin messages using this method,
On the main screen of iMessage, long press on the conversation you wish to pin.
From the options, tap the Pin "Name" option, where "Name" is the name of the conversation.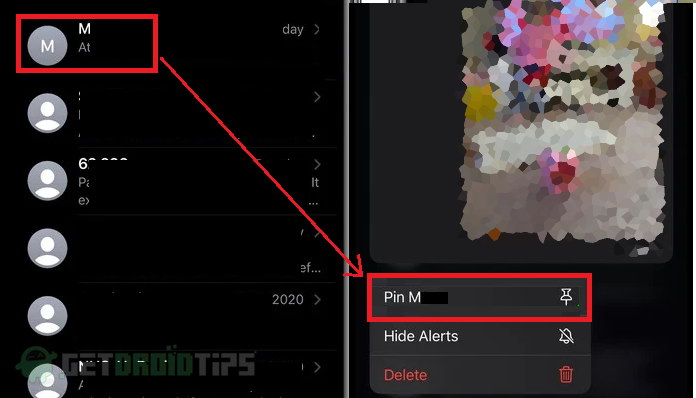 Method 3: Bulk management
This method can help to pin or unpin many conversations quickly. In case you've multiple conversations pinned or want to pin them, follow these steps:
On the main screen of iMessage, tap on "Edit" and select edit pins.
The conversations will have a yellow-colored pin icon next to it.
So, by tapping on the pin-icon, now you can pin the conversations to the top.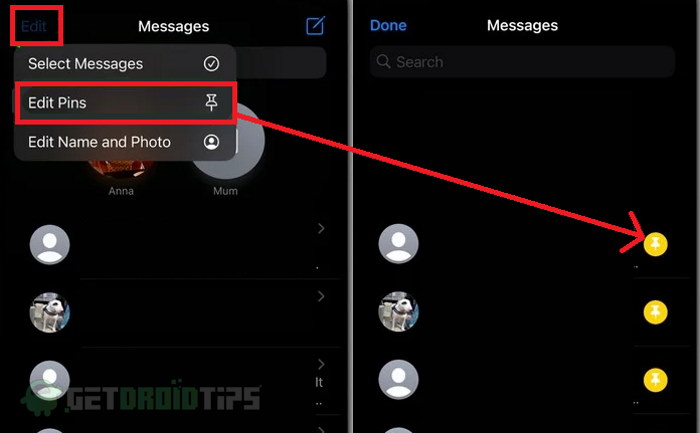 Unpin conversations
So, if you want to unpin a conversation, because it takes up too much space on the top or it's no longer important, it is also easy as pinning. In fact, there are two ways of doing it.
Way 1:
Firstly, tap the edit option, as mentioned in Method 3 above.
Now the pinned conversations at the top of the screen will have grey cloured minus icons.
Finally, tap on the icon, and the pinned conversation will be unpinned instantly.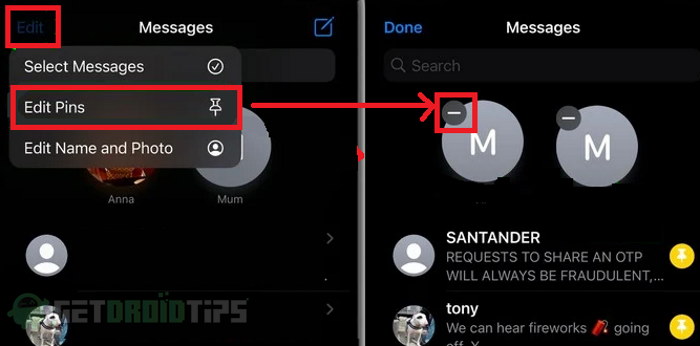 Way 2:
Now, as the pinned conversation is on top of the list, long press on it.
From the options menu, select Unpin "Name".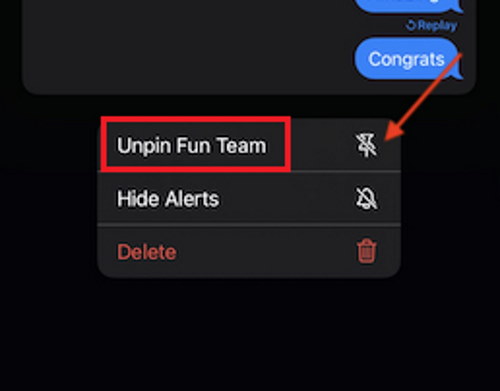 Instantly, the conversation will be unpinned and will be no longer at the top.
Conclusion
So to conclude this article, we can see that pinning and unpinning a conversation on iMessage is easy and quick. But many people don't realize that this feature exists. That's because this is a new feature and will take some time for users to get used to it. But in my case, pinning conversations is a huge deal breaker. After using the iMessage pinning message system, I cannot see myself using iMessage again without this feature.