With the launch of the latest iOS 14, there were quite a few noteworthy features to make a note of. These included the App Library, Home Screen Widgets, Picture in picture, Translate App, improvements to Siri, Car Keys and Car Play, Automatic device switching, Privacy improvements among others. While these are indeed some hefty addition to the OS, there still exits some other small tips and tricks that many users seem trouble in getting acquainted with. One of these is the ability to change your Apple ID profile picture on iPhone and iPad.
If your Apple ID is bereft of any display picture, then now is the perfect time to give it a facelift. Or if it has been ages since you last changed your picture, then again this guide will come in handy. Just keep this in mind. If you change the Apple ID Profile Picture on any of your iPhone or iPad, then all the other devices having that same Apple ID will also witness this change. In order words, the sync will take place across all the devices signed in with the same ID. On that note, here are the required instructions to carry out the aforementioned change.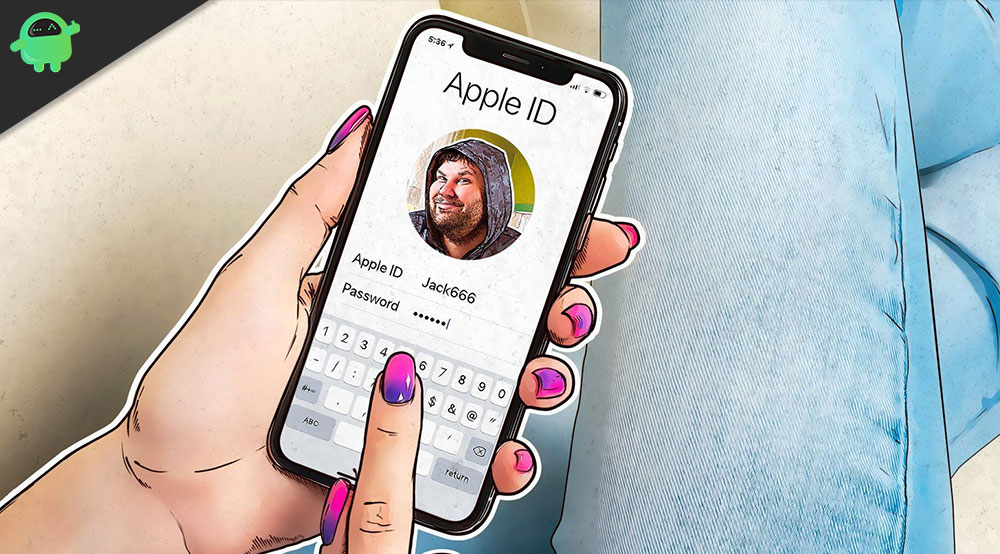 How to Change Your Apple ID Profile Picture on iPhone and iPad
The steps are near about identical for both the iPhone and iPad. In this tutorial, we will list out the steps for the former. However, if you own an iPad, then the below steps will work out as well. Follow along.
Head over to the Settings app on your iPad/iOS.
Tap on your name at the top of the page.

Credits: Apple

Now under the Apple ID page, tap on your existing profile picture situated at the top.
You will then be presented with three options: Take Photos, Choose Photo, and Browse. here is what each of them does:

Take Photos: It will launch the Camera app through which you could click your picture right at that instance itself.
Choose Photo: Select this option and you will be taken to the Photos app from where you could choose the desired image.
Browse: This will launch the file-picker and will give you the option to select the image of your image that you wish to apply as your new profile picture.


Once you have made your decision, select the desired option from the above-three. The image will then be displayed under the Move and Scale window.
Align the circle to the desired portion of the image that you wish to display in your profile.
Once you have scaled it appropriately, hit the Choose option situated at the bottom right.
That is it. These were the steps to change your Apple ID profile picture on iPhone and iPad. if you still have any doubts left, let us know in the comments below. Rounding off, here are some iPhone Tips and Tricks, PC tips and tricks, and Android Tips and Trick that you will find equally useful.