Ninjala is an upcoming free to play an online multiplayer game for Nintendo devices developed and published by GungHo Online Entertainment. The game is set to be released on 27th May 2018, which means not many days are left to get this game on hands. As the dates for launching this game are coming near, we decided to bring up a tutorial guide that will help beginners with the basics. So if you want to play this game and are planning to download it as soon as it is available, then you are in the right place.
Talking about the Ninjala gameplay, as the game is an online multiplayer one, you have to be the last man standing with the highest points in order to win the game. Moreover, you will have to use your skills as a ninja and get control over your gum to defeat your enemies. The game features combat situations with players where you will have to rely only on the gum to defeat them. Also, you get to travel all over the beautiful map, along with upgrading your melee weapons. And at last claim victory. So without wasting a single moment, let's get onto the guide.
Basic Controls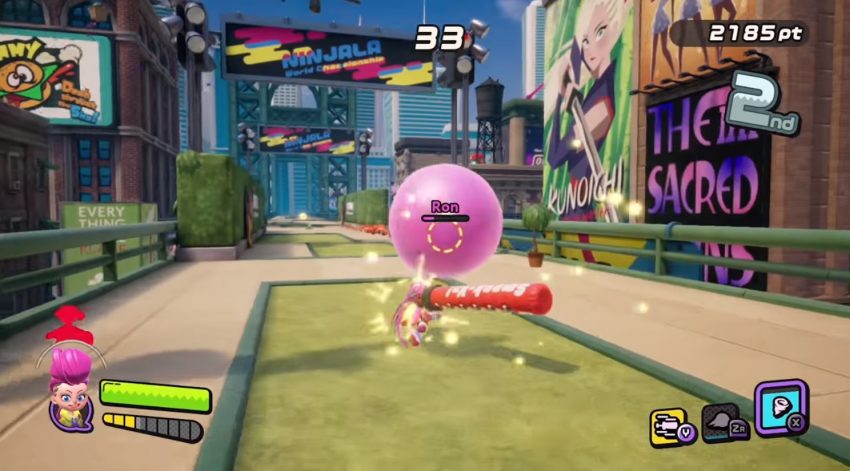 To move around the world map in the game, you will have to use the left-stick control. Then if you find a wall or any obstacle on your way, keep using the left-stick control to run over them. If the location is above the range, use the B-button to perform a jump. Moreover, if you hit the B-button twice, you will do a double jump. Use that according to your convenience and situation.
Combat
When you face an enemy face to face, be it any drone or a player use the ZR-button to attack using your necessary attack skills. Your character will perform melee attacks. Further, click the ZR-button continuously will make a combo attack. You can even attack while climbing a wall.
Firepower
When you are unable to cope using the melee attacks and require some extra firepower, use the ZL-button, and your gum will start to blow. When you blow your bubble, it will blow in front of your player and thus acts as a shield. Now you can use the ZR-button continuously to fire at the enemies. Moreover, the bubble can travel a great distance, so you don't need to be close to your enemies to attack them.
Make Your Melee Weapons Large
Your gum can not only act as a shield; rather, it can also make your melee weapons large. Clicking on the A-button makes the blown button into a weapon, and your melee weapons will become larger, giving you an upper hand over the enemies.
Ultimate Attack
When you have enough Ninjutsu, you will see your entire gauge full. There you will see a lower-right icon glowing, and that means you are ready to go. It will glow yellow in color, signifying that you are prepared to use your most ultimate attack. Click on the X-button to fire the ultimate devastating attack and destroying any enemies caught in that.
Parry and Showdown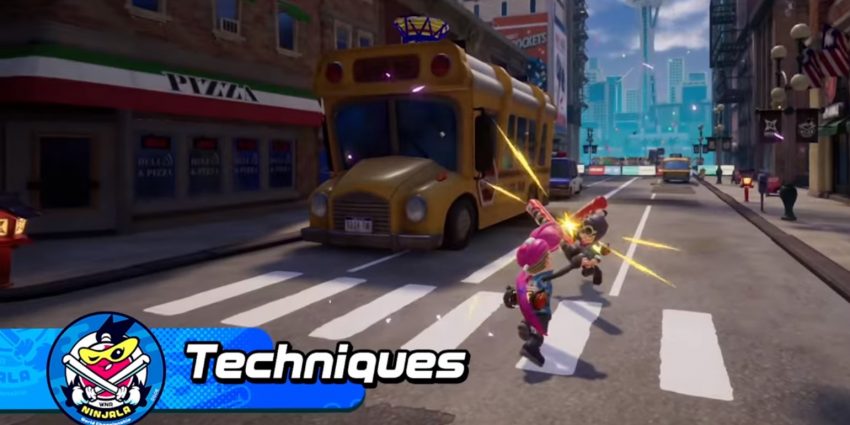 If two characters hit their weapons together at the same time, then it will come up as a Parry. The two weapons clash together, and it will result in a showdown, and there you have to beat the opponent. When you win the showdown, you will score and IPPON. And IPPON is harder to score than landing a KO against an enemy. Moreover, it will give you more points at the end of the match. However, there are more methods to score IPPON beyond this and that you will learn while playing the game.
Drones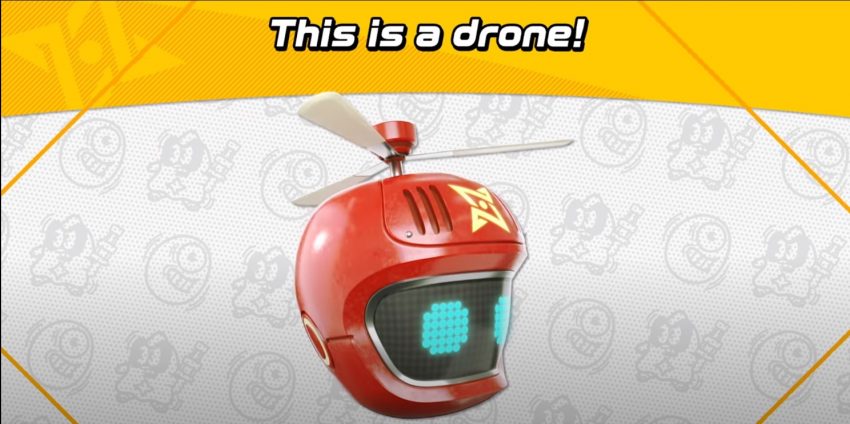 Drones are spread throughout the map in Ninjala. They don't do too much damage but are a great way to increase your S-energy. Your S-energy is the bar under your health, and attacking more and more drones increases that bar. So you have to find the drones to increase your S-energy. If you have more S-energy, your gum will be more strong and make bigger bubbles when you blow. Moreover, if you have nine S-energy bars, then your bubble will be three times larger than you.
How to Win
Now the most important section of this guide. How you win this game is the most common question that comes in all of our minds. To win a Ninjala match, you have to take out opponents and engage with them in fights by performing IPPONs. You can also score IPPONs by binding your opponents with Gum Shoots and Gum Breaks and then KO them. After all this, you will score an IPPON.
You can win the match by walking out with the highest amount of points. So look out for drones to increase your S-energy levels and engaging in Parry and Showdowns will allow you to win a Ninjala Match.
Below the guide, e have attached a video tutorial that will help you summon everything.
Wrap-UP
This was a tutorial guide for the upcoming Nintendo game Ninjala. This guide will help beginners who are willing to play the game when it is launched. We hope this guide helped you. If you have any queries or feedback, feel free to comment down below with your Name and E-mail ID. Likewise, check out our iPhone Tips and Tricks, PC tips and tricks, and Android Tips and Tricks for more such tips and tricks. We urge you to participate in the $150 giveaway by subscribing to our YouTube Channel.