Nowadays, everyone is using the internet. So the demand for cybersecurity is increasing rapidly. People who infect computers come up with a variety of new technics and methods to use in favor of them.
One of the popular types of malicious infection is Azor Ransomware. This technic locks our computer and the Data on it and asks for a ransom amount in order to give access to them again. If you need to remove Azor Ransomware, then you need to follow the below steps.
Ransomware comes with different names like Wannacry, Wannaren, Azor, etc. But they all carry out the same work, that is to seize the computer data and corner the person to get a ransom amount. But all of them work in different ways.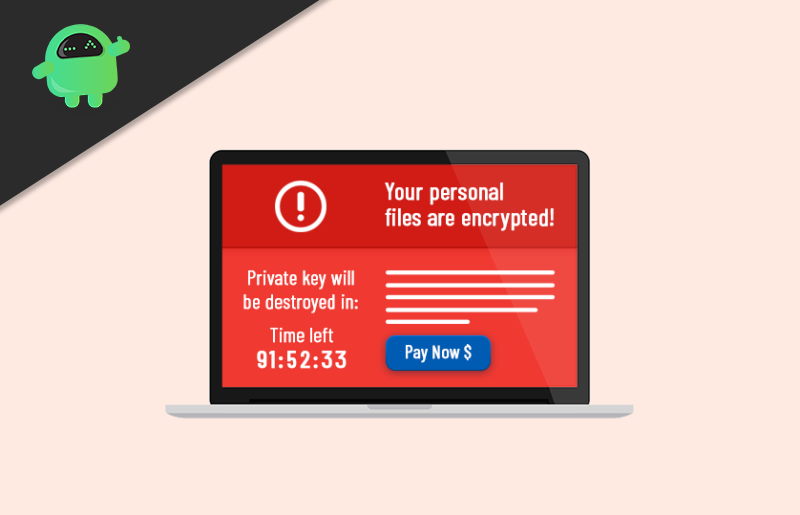 What is Azor ransomware
The Azor ransomware encrypts files on our PC and renames it to the file extension ".azor." For example, the file with name mydocument.docx will me now named to mydocument.docx.azor. Now, these files cannot be opened or decrypted without the encryption code that was used to encrypt it.
Usually, at the end of the list of files in the folder, there will a text file containing contact details for the person behind this. From where you can obtain the decryption code after paying the ransom amount.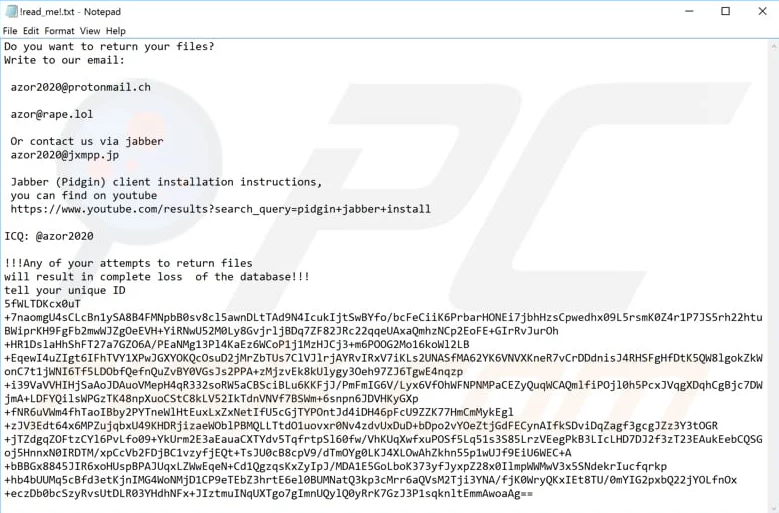 Most of the time, people don't even get the code even after payment; it's mostly a scam. Because of the payment method is only through bitcoins, the untraceable cryptocurrency. The email addresses also will be based on the dark web, again making it impossible to trace. Hence we don't recommend paying Ransom because there is no certainty when it comes to cybercriminals.
How to Remove Azor Ransomware from your PC?
First, we have to remove this malware from the system to avoid further infections and encryption. Any reputable and up to date anti-malware may work fine in this case. But there is no chance of data recovery unless if there are any backups for the data. Follow these steps to remove the virus completely from the system:
Step 1: Start your PC in safe mode
Startin PC in safe mode prevents the malware from blocking any actions. To start the PC in safe mode:
Press the Windows key and R at the same time, which brings up the Run box.
Now type in "MSConfig" and hit enter.
From the tab, Click on boot to open the boot menu tab.
Now select the infected operating system (multiple OS users have to select this option, else there will be only one option).
From the boot options select, safe mode, and then click on Network.
Click on apply, and it will ask for you to restart, restart your PC, you'll enter safe mode with networking capabilities.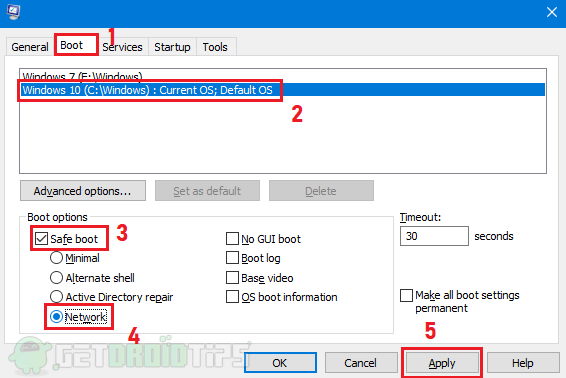 Step 2: Remove the ransomware
Now we have to install the Malwarebytes program,
Go to this link and download Malwarebytes. And install it by double-clicking.
Once the installation is complete, perform a full system scan. This will take hours to complete. So be patient.

Once the scan is complete, you will be notified of the malware found on your system. Now remove them all and restart your PC.
Use MS config as mentioned above and uncheck the "Safe mode options under boot options.
Upon restart, the system will boot back to normal mode. From there you can start working again.
Protect yourself from further attack
So if you are a constant internet user, then it is wise to follow some safety rules in order to prevent such attacks. Here are some tips that we can offer you.
Never visit an untrusted website or download from one. They may contain malware.
Always obtain Softwares from reputed sources like Microsoft Store or the official website for the software.
Do not install or download cracked versions, keygens, or any such kinds. This is the most known way to attack.
Do not fall in traps for fake and free anti-virus Softwares. Use reputed ones like Kaspersky or Malwarebytes (to name a few).
Always keep an eye on the address bar, look for fake website spelling or the security warning (Lock symbol at the beginning of the address bar).
It's wise to take a backup of every important stuff, to restore in case of such attacks.
New windows features against Ransomware
If you are using the latest version of windows (minimum, 1904), there is an option called controlled folder access. This feature protects the added folders from an attack like ransomware. This works by preventing unauthorized access over certain folders.
There is a dedicated ransomware protection option under the windows security app. By setting it up, you can constantly back up important data onto Onedrive, to protect in case of Ransomware attacks.
Conclusion
The threat of cyber attacks such as Azor ransomware is increasing day by day, and thousands of people are affecting. If you anyhow got this virus, then you can remove Azor ransomware by following the above guide.
So in a world full of cybercriminals, the safety of our data falls into our own hands. So be careful about what you do with the internet. If you hesitate to pay for the legitimate software, the outcome may result in serious financial loss.