Doom Eternal's first update, which was released on the 15th of May, 2020, introduces various new features to the game. These features include the addition of Empowered Demons, a new Precious Metal Event, as well as a series of quality of life and anti-cheat improvements with its Denuvo Anti-Cheat Software.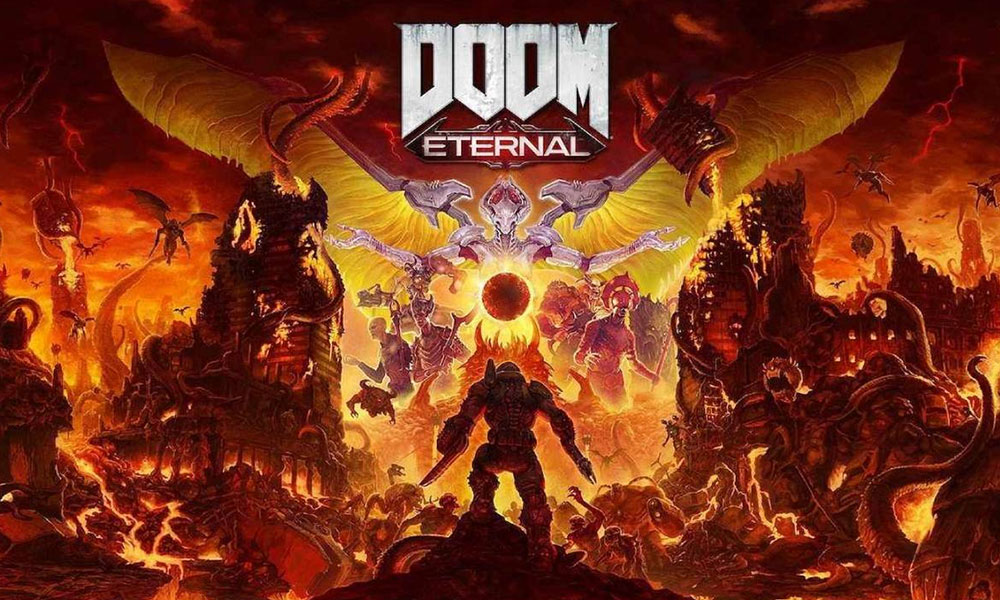 The anti-cheat software is required to play the online multiplayer Battle Mode on PC; console players do not have to worry about it as it was only applied on the PC version. It uses a Kernel-mode driver which starts when the game is launched and stops immediately the game stops as well. According to the developers of the game,
"Unlike other anti-cheat solutions, our Anti-Cheat solution does not take screenshots, scan your file system, or stream shellcode from the internet. We collect information on how the OS interacts with the game and send the information to Amazon-hosted servers for cheat detection."
The Anti-cheat has however caused a lot of displeasure and complaints among users mainly because the kernel-mode driver which it uses gives it access to the Operating System, putting the system at a security risk through the driver, which could be exploited.
Also, with the arrival of the Denuvo update, some players have reported a 30% performance drops, some players have also reported that their Windows keeps on crashing, and some have reported that playing on Linux via Proton does not work any longer. All these have made a lot of players desire the removal of the system from their game, so I'll be showing you how to remove the Denuvo Anti-Cheat Software for Doom Eternal in this article.
Remove Doom Eternal Denuvo Anti-Cheat
Before showing you how to remove the anti-cheat, you should know that the removal would lead to you not being able to play the game in multiplayer mode anymore, or could be even worse; you might not be able to play the game at all because the anti-cheat system is heavily integrated. If you, however, do not mind this and still want the anti-cheat removed, the following simple steps will help you on how to do so:
Open the Windows Control Panel
Go to Programs and Features
Locate the Denuvo Anti-cheat and uninstall it.
That's all you need to do to uninstall the anti-cheat, and if you want to confirm if it was successfully uninstalled, go through the first two steps again, and if you can't find it on the list, then you are good to go.
Also, you should note that if you uninstall the Doom Eternal game itself from your PC, the anti-cheat will be uninstalled as well, except you purchased your game through the Bethsada.net launcher. And if you did, you would have to go through the aforementioned steps to uninstall the anti-cheat on your PC.