Do you like to play Resident Evil Village? If yes, then are you also suffering from the Resident Evil Village shuttering and lagging issues on PC? Let us know in the comment section.
Resident Evil Village blends the elements from Resident Evil VII and Resident Evil 4 altogether. This blend has done a superbly great job of making the storyline of the village so engaging. However, it is so interesting to walk around the game's map looking for treasures, surviving Lycan attacks, seeing characters come and go, enemies falling and dying almost never-ending in reverting mystery.
But, as a newly launched game, there are a lot of errors that can't be ignored. Recently, many users are bumped into lagging, stuttering, crashing, freezing issues, and unable to access the REV on their PC. So, if you are also getting the stuttering and lagging issue, then follow this guide till the end.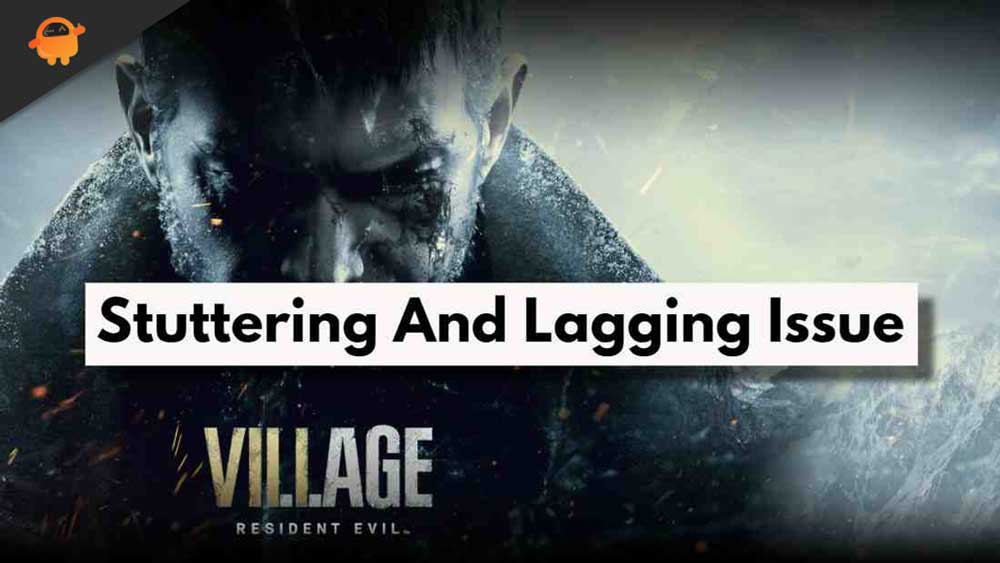 How to Fix Resident Evil Village Stuttering and Lagging on PC
There could be many reasons behind this, such as low spec PC, overclocking, outdated graphics drivers, some random bugs, etc. Meanwhile, the main culprit behind this is still unknown. Well, no need to worry about this! We have solutions to fix the Village lag issues on the PC.
Fix: Resident Evil Village Not Launching
Minimum System Requirements For REV
OS: Windows 10 (64 bit)
Processor: AMD Ryzen 3 1200 / Intel Core i5-7500
Memory: 8 GB RAM
Graphics: AMD Radeon RX 560 with 4GB VRAM / NVIDIA GeForce GTX 1050 Ti with 4GB VRAM
DirectX: Version 12
Recommended System Requirements For REV
OS: Windows 10 (64 bit)
Processor: AMD Ryzen 5 3600 / Intel Core i7 8700
Memory: 16 GB RAM
Graphics: AMD Radeon RX 5700 / NVIDIA GeForce GTX 1070
DirectX: Version 12
These are the PC requirements for Resident Evil Village. Now, you can compare your PC with these specs and verify if your PC is capable enough to run the game or not. If your PC meets all the required specs as mentioned above, follow the complex troubleshooting steps given below:
Fix 1: Restart Your Device
Restarting your device wipes not only your system software's current state but also fixes the bugs. When you restart your device, your device starts working with a fresh new start. Well, I'm not here to illustrate why rebooting your device necessary.
But, ultimately, you have to reboot your device if you want to get rid of stuttering and lagging while gaming. Many users are there reported that just after restarting the device, the stuttering and lagging issue is gone away but for a temporary period.
Fix 2: Update Your Network Driver
A network driver is one of the fundamental components of your computer that helps our system to function correctly. So, if our network adapter drivers are not up-to-date, how can we expect that our PC performs well without any issue?
Sometimes, our system may not perform well to run the game and results due to several network issues in lagging, stuttering, etc. However, the wrong or outdated network adapter driver needed to be fixed. So, we should regularly update our drivers to avoid this kind of issue.
Note: Keep in mind that you have to restart your PC after updating the network adapter.
Fix 3: Change Your DNS Settings
To fix the stuttering and lagging issue from Resident Evil Village, you can switch to Google public DNS to see if it helps to fix the problem. Follow the steps to change your Google DNS settings:
Using your keyboard, press and hold the Windows logo key + R altogether. Then, type the following and hit enter key: control.exe /name Microsoft.NetworkAndSharingCenter.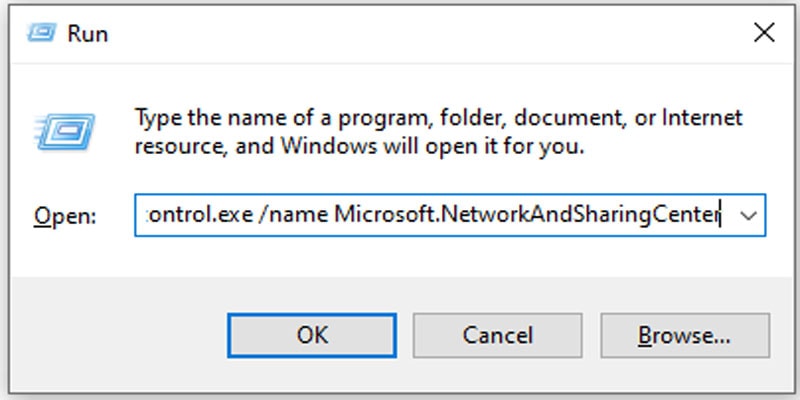 Now, a window will appear. You need to select the Change adapter settings.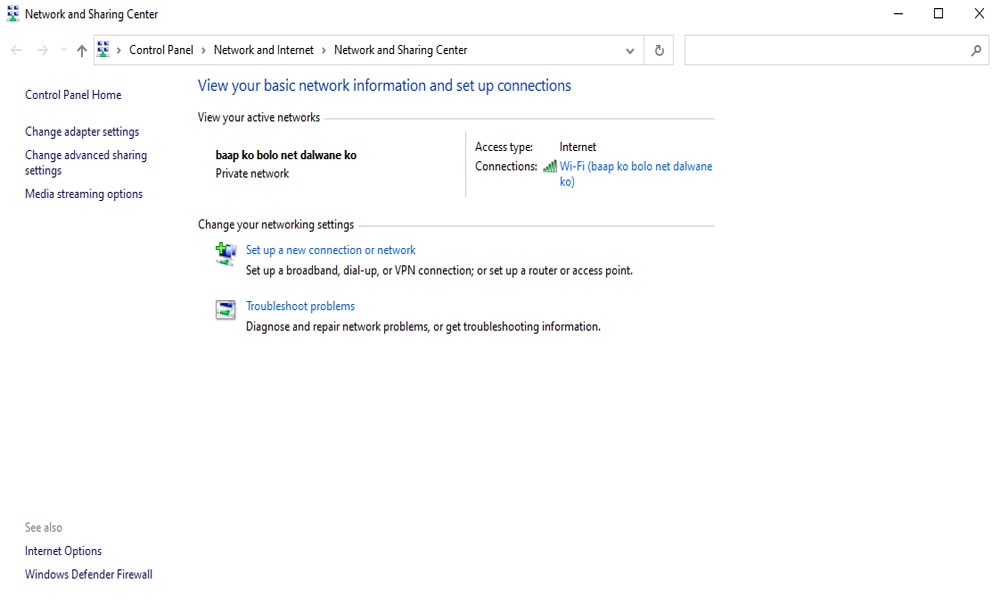 After that, select properties from the drop-down menu that pop-ups when you right-click on your network adapter.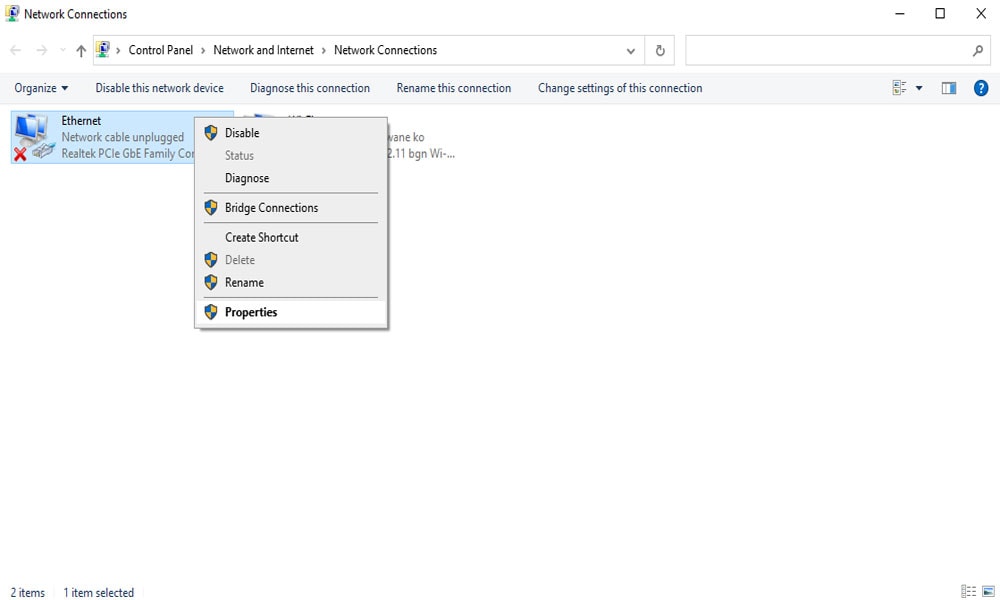 select Internet Protocol Version 4 (TCP/IPv4)
Click on Properties.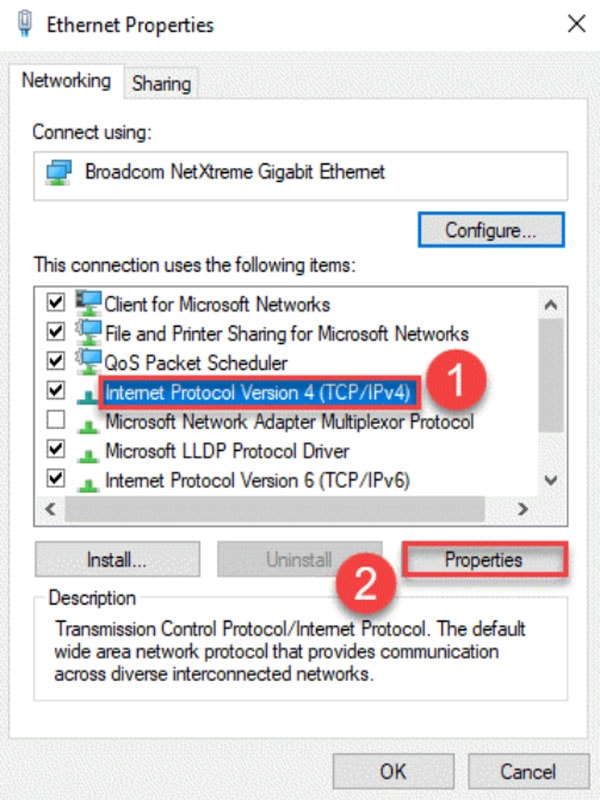 Select the second option that mentioned Use the following DNS server addresses. Now, for preferred network DNS, type:

8.8.8.8

Then, for the Alternate DNS server, type:

8.8.4.4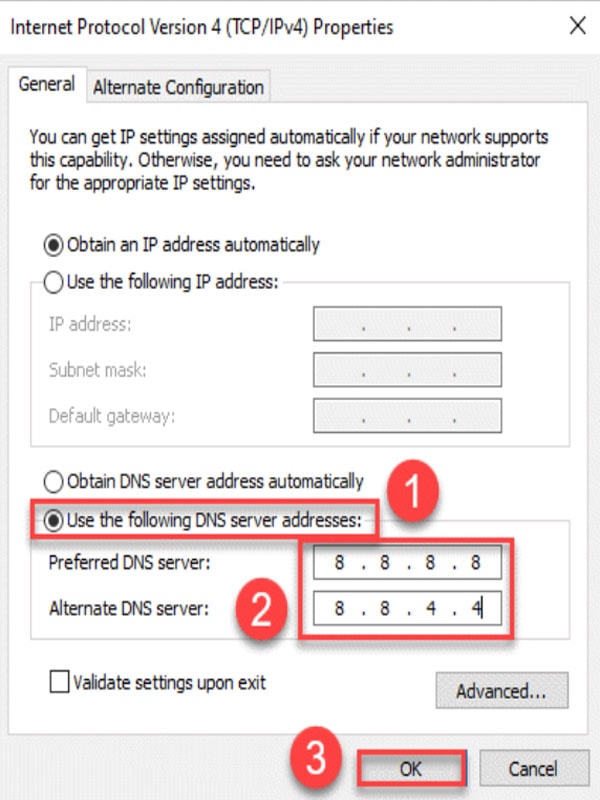 Now, hit the OK to save the changes that you've made and close the window.
That's it. Now, you've changed your DNS settings, launch the game and see if the Resident Evil Village lag issues on PC gets resolved or not.
Fix 4: Restart Network Devices
It is possible that you faced the stuttering and lagging issue due to a poor network connection. So, it is better to restart your network device or power cycle your network device such as modem, router, etc. In the meantime, if you don't know how to power cycle your router, follow the steps given below:
First, simply unplug your device's cable from the power socket.
Wait for 30 to 60 seconds.
Then, plug the device again into the power socket.
Now, wait until the internet light is started blinking up.
That's it. Now, reconnect your playing device to the network and launch the game to check if the issue gets resolved or not.
Fix: Resident Evil Village FPS Drops on PC
Fix 5: Close Bandwidth-Hogging Programs
Another way to boost your network connection to fix the Resident Evil Village lag issues on PC is by closing down the unused application. You have to close all the bandwidth-hogging programs that slow down your internet speed; however, disabling all startup processes will help you fix the issues on PC. Follow the steps given below to close bandwidth-hogging programs on your PC:
Using your keyboard, press and hold the Windows key. Then, simultaneously press Ctrl, Shift, and Esc buttons to open the Task Manager.
Shift to the Startup tab right-clicks on each program that you want to close, and click Disable.
Restart the PC run the REV using the Steam client and check if the lag issues disappear.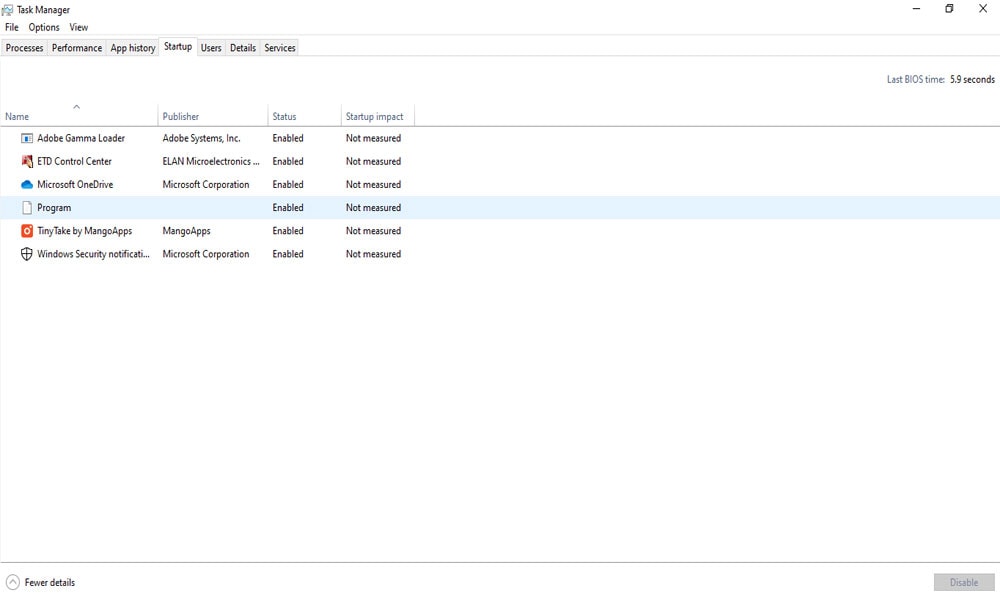 Fix 6: Run The Game Using Admin Rights
This could be the best option that we have for you, most of the time the application that we are trying to run doesn't have the required permission to use our system's resources; however, in that case, running that application using the admin privileges will be the right choice. So, let's take a look at how you will do it:
First of all, go to the desktop right-click on the .exe file of REV, and hit the properties option.
After that, switch to the compatibility tab and checkmark the box beside the Run the Program as administrator.
Fix 7: Check For Update
There are chances that your game might have some pending updates. So, it is very important to keep your game up to date. Therefore, we suggest you check if there is any update available for your game and install it. Then, check again if the stuttering and lagging issue get resolved or not.
Fix 8: Lower Down The In-Game Graphics
If you have a much older PC with minimum specs and still playing the game using high in-game graphics, then this might be the reason behind this problem. So, simply run the game and go to setting, then tweak some changes in the in-game graphic settings. We suggest you to bring the settings to minimum and then check again if the issue get fixed or not.
Conclusion
Overall a fantastic game. Over 95% of the Google users liked the plot of the game. However, the only flaw is that due to various errors and bugs, users aren't able to dig into the game and defeat enemies.
That's the end of how to fix the Resident Evil Village stuttering or lagging issues on PC. Hopefully, we assume that this guide helped you. Furthermore, if you have any questions in your mind related to this error, use our comment section. There is always a place for our readers. However, for more info visit our website Getdroidtips.com