WhatsApp is a widely-used and essential instant messaging service for many people. As a result, it plays a crucial role in exchanging important messages or documents. However, there are instances when we might accidentally delete essential messages and later wish to recover them. In such cases, you can retrieve those messages via Google Drive backup, provided you have enabled the online backup option in WhatsApp. If not, you might encounter difficulties.
Occasionally, we delete messages to free up storage space, and inadvertently, we may also remove vital information or messages. If you have lost crucial messages on WhatsApp, don't worry. WhatsApp maintains a local backup of your messages, which you can restore later. In this guide, we'll show you how to restore WhatsApp messages using the local backup. The great news is that this method works even if you have disabled the online Google Drive backup option.
What Is WhatsApp Backup?
WhatsApp has become one of the most popular messaging apps in India. We have a lot of useful WhatsApp messages and attachments on our phone. What will happen if you delete any vital message by mistake? It gives up goosebumps if any important business message or attachments gets deleted. So, WhatsApp has an essential function called backup, which keeps the record of your messages updated regularly.
WhatsApp has limited space, so it is quite challenging to keep backup there, but recently it announced that the data which is stored n the google drive would not be counted in this space. Hang on; there is another problem in this. WhatsApp backup data is not encrypted on the google drive. So, it not a good option for people who prefer privacy. Don't worry; we have many other options to restore WhatsApp messages without google drive.
How to restore WhatsApp backup on Android?
Google Drive is the most popular way to restore the backup, but here we will discuss how to restore WhatsApp messages without using google drive. Several other ways to do that involve restoring the backup stored in your local memory or via file explorer. These backups are not stored on the cloud. They are safe on your phone and protected by your device's security system. Here are the different ways to restore WhatsApp backup without using google drive:
Restore Via Local Backup
You will not be familiar with the thing that WhatsApp, by default, creates its backup every day at 2 A.M. It depends on the model of the phone, whether it is in external or internal memory. If you accidentally delete any vital message here are the steps to restore the backup:
First of all, uninstall WhatsApp and reinstall it on your Android device.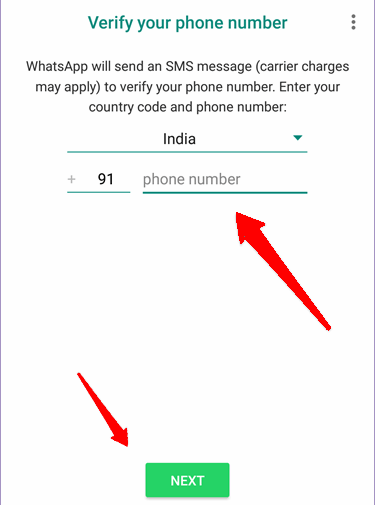 Complete the number verification process.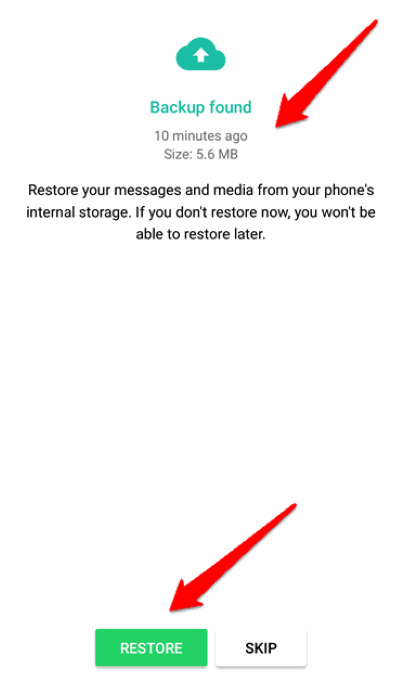 After the verification process, it will show you local backup. Click on the "Restore" button.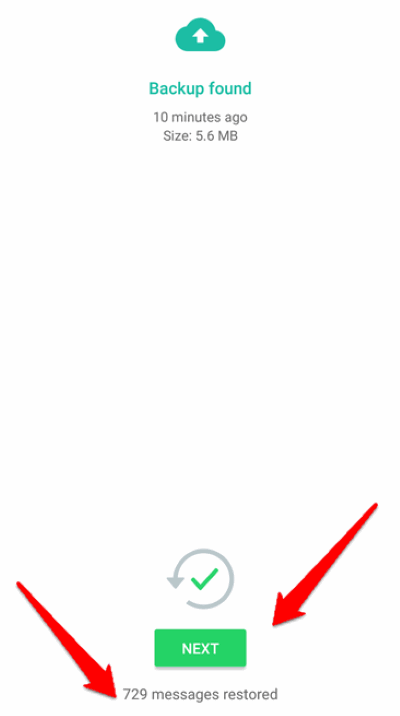 It will look for all available offline backups. You can choose one and click "Next" button. After your permission, WhatsApp will start restoring the messages. It might take 5-10 minutes, so its a good time to grab a coffee or apple juice.
Restore Via File Explorer
There is another way to restore the backup without using google drive. The method mentioned above will restore the recent data, but if you want to restore the different versions of the backup File explorer is the best option. The steps are as follows:
Download ES File explorer from Playstore.
[googleplay url="https://play.google.com/store/apps/details?id=com.File.Manager.Filemanager&hl=en"]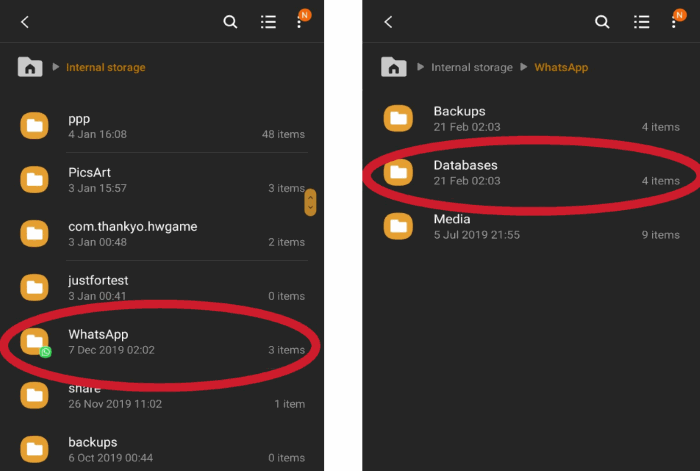 Look for the WhatsApp backup in the internal or external memory named folder: /WhatsApp/databases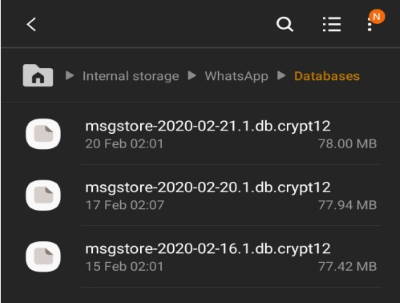 If not found, search for msgstore. You will find the files in the following format: msgstore-YYYY-MM-DD.1.db.crypt12.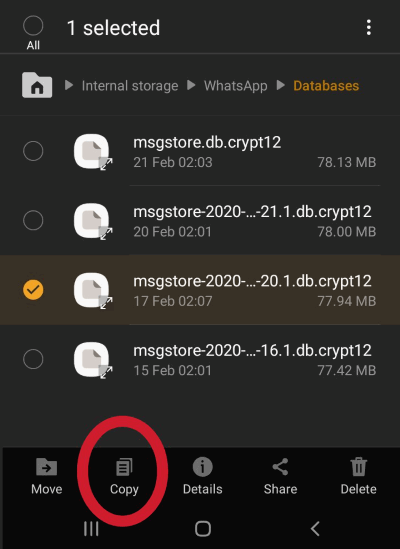 Choose the backup file you want to restore. And make a copy of this data before restoring.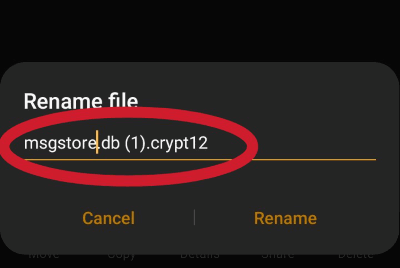 Rename the backup file. Remove the date section from the file name to make it look like a recent file (msgstore.db.crypt12).
Now, repeat the process you did last time that is reinstalling the WhatsApp. WhatsApp will find the data and will restore it automatically.
How To Restore WhatsApp Backup On iOS?
If you are an iPhone user, you cannot use google drive to store the backup. The backup is stored on iCloud. Using the iPhone can be a little tricky for the new users. You can restore the WhatsApp data via both iPhone and clouds. You don.t need to worry about privacy as Apple is known for security.
Using iPhone
You can directly restore the data using your iPhone as it also keeps the backup of the files on the local storage. The files are updated daily, so you will get all the recent backups.
First of all, uninstall WhatsApp and reinstall it on your iPhone.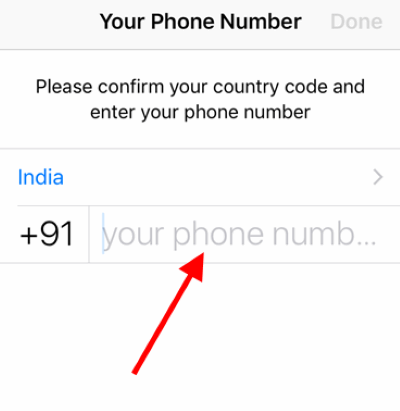 Complete the number verification process.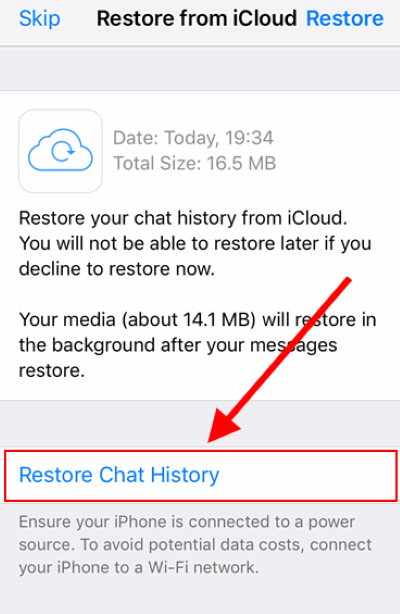 After the verification process, it will show you a local backup. Click on the "Restore Chat History" button. It will look for any available local chat backup and will restore all the messages.
Using iTunes
If you keep a backup of your files on iTunes, you don't need to worry. iTunes not only keeps the backup of a single app but the whole iPhone. Here are the steps to restore your data from iTunes:
Launch iTunes on your PC and connect your iPhone to your laptop using an iPhone cable.
Note: It might ask you to unlock your iPhone, Simple click on yes to start the process.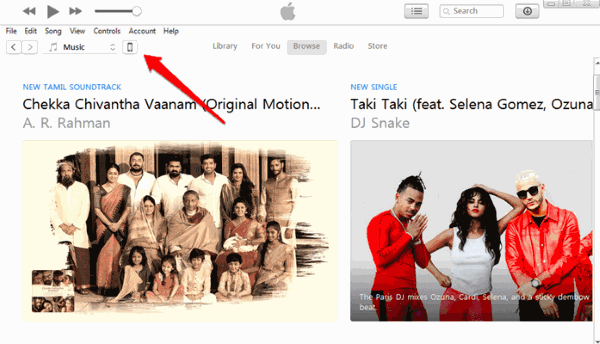 Click on the device icon on the left upper side of the screen.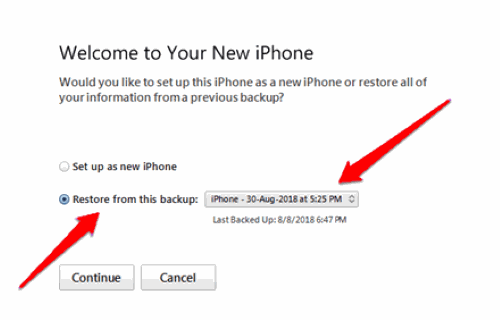 Click on restore the data option from the drop-down menu. Choose the most recent date possible.
Note: If you restore from a local backup point, it will erase all the data such as images, folders, documents, pictures, videos, etc. after that timestamp. So take a quick backup of your iPhone data before proceeding further.
Conclusion
I hope that now you have recovered your lost message via the offline restore method. But you must keep one thing in mind that recovery of old messages via offline method might result in not getting new messages for a short period of time. In this happen to you, simply restart your device, and WhatsApp will start working again normally. In case you don't have to go through such a complicated process of recovering WhatsApp messages. We suggest you enable the google drive backup feature available in WhatsApp itself. Also, if you have confusion in any steps mentioned above, then let us know in the comment box. We will be happy to help you out.