Updated on May 02, 2018: Do you want to know the list of Samsung devices that are eligible for an update to android 8.0 Oreo? If yes, then you are at the right place. Here we are going to provide you a guide on the Samsung Devices Updating to Android 8.0 Oreo.
Samsung is one of those names which come to everyone's mind when we talk about smartphone brands. And yes, Samsung is eligible for an Oreo update! The best thing about Samsung devices is that every year they come up with something different and new in looks and features in their smartphones. So in this guide, we present you with a list of Samsung Devices Updating to Android 8.0 Oreo.
But before that, let's look into some of the new features of Android 8.0 Oreo.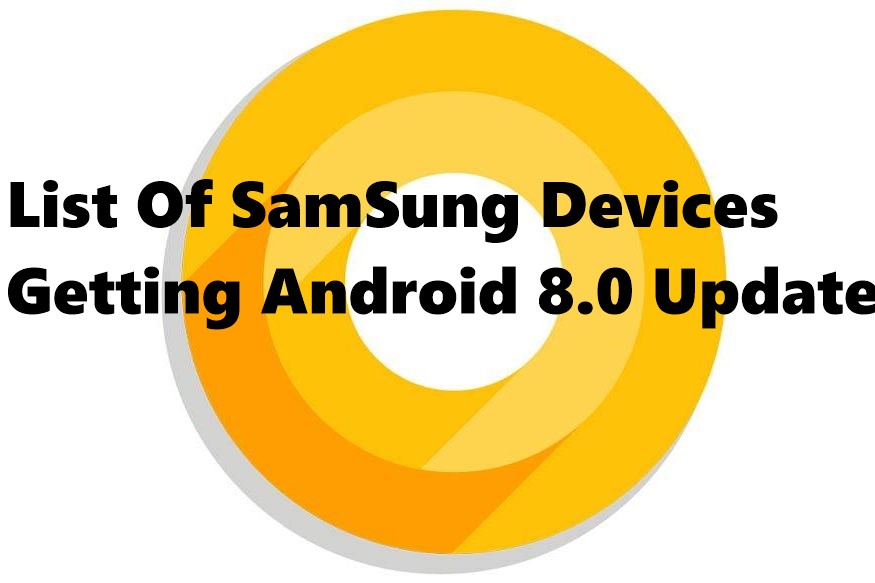 New features for Android Oreo:
Notifications Channels

– This feature provides the ability to group notifications from numerous apps into one channel. This means you can group notifications for certain apps together and make it easier for the management of notifications. This is overall a nice addition to what Google started with Android Nougat.

Picture In A Picture

– Videos will switch to smaller, minimized versions when you navigate to other apps. This feature is similar to what a YouTube video does in the YouTube mobile app when you drag it to the corner.

Multi-Display Support

– This feature would provide you with the ability to launch an activity, say, Chrome, on a remote display like your HDTV or PC display. The potential applications for this feature are endless.

Keyboard Navigation

– This feature would bring to you the ability to use keys to navigate apps.

Background Limits

– This feature will let you set a limit to what an app can do while it's operating in the background. You can use this to conserve power and in turn get more battery life.

New Wi-Fi Features

– This new Android version would Include more Wi-Fi features like Neighborhood Aware Networking (NAN), which makes it easy for devices to connect with one another without an internet access point or internet access at all.

Better Icons

– Google has made icons in Android O to be adaptive. This means that they will take different shapes depending on the system they're used on. This is a cool feature, isn't it?
List of Samsung Devices Updating to Android 8.0 Oreo:
Samsung Galaxy S7 / S7 Edge Android 8.0 Oreo Update
The Galaxy S7 and S7 Edge are the two flagship devices of Samsung. And being flagship devices, both the smartphones are in the list of Samsung smartphones eligible for an Android 8.0 Oreo update.
Samsung Galaxy Note 7 Android 8.0 Oreo Update
Even though the Samsung Galaxy Note 7 has been discontinued, there are still people who have been using the Galaxy Note 7. Being the latest Note Device from Samsung and also the most powerful Samsung device, there's a big chance that Samsung Galaxy Note 7 will get an Oreo update.
Samsung galaxy S6 and S6 Edge Android 8.0 oreo Update
The Samsung Galaxy S6 and Galaxy S6 Edge are one of the most successful devices ever launched by Samsung and recently Samsung announced an Android Nougat update for these two devices. Now after the Nougat update, Samsung has droped the Galaxy S6 and S6 Edge from the list to get Android Oreo update. We still need confirmation on this.
Here's a complete list of the devices that are getting an Oreo update:
Is your Samsung device is in the list of Samsung Devices Updating to Android 8.0 Oreo? Let us know!