Updated on March 07, 2023: Samsung has recently rolled out the One UI 5.1 update for its S22 series, which is based on the latest Android 13 operating system. This update comes packed with a host of new features and improvements, such as enhanced privacy and security features, improved performance, and a revamped user interface. With One UI 5.1, Samsung has once again demonstrated its commitment to providing users with the latest technology and ensuring they have the best possible experience on their devices.
Samsung Galaxy S22 is one of the most popular flagship smartphones released earlier this year. The lineup includes Galaxy S22, Galaxy S22 Plus, and Galaxy S22 Ultra. The devices came with Android 12 OS with One UI 4.1 skin at the top. Of course, the device will receive the Android 13 update. However, the stable rollout may take a couple of weeks or months as the companies are currently testing the Android 13 build on some of their premium phones. Can't hold yourself till the stable rollout? There are ways to install Android 13 (One UI 5.0) on your Samsung Galaxy S22 and S22 Plus, right now, which we'll be talking about in this post.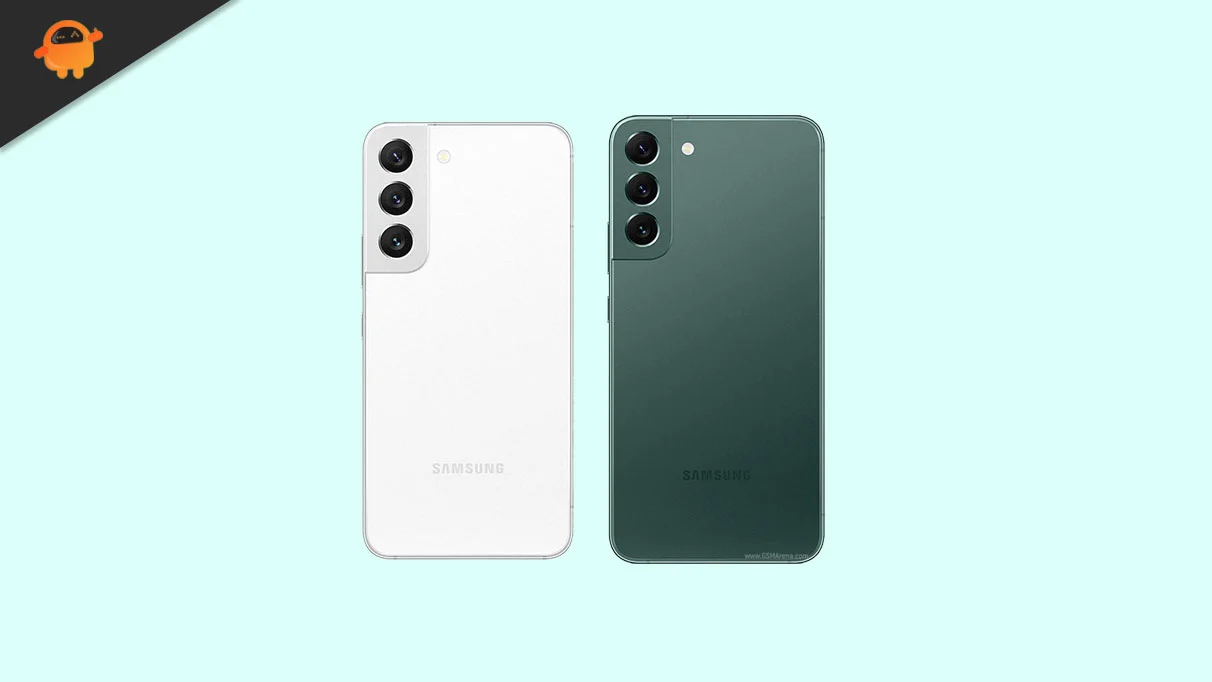 What's On One UI 5.1?
The latest One UI 5.1 update, which is based on the Android 13 operating system, brings several new features and improvements to Samsung devices. One of the major updates is the enhancement of the Samsung Gallery app with support for EXIF files, allowing users to access more information about their photos. Additionally, the photo viewer has also been updated with a shadow and reflection remover feature, making it easier for users to edit their photos.
Furthermore, the Weather app has also been updated with a new widget, giving users access to real-time weather updates directly on their home screens. Another notable addition is the new battery widget, which displays the battery status of all connected devices along with the phone. This feature provides users with a more comprehensive view of their device's battery status.
Overall, the One UI 5.1 update introduces several new features and enhancements that improve the user experience and functionality of Samsung devices. With this update, Samsung continues to demonstrate its commitment to providing users with the latest technology and improving the overall performance of its devices.
Android 12 was a major redesign in the recent iterations of the operating system. Major changes have already been done. Android 13 is an extension of the last OS version. Although it does not bring major changes, a bunch of notable tweaks and improvements make it exciting.
Improved Material You: One UI does not fully implement Material You design, but it offers wallpaper-based device theming. In the One UI 5.0 / 5.1, we can choose from eight solo color presets. Several tweaks have been made to the Wallpaper & style section.
Smart Widgets: With One UI 5.0, you can create the scrollable quick-look widgets by long pressing atop an existing widget on the home screen. You can also enable auto-rotation for widgets.
Camera App Improvements: More features have been added to the Samsung Camera app in the One UI 5.0 / 5.1. In the latest version of the One UI skin, you can auto-watermark the images. You can customize the watermark with different font and layout options. Withing the Camera Promode, a histogram function has been added. It helps you manage the light distribution on a scene your camera is pointing at.
Call-Related Changes: Several tweaks have been made to the call feature as well. During a call, you can quickly take notes by tapping the tree-dot menu button in the upper-right corner. With One UI 5.0, you can fully customize the call background image. You can even customize it on a contact-to-contact basis.
Quick Settings Improvements: The Quick Settings panel is getting a more Pixel-like layout for the incoming notifications. Like the Pixel phones, there's an Active Apps option in the One UI 5.0 / 5.1, which you can access by tapping on the upper-right kebab menu button. It's helpful in checking which apps are running in the background.
Text Extraction from Images: You can now extract text from any image by long pressing on the image. The Samsung Keyboard also has a new option to Extract text that quickly launches the camera. Even the Gallery app has a T icon to use this feature.
That's not the list of changes you'll see in the One UI 5.0 / 5.1. But, there are some noteworthy ones which you should know.
How to Install One UI 5.0 / 5.1 on Samsung Galaxy S22 and S22 Plus
Installing One UI 5.1 on Samsung Galaxy S22 and S22 Plus is a straightforward process. Here are the steps you can follow to install the update:
Step1: Install Android 13 (One UI 5.0 / 5.1) Without a PC
Connect your device to a stable Wi-Fi network and ensure that your battery is charged above 50%.
Go to your device's "Settings" and select "Software Update" from the menu.
Tap on "Download and Install" to check for the latest software updates available for your device.
If the One UI 5.1 update is available, tap on "Install Now" to begin the installation process.
Wait for the update to download and install on your device. The installation process may take several minutes, and your device may restart multiple times during the process.
Once the update is installed, your device will restart, and you will be prompted to enter your passcode or PIN.
After entering your passcode or PIN, your device will boot up with the One UI 5.1 update installed.
Note: If the One UI 5.1 update is unavailable on your device, you can check for updates periodically or wait until the update is officially rolled out. Also, make sure to back up your important data before installing any updates to prevent data loss.
Step2: Install Android 13 (One UI 5.0 / 5.1) using ADB Sideload and PC
You can install the One UI 5.0 / 5.1 build on your Samsung Galaxy S22 phone manually by using the ADB sideload method.
1: Download ADB and Fastboot Binary
Using the ADB and Fastboot commands (platform-tools), you'll be able to boot your Android device into the bootloader mode (download mode), which will be easy for you to proceed with further steps. ADB (Android Debug Bridge) creates a connection or bridge between the device and computer to sideload files.
Fastboot is a more advanced command utility tool for Android devices that works with computers. You can download ADB and Fastboot Binaries (Platform-Tools).
2: Download One UI 5.0 / 5.1
Samsung Galaxy S22
Samsung Galaxy S22 Plus
3: Instructions to Install
1. Ensure you have installed the latest version of ADB on your PC and downloaded the latest One UI 5.0 / 5.1 package.
2. Rename the downloaded .bin package to update.zip and copy it to your PC. Move this file to the ADB folder on your computer.
3. Reboot your phone to recovery mode. You can do so by pressing and holding the volume down button and power button until you see the Samsung logo.
4. Use the volume buttons to navigate to apply update from ADB and press the power button to select it.
5. Connect your Samsung phone to the PC using a USB cable.
6. Enable USB debugging on your phone. You can find this option in the developer settings.
7. Go to the ADB folder, type cmd in the address bar, and press Enter. This will open the command window.
8. Run the following command to check if the ADB connection is successful. If the command returns some random string, you are good to go to the next step. Otherwise, connect the phone again.
adb devices
9. Now, run the following command to sideload the update file:
adb sideload update.zip
10. Wait for the process to finish. The phone should reboot itself.
Conclusion
In this guide, we looked at different ways to install One UI 5.0 / 5.1 on Samsung Galaxy S22 and Galaxy S22 Plus. Which method did you choose? Please let us know your thoughts on One UI 5.0 in the comments below.