She-Hulk: Attorney at Law is just six episodes old. To sum up all the extravagance on the show thus far, we have seen the She-Hulk cross swords with the Wrecking Crew, demons, and her cousin Bruce (the Hulk). She defended the Abomination successfully and embraced her Hulk side while getting some tailor-made clothes for work. For Marvel fans, it is truly turning out to be a spectacle. We don't know what will happen to Jennifer Walters in the upcoming episodes of the Disney Plus series. However, we do know She-Hulk Episode 7 Release Date and Time.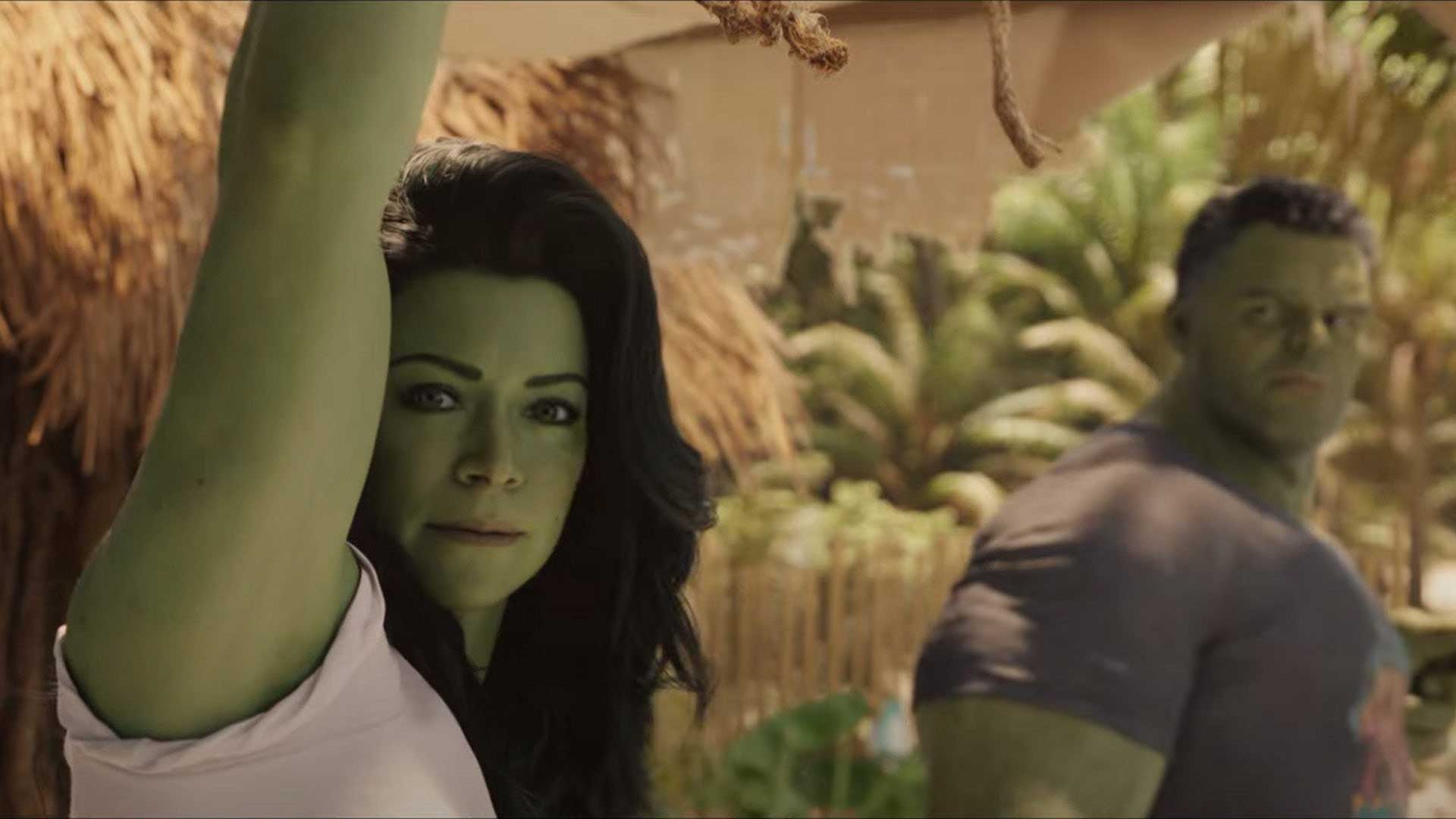 She-Hulk Season 1, Episode 7- Release Date and Time
Well, you will have to wait till September 29, i.e., Thursday, when Episode 7 will be released on Disney Plus. The She-Hulk Episode 7 Release Date is scheduled for different time zones-
Eastern Standard Time- 3 AM
Central Time- 2 AM
Pacific Standard Time- 12 AM
Until now, She-Hulk has followed the routine of weekly releases except for the Season's Finale, which will premiere on October 13 (Thursday).
What is She-Hulk: Attorney at Law all about?
She-Hulk: Attorney at Law is a television series streaming on Disney Plus. It is based on the Marvel Comics character She-Hulk. The series follows Jennifer Walters, an attorney dealing with cases concerning superhumans. Walters leads a complicated life as a single attorney in her 30s and becomes the 6-foot-7-inch green superhero called She-Hulk.
There is also an interesting story behind Jennifer Walters getting armed with the superhero powers of Hulk. She and her cousin Bruce Banner (Mark Ruffalo), the original Hulk, met with an accident, and their blood fused. However, she plays the role of a reluctant superhero as she was happy working as an attorney but accidentally got armed as a superhero though she ultimately embraced her new reality.
Episode 6- a quick recap
In Episode 6, "Just Jen" was on a slightly different track than expected. Episode 5 had ended as a cliffhanger, and the viewers were expecting the return of Daredevil. However, Episode 6 turned out to be a pure wedding episode. We saw Jennifer Walters being invited to her old friend's bridesmaid at her wedding. Also, we saw her being sad about the fact that her friend, Lulu, wants her to be Just Jen instead of being She-Hulk.
The Episode may not have what people were waiting for the return of Daredevil. Yet, the Episode did have something to offer with several surprises, hilarious punches, and some action.
What about the B story?
Meanwhile, the B story at the office gets Mallory and Nikki involved. They work on a divorce case for one, Craig Hollis. It's a comic character armed with the power of resurrection because of being on the next stage of human evolution. However, he is not shown in a positive light in the series. Titled Mr. Immortal, the superhero seems accustomed to denying other person's emotions.
Mr. Immortal seems to be that one douchebag whom all of us know. He is himself convinced to be a nice guy but altogether refuses to address or work out personal problems and almost single-handedly devastates a series of spouses and families. In this sense, She-Hulk also breaks the shackles and goes beyond pigeon-holding superhuman characters into saviors and the epitome of ideal behavior.
While dealing with Mr. Immortal's case, Mallory and Nikki end up discovering Intelligencia, a website for spiteful manbabies. However, they end up finding online forums full of hate for She-Hulk, including memes and real death threats.
Episode 6 may not have been what we were expecting it to be. But then, who doesn't like a wedding episode? And what it has also done is keep our interest alive for the next episode. So, after waiting for around a week, you can tune into She-Hulk again as the first Season heads for a fast-paced conclusion.
So, that's all for today. For more updates, follow GetDroidTips!