The "Andor" series delves into a fresh angle on the Star Wars universe by concentrating on Cassian Andor's quest to figure out how much of a change he can make for himself and the galaxy. We can see a burgeoning rebellion against the Empire and how people and worlds became involved throughout the series. Cassian Andor will start along the road that will lead him to become a legendary figure in the resistance during a period fraught with peril, betrayal, and intrigue. So, what is the Star Wars Andor Episode 5 Release Date and Time?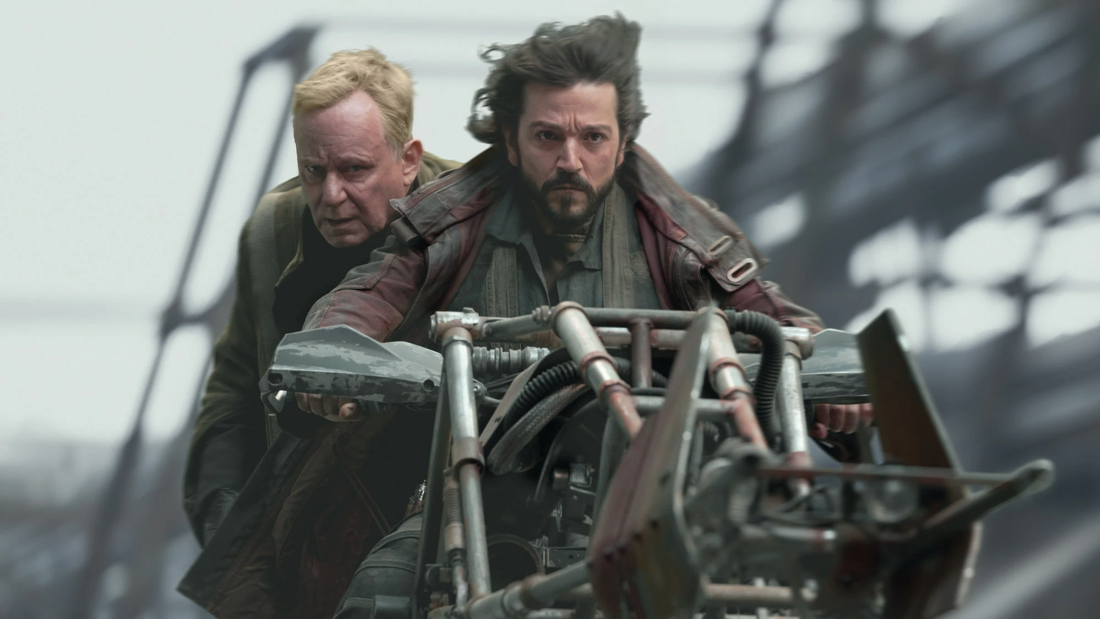 A glimpse of Episode 4
In Episode 4 of "Andor," we learn about Cassian's first assignment with the Rebel Alliance. The fourth episode of Andor takes up right where the first three parts of the premiere left off, with Cassian Andor and Luthen Rael flying across space. Now that the Pre-Mor Authority is off their cases, they can finally have a conversation. Then Luthen explains the reasoning behind Cassian's recruitment by the Rebellion, even though Cassian was quite hesitant to join.
Luthen is recruiting Cassian to take part in a dangerous expedition that involves taking the quarterly salary from an Imperial sector. Luthen wants Cassian to be a part of the operation. He does not dive into why they would be doing this, but they will utilize that information to fight against the Empire. Despite this, Cassian is not yet persuaded that it is worthwhile.
The moment that Luthen offers Cassian 200,000 credits to carry out the theft is the true turning point. It is something that Cassian might use, especially if he is going into hiding. In the end, he gives in, but the fact that he is a mercenary isn't something that Vel (Faye Marsay), the operation leader, is thrilled to learn. Because Luthen is threatening to pull the plug entirely, she doesn't have much say in Cassian's participation in the mission. However, it is abundantly evident that she and her companions do not trust him, which could make things more difficult.
Luthen travels to Coruscant, where he meets Senator Mon Mothma, played by Genevieve O'Reilly, while Cassian meets the other members of the Rebel Alliance with whom he will be working. The two have a brief exchange, and the audience is also introduced to Mon Mothma's spouse. He doesn't appear to be aware of her affiliation with the Rebel Alliance, and he's bringing a number of their adversaries into their personal and professional lives.
Cassian and the people he is working for face a growing number of threats as they approach the fifth episode of the Andor season. So, let's know Star Wars Andor Episode 5 Release Date and Time.
Star Wars Andor Episode 5 Release Date and Time
The stakes are increasing as we draw closer to Andor Episode 5, but when will it be available on Disney+, and what will it be available?
On the platform, new episodes of Andor premiere every Wednesday; this means that the next episode will be available on October 5. New Star Wars Andor Episode 5 Release Date and Time for subscribers will be at either 3:01 a.m. PT or 12:01 a.m. PT. Wednesday, October 5.
Andor's earlier episodes devoted a significant portion to establishing new characters and plotlines. And episode 5 may continue in this vein. But what else might we anticipate for the following week? If all goes well, Cassian and his new comrades will go headfirst into their objective or engage in much more planning.
What will be there in Star Wars Andor episode 5?
Disney+ has not provided us with a preview or a title for Andor Episode 5. So, we do not have much information regarding the upcoming segment. Despite this, we can guess where things are going. Even though "Aldhani" didn't leave off on a dramatic cliffhanger, there were plenty of signs for the next episode.
To begin, Mon Mothma's husband will be hosting a dinner party. And I think tensions will run high during the event. None of the wealthy attendees know what Mon Mothma is planning for the Rebellion. On the other hand, her secrets have a high risk of becoming public knowledge as Andor progresses.
It is also possible that Episode 5 will focus more on Cassian's new crew. It is because we haven't gotten to know the characters well up to this point. But Cassian is still a mystery to them, so they may keep their guard around him.
Finally, after being reprimanded by his superiors, Syril Karn (played by Kyle Soller) appeared to be in a bad mood. Therefore, he will find another opportunity to prove himself (a bad sign for Cassian and his new allies). We won't know how he will proceed, but it's safe to say that we won't see him again soon.
So, that's all for today. For more updates, follow GerDroidTips!