Are you having problems using SideQuest on Oculus Quest 2 VR headset? Is SideQuest not detecting or connecting to the Quest 2 headset? Users face these common problems when connecting SideQuest to the Oculus Quest 2 initially. If you also face these issues, you have come to the right place. In this blog post, I will walk you through the best solutions to fix the SideQuest not detecting or connecting to Oculus Quest 2 headset.
SideQuest can take your virtual reality experience to the next level by allowing you to experience games and apps that are unavailable on the Oculus store. It includes retro games such as Wolfenstein 3D with fan-developed VR ports and Doom.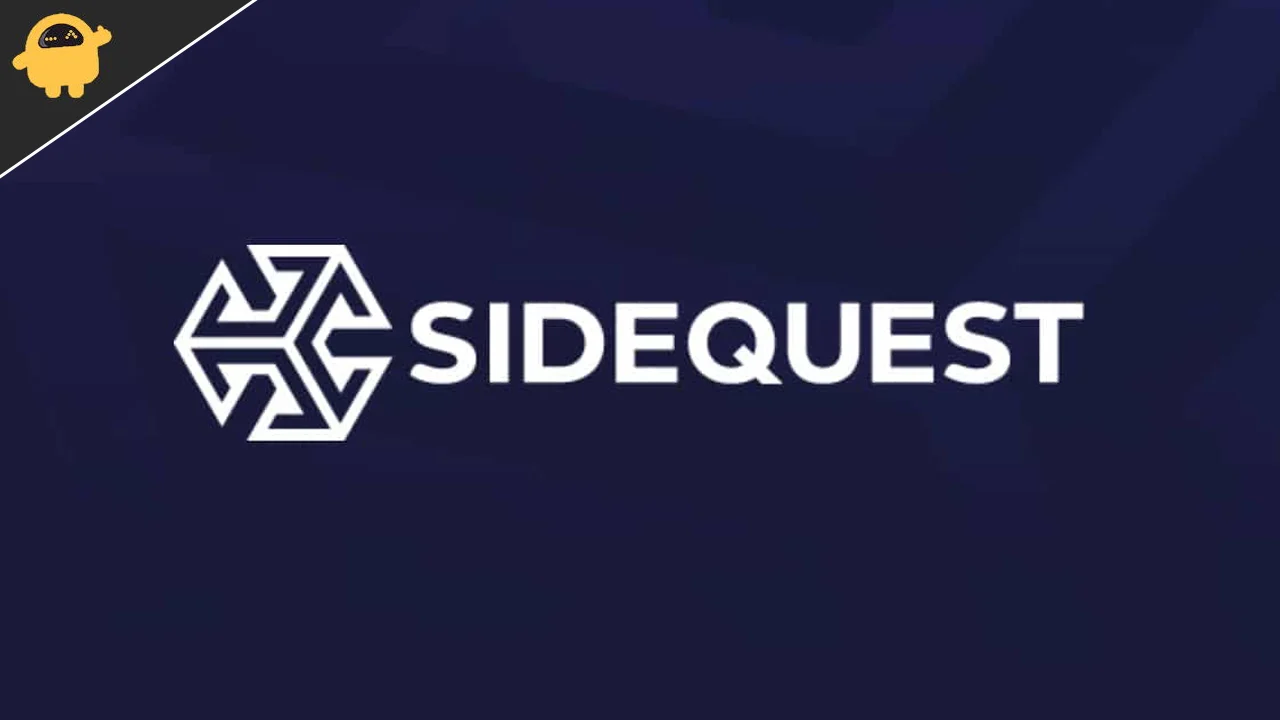 With SideQuest, you can even use the advanced settings option that you do not normally get on Quest 2. In short, if you want to try something new to boost your VR experience, SideQuest may be the best choice. But to take advantage of these features, games, and apps, you need to connect the SideQuest to Oculus Quest 2, which is a problem for many users. Let's have a look at the possible reasons why the issue is surfacing and then the best solutions to fix the.
Why Won't SideQuest Detect Oculus Quest 2?
USB Debugging option is not enabled on your phone. If this feature is turned off, SideQuest won't be able to detect Oculus Quest 2.

You may have not given the necessary permissions to SideQuest. It requires access to disable unlock patterns so you don't have to unlock your device every time SideQuest requires access to it.

Your device might be running an outdated version of SideQuest. It can cause various problems. SideQuest may also stop detecting other VR headsets.

Even after correctly configuring the SideQuest, if it is not detecting Quest 2, there might be some issues with the USB port or the cable.

To use SideQuest on Oculus Quest 2, you need a stable internet connection with good speed. If there's some problem with your internet connection, you need to fix it before connecting SideQuest to Quest 2.

If you are using a VPN, it can lead to a reduction in internet speed. It can also interfere with the SideQuest connection to Quest 2.
SideQuest Not Detecting/Connecting Oculus Quest 2 Headset, How to Fix?
We just looked at the possible reasons why SideQuest might not be detecting Oculus Quest 2. It's time to fix them using the solutions given below. If you know the reason, apply the solution which is most relevant to you. I suggest you apply these fixes in order and verify the problem after applying every fix.
1. Make Sure Developer Mode is Enabled
While setting up the SideQuest, you might have noted that enabling Developer Mode is necessary. But some users often miss this step. It is an essential step in setting SideQuest up to sideload apps to Oculus Quest 2 headset.
To enable Developer Mode, you'll need to register as a developer. An important thing to note here is that you have to use the same Facebook or Oculus account to register as a developer that you use on the Quest 2 headset.
While creating the account, you'll be asked for the Organization's name. Just put anything you want, it won't make any difference. Once you have registered as a developer, you are good to use the Developer Settings. To turn it on, go to the Settings in the Oculus app, select More Settings and turn on Developer Mode. Now, reboot your device.
2. Allow USB Debugging
You'll be asked to allow USB debugging to connect with the SideQuest application. After you have plugged in the USB cable, a dialog box will open. Check the box for Always allow from this computer and press OK to confirm the USB debugging. Not doing this might can bring many problems. The reason why SideQuest is not detecting Oculus Quest 2 could be because you might have not allowed USB debugging.
3. Disable Unlock Pattern in Oculus App
Use the following steps to disable Unlock pattern in the Oculus app:
Open the Oculus app on your phone.

Go to Settings > Quest.

Select More Settings.

Tap Unlock Pattern and disable it.
If you already have an active unlock pattern, use these steps:
Open the Oculus app and go to Devices.

Select Quest 2 headset.

Tap on Unlock Pattern and click Remove Unlock Pattern.

Enter your Oculus PIN and submit.
After you've disabled Unlock Pattern in Oculus app, check whether SideQuest is able to detect Oculus Quest 2 headset.
4. Install ADB Drivers
For SideQuest to work on your Windows PC, you need to install ADB drivers. You can't skip this until you are using a Windows PC. Manually installing ADB drivers is not required when using Android, Mac, or Linux.
Before you install ADB drivers, your Quest 2 must be connected to your PC using a USB cable. Here's how you should install ADB drivers on your Windows PC:
Open the website

developer.oculus.com

.

Click on the Download button.

Tap on "I have read and agree to the terms of the License".

Again, click on the Download button. A zip file containing ADB drivers will start downloading.

Extract the zip file, you'll get the android_winsub setup file. Right-click on it and click install.
Do not download ADB drivers from a third-party website. Use the official download link given above and follow every step in the same order.
5. Use a Different USB Port/Cable
You need to make sure that the USB port you use does not have any problems. It is recommended to switch to a different USB port if the SideQuest is not detecting or connecting to Oculus Quest 2.
Even after switching to a different USB port, if the problem persists, you need to change the USB cable. Don't use a cheap quality cable as it generally has a slow data transfer rate.
6. Restart SideQuest and Oculus Quest 2
Restarting SideQuest and Oculus Quest 2 can fix the problem if any of the devices are experiencing a software glitch or a temporary bug. After restarting the device, the background processes refresh and the device removes temporary cache files that can fix software glitches.
To restart SideQuest, close the app and open it again. It's as simple as it sounds. To reboot Oculus Quest 2, press and hold the power button for at least 30 seconds and release it when the LED lights turn bright.
7. Reinstall SideQuest
Reinstalling SideQuest can fix the not detecting problem if there's any bug or problem in the application. To rule out this possibility, we are going to perform a clean installation of SideQuest.
Uninstall SideQuest and install the latest version of the software. Once you are done with reinstalling, do the setup and check if it can detect Oculus Quest 2.
So, this was how you can fix the SideQuest not detecting/connecting Oculus Quest 2 headset problem. I hope you liked this article. Were you able to fix the problem? Share your thoughts in the comments below.