Windows users are facing a new issue where the Mouse Point­er is dis­ap­pear­ing in Google Chrome. Although this is not a big issue and can be solved easily but this is a common problem a lot of Windows users are facing on a daily basis. While it is true that the browser is very user-friendly to use, there are still some bugs in addition to the memory-hogging nature of the chrome browser. One such bug is that whenever you move your mouse cursor in Chrome, it will disappear.
While this may be easily fixed with restarting the browser, it might become very annoying if it keeps repeating. Don't switch your browser yet, it can be fixed. So in this article, we are going to provide you with some solutions that you can try to fix the issue by yourself.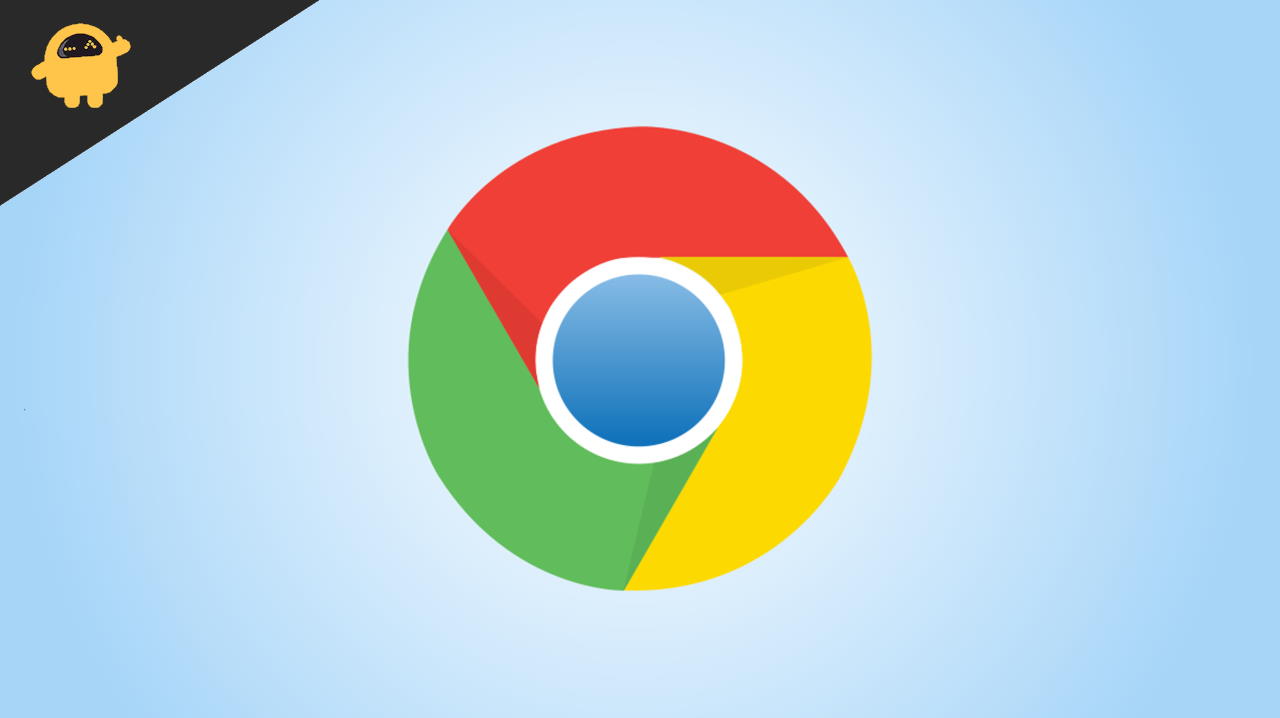 (Solved) Mouse Point­er Dis­ap­pear­ing in Google Chrome
The best way to fix this issue is to re-install your Chrome browser or to restart your computer. If these doesn't really work then you can try these methods down below.
Method 1: Restart the Chrome Browser
The first easiest step is to restart the browser and check. You can simply close the browser and try. But there is a better way to do it.
Press Ctrl + T to open a new tab in Chrome.
Now you can start typing in the address field.
Type in Chrome://Restart and hit enter.

This will allow you to restart the chrome browser.
Now once the Chrome browser opens, check if you can see the mouse cursor is visible.
Method 2: Kill the browser and re-open it again
If restarting your browser is not solving the issue, then you can simply kill the browser from the task manager and check if that works,
Open the task manager using the Ctrl+Shift+Esc shortcut.

Click on Chrome and click on the End tasks button.
Now re-open the Chrome browser and check if the mouse cursor is visible on your screen.
Method 3: Disable all extensions and check
Sometimes the extensions you install may be interfering with the work. This might result in issues like the mouse cursor disappearing. Let's check by disabling them.
Open the Chrome browser.
Press Ctrl+Shift+N to open a new incognito tab.

Since Incognito browser disables all extensions, you should be able to see the cursor,
If it is visible, then you have to disable all extensions one by one until you find the culprit.

If you find the extension, remove it and continue using other ones.
Method 4: Update the Chrome browser
The next step is to try updating your chrome browser, Updating solves many issues.
Open Chrome and Go to settings.

Now click on the About section.

Once you open the section, Chrome will automatically check for updates.
Wait for it to complete. if there are any updates, Chrome will automatically download them and install them for you.
Once the updates are applied, close the Chrome browser and open it again. Now you should not have any issues.
Method 5: Uninstall and reinstall the browser
This step may result in some data loss, like bookmarks and saved logins, etc. But if you have backed them up using your Google account then you need not worry,
Open the Run box in windows using Windows Key + R shortcut.
Now type in APPWIZ.CPL and hit enter.
This should open the Control panel.
Now locate the Google Chrome browser and click on it.

Click uninstall.
Wait for it to uninstall the browser. Now visit the download page for Chrome and install it that way.
Method 6: Update the Touchpad or Mouse drivers
Sometimes the issue might be with the touchpad drivers if you are using a laptop. So to fix this issue, you can try updating the drivers for the touchpad of your laptop.
Visit the download page for your laptop manufacturer. Usually, searching "Your Laptop Model" and "Driver download" should take you to the download page.

Search for TouchPad drivers. Although depending on your manufacturer
Download the latest one and install them
Restart your computer and check if that works.
Method 7: Update OS and Re-install
If nothing else works, then it is time to either update your windows OS or re-install it all together.
Open the Settings app in windows using the Shortcut Windows + I.
Now click on Update and security.

Click on check for updates and wait for it to complete checking for updates.
If there are any updates available, simply let it install them
Once the update is completed, and the PC is restarted, you can now check if the issue has been resolved. Additionally, you can re-install the browser one last time and check if that solves the issue.
Conclusion
So these were some of the fixes that you can try to fix mouse point­er dis­ap­pear­ing in Google Chrome. While the issue can be easily fixed by following these steps, there were some rare cases where this was not enough to fix the issue. In those cases, we have to reset the PC in order to get Chrome working back again.