There is a common problem with Sony TVs that suddenly leads to a lack of sound or unresponsive sound. Sony TV owners have reported countless instances of this problem – some have reported it for several years! Sony TV sound issues can be easily fixed with a simple fix that should resolve about 80% of them. Resetting your TV will fix sound problems on your Sony TV. You must remove your TV from the wall and wait for 60 seconds before you can reconnect it. Wait 30 seconds after unplugging the power cord before pressing the power button.
Once your TV has been plugged back in, wait a minute. You will be able to fix your TV's sound by soft resetting it! So, if you have tried this and are still getting the error, then don't worry, as we have more fixes to this issue. Therefore, please follow the fixes we have listed below in order to resolve the Sony Bravia smart TV no sound issue.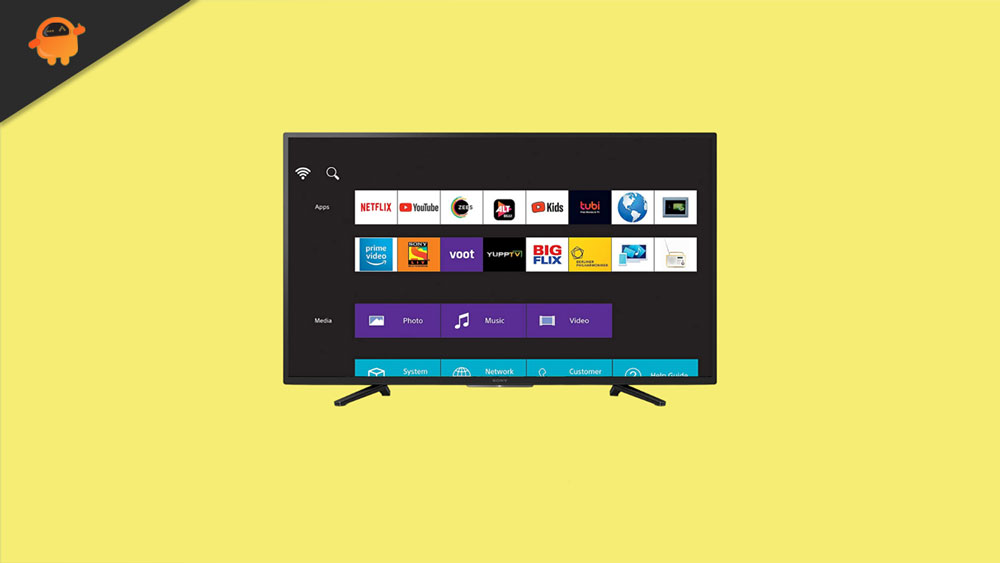 How To Fix Sony Bravia Smart TV No Sound Issue
There are some fixes that you can use to resolve the Sony Bravia smart TV no sound issue. So, in case you are getting this problem, make sure to perform the fixes we have described below.
Fix 1: Power Cycle Your Sony Bravia
It is possible to fix sound issues with the television by quickly restarting via the power cycle. There are a number of other short-term, intermittent problems that can be resolved with this method as well. The power will leave the system in several minutes after you unplug the TV from the power outlet. You may consider power cycling your cable box, external audio system, and other connected systems simultaneously.
The television should be turned on after everything has been powered back up. Make sure that the audio is working before attempting to solve the problem. If you experience issues with an external speaker system, be sure to troubleshoot it differently than with the Bravia internal speakers.
However, the power cycle can also be attempted if the power reset does not work. But before performing the factory reset, make sure you have run through the sound settings so that any custom settings that have been applied to the television will not be lost.
Fix 2: Inspect Audio System
Integrated speakers are not connected to any external cables; the speakers are part of the television. Sony Bravia speakers must be replaced or repaired through their warranty or through a local repair service if they are physically damaged. There is also the option of using an external speaker system as a workaround.
Alternatively, you can replace the stock speakers with a surround sound speaker system or a sound bar. It is common to upgrade a sound system and overall audio capabilities by adding this component. Ensure that the external speakers function properly by utilizing new quality cables and checking all connections.
Fix 3: Run a Factory Reset
You can restart your computer by pressing the Home button on the remote and selecting Settings, then Storage, followed by Reset. The television can be restored to its factory default settings by selecting the Factory Data Reset option and erasing everything.
Custom settings are lost, but when you reset the sound functions to normal, the television appears as if it had never been used. It is possible that the sound malfunctions because of audio cables and physical speakers issues if a factory reset does not resolve the issue. At this point, it would be wise to pursue customer support channels.
Fix 4: Adjust the Sound Settings
It is possible to have problems with the sound system depending on how the sound settings are set up. Many Sony TV problems are due to a conflict with the sound settings, such as the volume not adjusting properly or the TV not producing any sound. By switching the television off and back on, you can test the remote control's functionality.
You can increase the volume by pressing the sound-up button if the remote is working properly. To ensure that sound is not muted, press Mute if you do not see a change in volume. In the next step, look for a cable in the audio jack. The sound can be transmitted away from the speakers and through external audio cables via headphones and external audio cables. Make sure there are no external audio devices plugged into the TV in an attempt to isolate the problem from the built-in speakers.
Next, select the Headphones/Audio Out option from the television's settings menu. You need to make sure the audio output is selected. Make sure that Main or Stereo is the primary choice in the MTS settings. To ensure that the speakers are activated, check the main menu and turn them on.
Finally, turn off the surround sound to use the internal speakers if no external speakers are attached. If you follow these simple sound settings, the speakers will be the primary sound source, and any problems not related to the hardware should be resolved.
Fix 5: Check The Connection
It can be possible for your TV audio to be interfered with if you have loose connection cables. If your TV is not functioning properly because of dust or debris inside the connection cables or the port, that could also be the cause.
It is important to ensure that all of your TV's connected devices (stereo, HDMI, etc.) are secured. It is also a good idea to check the wires for wear and tear.
Fix 6: Corrupted Software
You may also need to update the software on your Sony TV if it has become corrupt or backdated. It will not be possible for your TV to function normally in this case. You will have to reset or reboot the TV software to be refreshed. To remove the current data from the smart TV, you might have to update it.
From Author's Desk
It is likely that your TV audio cables and speakers have an issue that may cause audio malfunctions if the last resort, i.e., the factory reset, failed to resolve the Sony TV no sound issue. In this case, please contact customer service. There's a possibility that your TV's audio system is defective. If your TV has a warranty, Sony might be able to give you a replacement.
So, that's how to fix the Sony Bravia Smart TV no sound issue. I hope that this guide has helped you. But, in case you need more info, comment below and let us know.