Windows 11 is hardware-demanding software, and many users have complained about the slowing computer. My first personal computer was Windows 11, the primary operating system. I have witnessed Microsoft's OS evolve from XP to 11, and that's a marvellous feat. However, Microsoft should work on OS optimization as it gets the machine slower with time.
Why is my Windows 10/11 computer so slow?
Many reasons contribute to the slowing computer, and I want to give you an in-depth insight. We don't want you to fall for the brand's unreasonable marketing tactics into buying a new PC or laptop.
Ageing Hardware:
Our footwear suffers from wear & tear throughout the months, and we buy a new pair each year to replace the old ones. Computer components overheat for many years, and the performance decreases with time. An old laptop won't perform the same even if you service it by a professional. Undoubtedly, the laptop components took a toll over the years, and the performance declined due to ageing.
Lack of Windows Optimization:
Microsoft has improved the Windows software over the years, and they have leapt to the future. However, they have a long way to go, and I realized it after trying macOS and Linux OS. Apple has optimized macOS, and it works flawlessly on older hardware. Linux OS, such as Ubuntu (LTS version), works flawlessly on older hardware without proprietary drivers. I have been using Linux on a low-end (2014) laptop for a while, and I was surprised by the performance. Microsoft should focus on software optimization and improve performance.
Junk:
Windows accumulates junk over time, and it slows down the computer. You cannot leave everything to the operating system and maintain the laptop's or desktop's health. I have shown you how to clean the junk from the machine using an open-source program.
Browser:
You may not know this, but the browser collects and stores cookies, cache, and other webpage data in the local storage. Your browser loads many web pages faster because it is using the stored files. However, I'm against the idea of storing cache, cookies, and other files in the local storage. I shared the solution below, and it's not a popular opinion, but I recommend it.
Threats:
In 2020, the anti-virus system detected over 200 million new malware pieces. Windows virus/threats are a common problem, and almost everyone has gone through it. I have shown a solution below and removed malware from the system without paying a penny.
Old Hardware Components:
My 2014 laptop had a 4-Core A4-6210 CPU, and Windows 10 had performance issues. I took a suggestion from an expert and upgraded the two internal components. The laptop boosted, and I continued using the laptop for another year, then sold it for a good price. Overall, the ROI was sweet from the purchase and upgrade. I have revealed the two hardware upgrades below.
Increase Desktop/Laptop Life:
Microsoft moved on, and they ditched older machines. Millions of computers may end up in the landfill or stay on Windows 10. Linux software is a life savior for the old Windows users, and I have used it daily.
You will find alternatives for all Windows-based applications, and Linux Mint works just like Windows OS. I have shared important points below, and you should go through them. I'm telling you, you won't regret switching from Windows to Linux.
Stop Background Apps from Running
Many unnecessary programs and services run in the background, and the processes consume CPU and RAM resources. You shouldn't take the background running programs lightly because they may take up to 1 GB + 25% CPU. Get rid of the unnecessary programs and services from starting up without your consent.
1. Press Windows Key + ALT + DEL.
2. Choose the "Task Manager" from the quick menu.
The Task Manager appears on the screen.
3. Click on "Startup" from the main menu.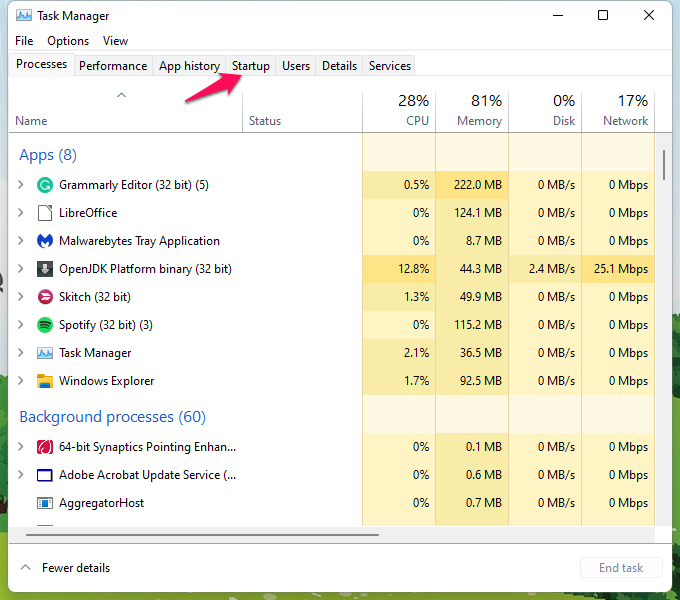 4. Choose any service that you use rarely.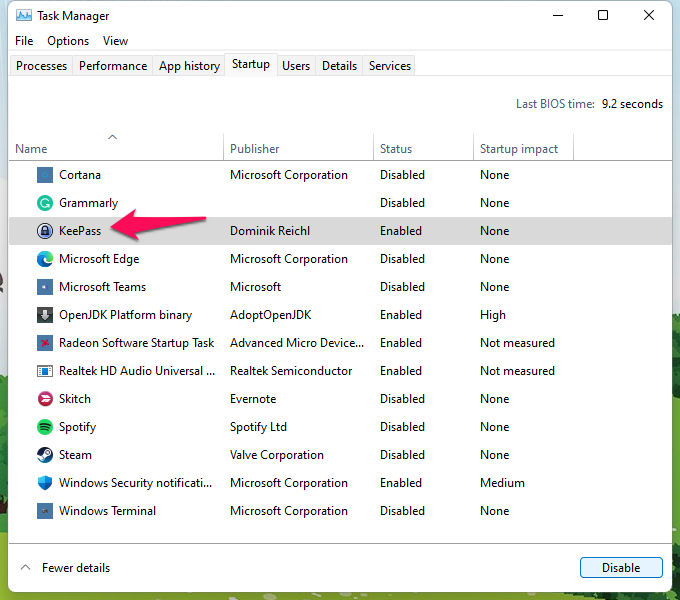 5. Click on the "Disable" button.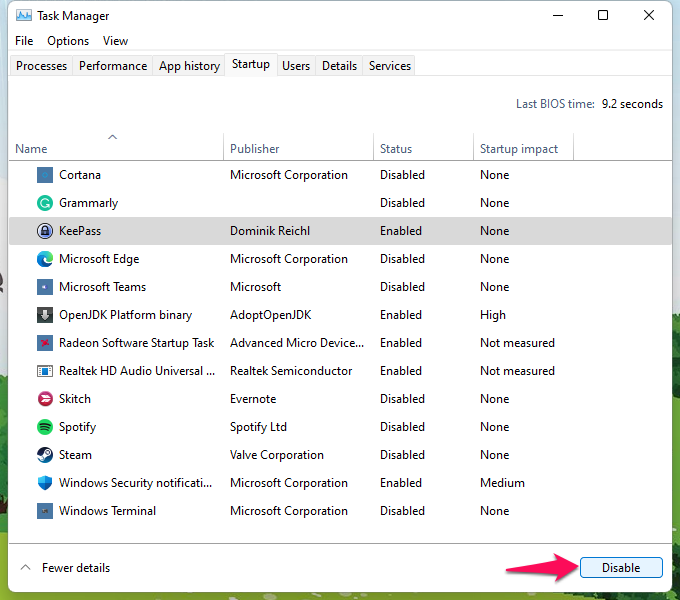 6. Program disabled in Task Manager.
I disabled every service except Windows Security, antivirus, Realtek Audio Console, and graphics controller. I'm suggesting everyone disable the background programs and services, including Chrome.
Clean Storage Drive
Windows has a Storage Sense feature that removes unnecessary files from the Windows installed drive/partition. You don't have to pay a penny and free up space in the drive. I wouldn't say it's the best option available, but it's the fastest way to speed up the PC.
1. Open the "Settings" by pressing Windows Key + I keys together.
2. Choose the "System" from the menu.
3. Choose the "Storage" option.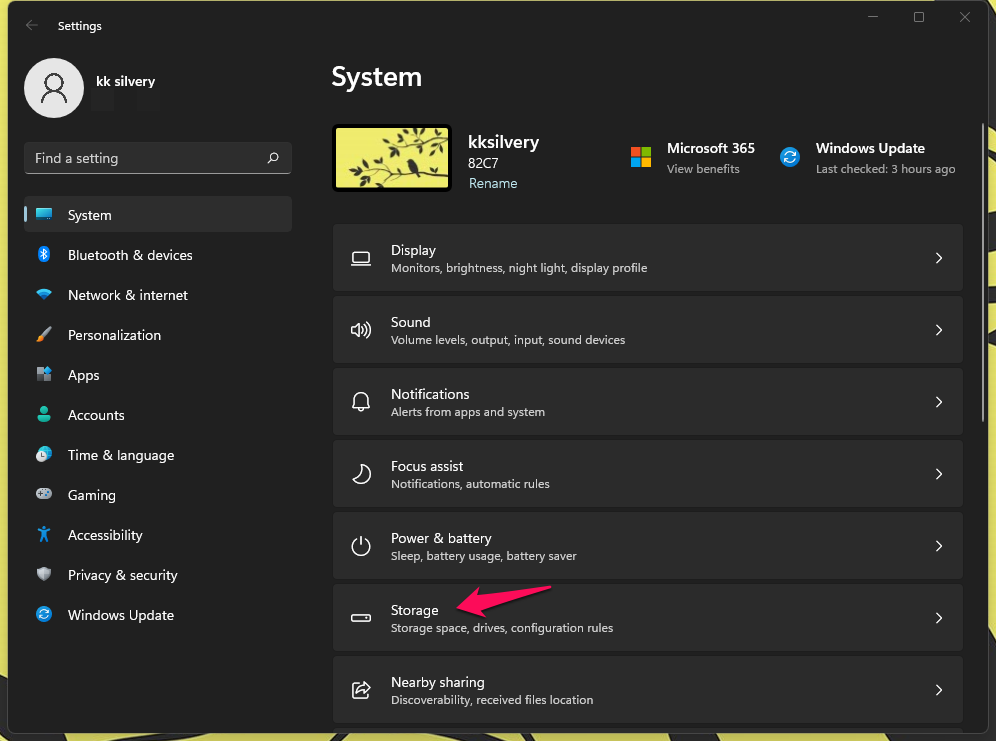 4. Let the software load information.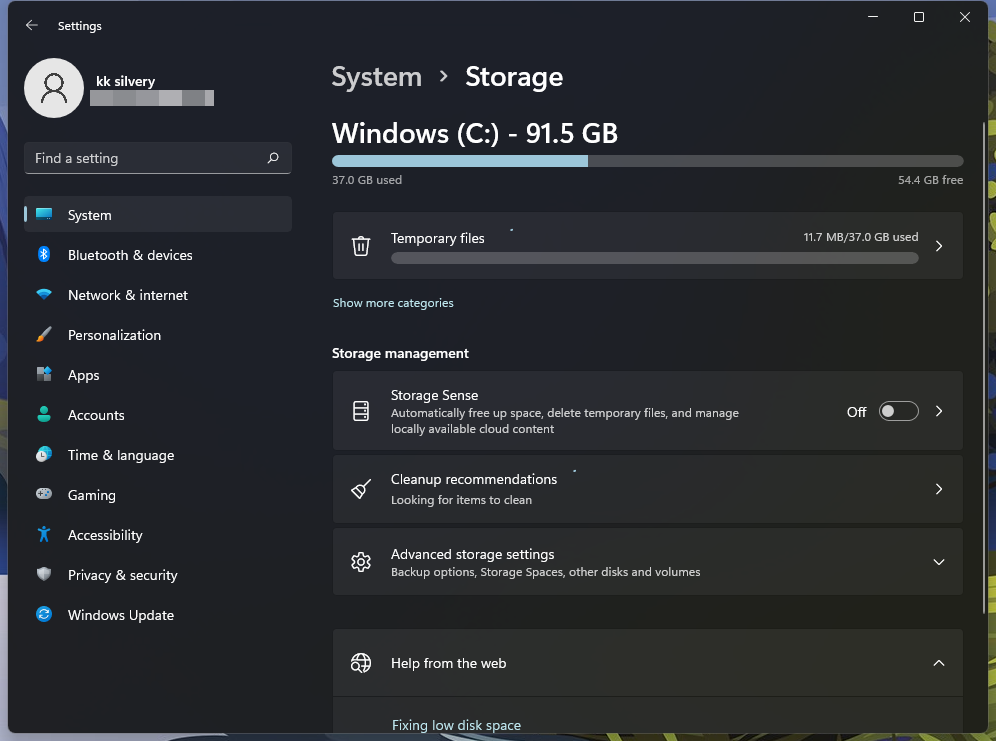 5. Click on the "Show more categories" option.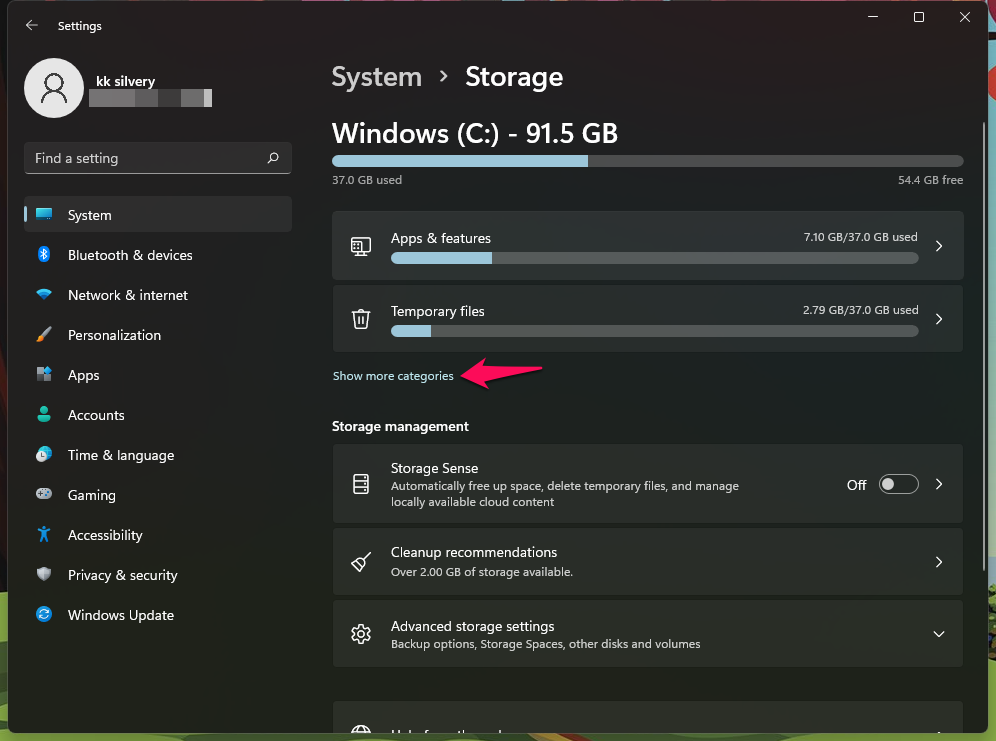 6. Choose the "Temporary Files" from the list.
7. Select all temporary files except the "Downloads" and "Recycle Bin" to protect the files.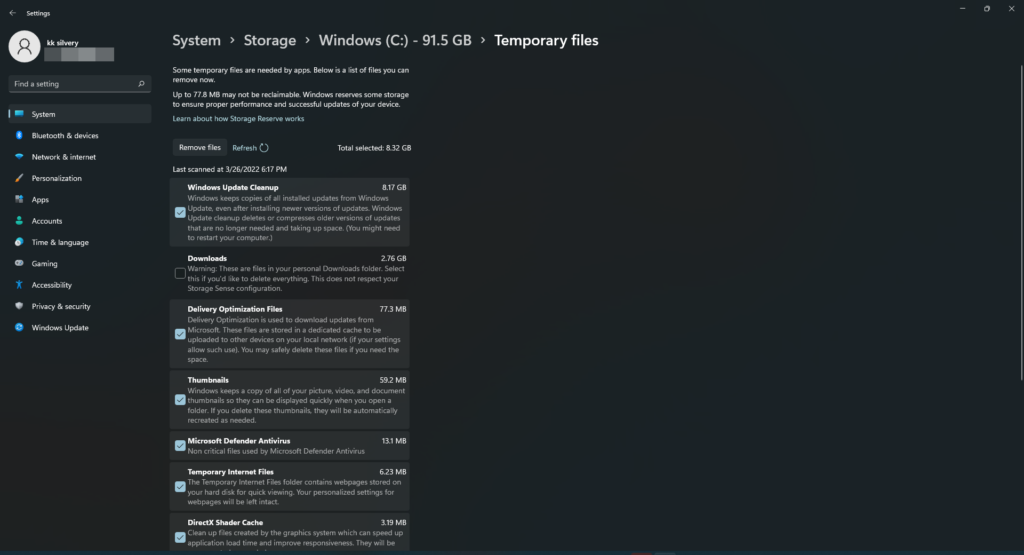 You can select the "Downloads" and "Recycle Bin" if it doesn't contain essential data.
Click on the "Remove Files" button.
8. Click on the "Continue" button to confirm the action.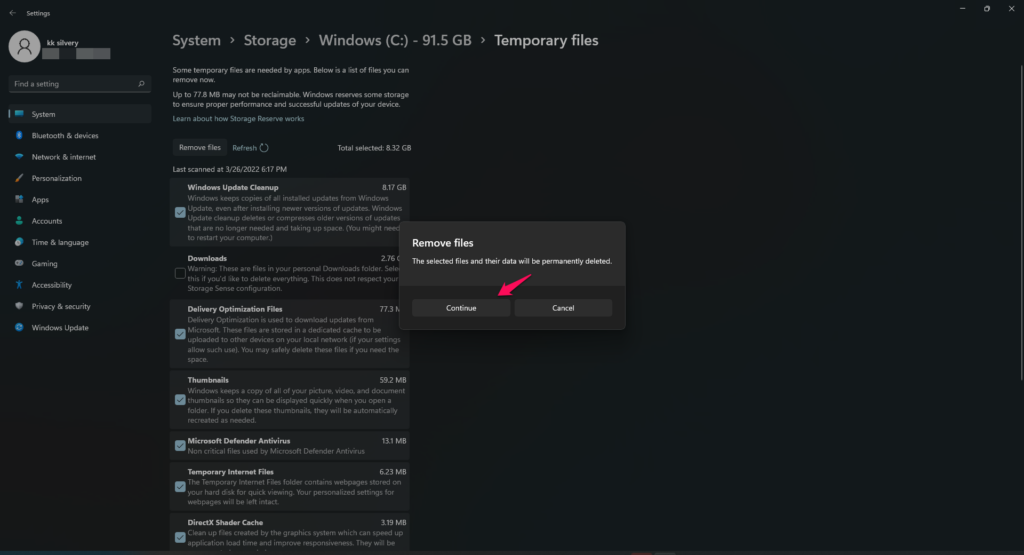 9. Let Storage Sense remove temp files from the system.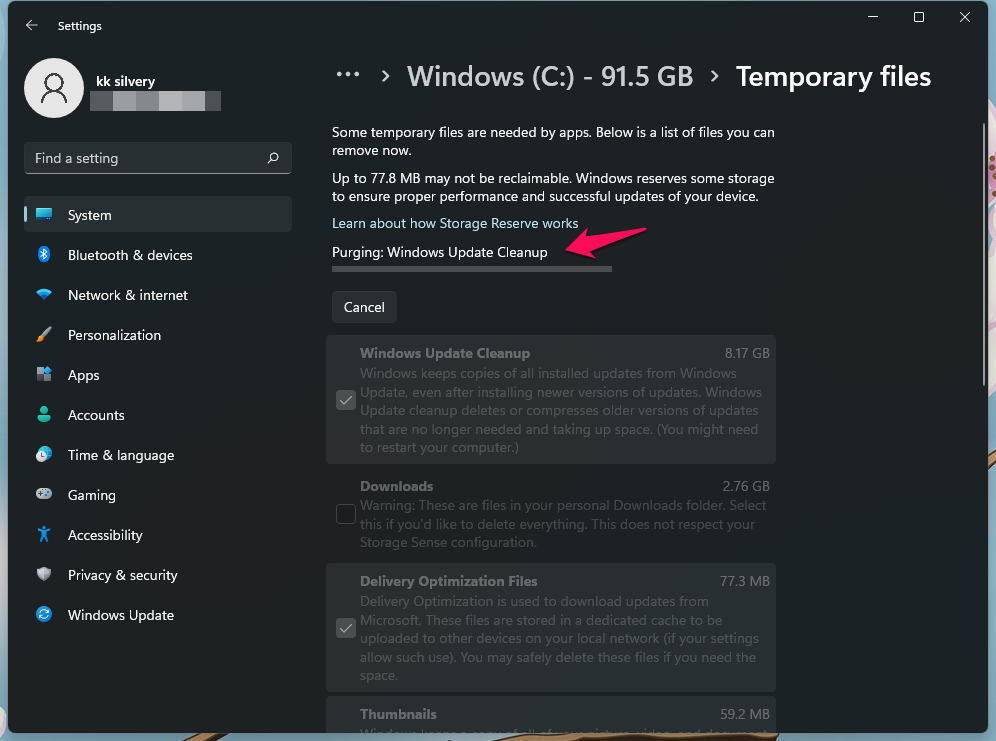 10. Temporary files removed.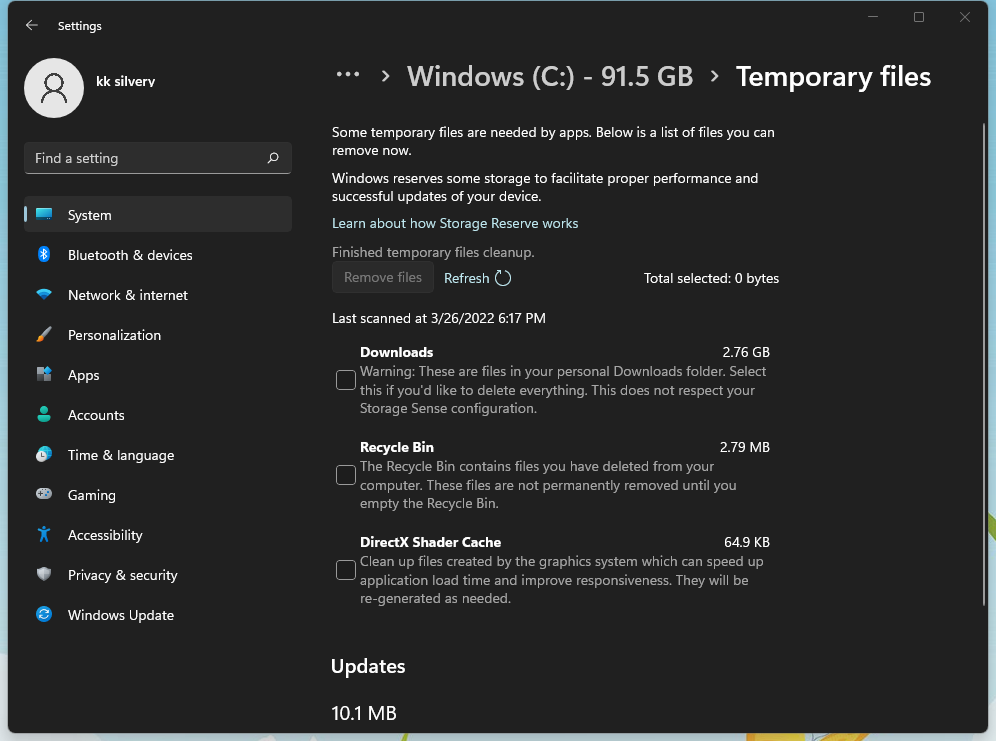 The entire removal process took ten minutes on a mid-range business laptop.
A Cleaner called BleachBit
BleachBit is a Linux, Windows, and macOS cleaner. Unlike other system cleaners, it works, and BleachBit is freeware. A non-profit organization developed the system cleaner, and it's an open-source project. I'm using the system cleaner for a while, and I have no complaints. Previously, I was a long-term CCleaner user until Avast acquired the business and transformed the cleaner into an unpleasant experience.
Download BleachBit
Close all running programs.
1. Open BleachBit, and select the processes.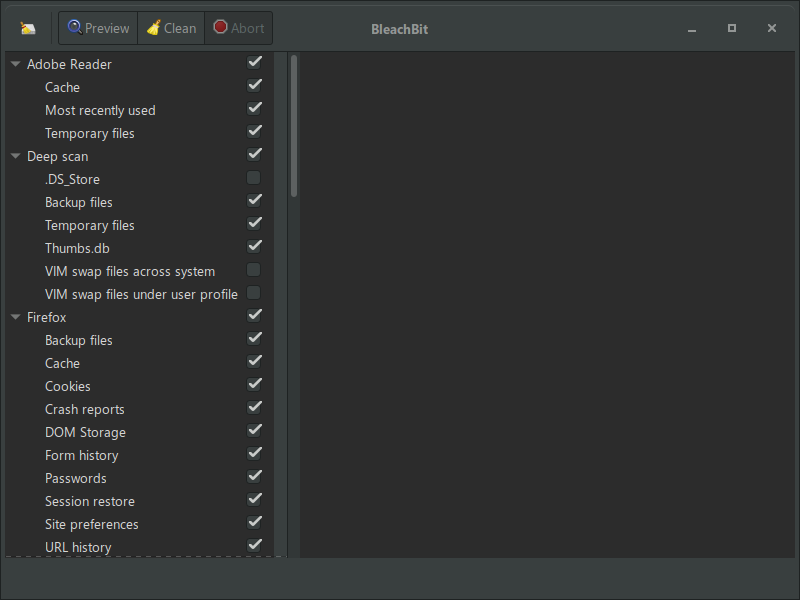 2. It's a challenging part for beginners to select unnecessary processes.
I will help you in selecting the right processes. Unselect these options, so you don't have to worry about the operating system problems.
a. .DS_Store (Under Deep Scan)
b. VIM swap files under user profile and system across. (Under Deep Scan)
c. Shell bags (Under Windows Explorer)
d. Thumbnails (Under Windows Explorer)
You can figure out the rest since they are related to the browser, media players, document viewers, etc.
3. Click on the "Remove" button.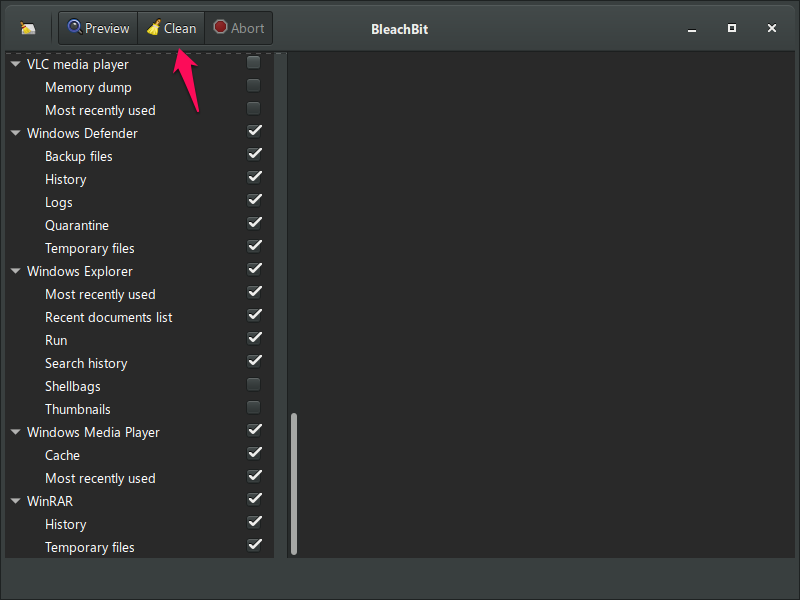 4. A new pop-up appears on the screen, and click on the "OK" button.
5. Wait for a minute, and BleachBit removes unnecessary files from the system.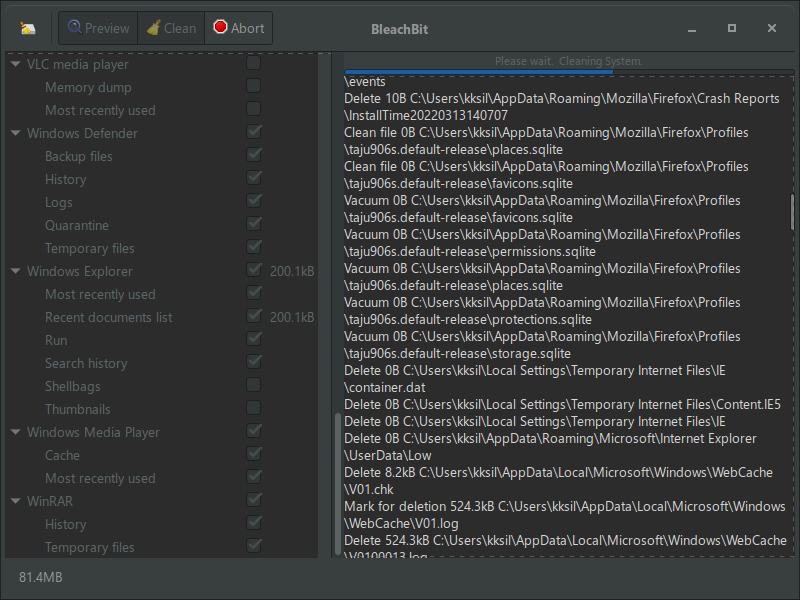 6. The cleaner removed the unnecessary files.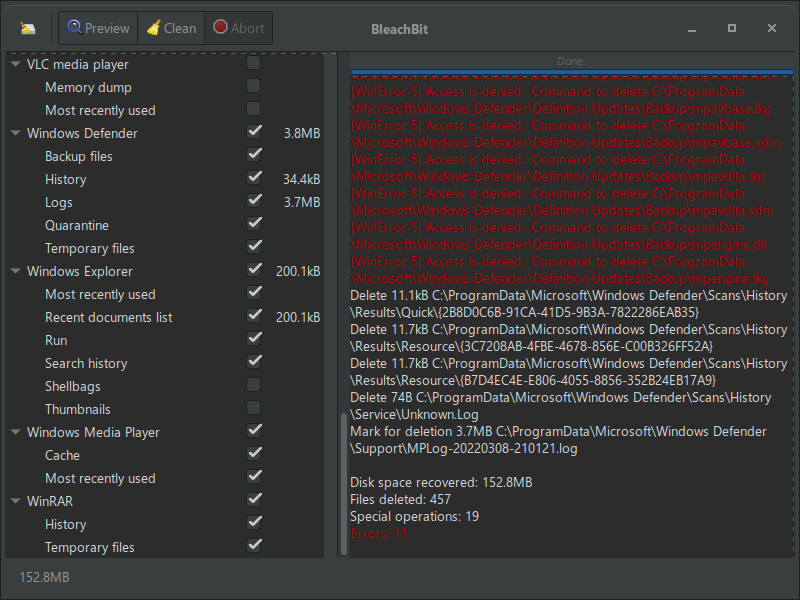 BleachBit is my go-to system cleaner in Windows desktop, Windows laptop, and Linux machines.
High Performance Mode
My Ryzen 5 3500H laptop has a working screen, yet I connected an external monitor for better picture quality. I noticed that the Ryzen 5 3500H performance is lacking on the external monitor, even though I'm using it as a primary display. I changed the power mode, and the performance is flawless on the external 1080p monitor.
1. Open the "Settings" by pressing Windows Key + I keys together.
2. Choose the "System" from the menu.
3. Choose the "Power & Battery" option.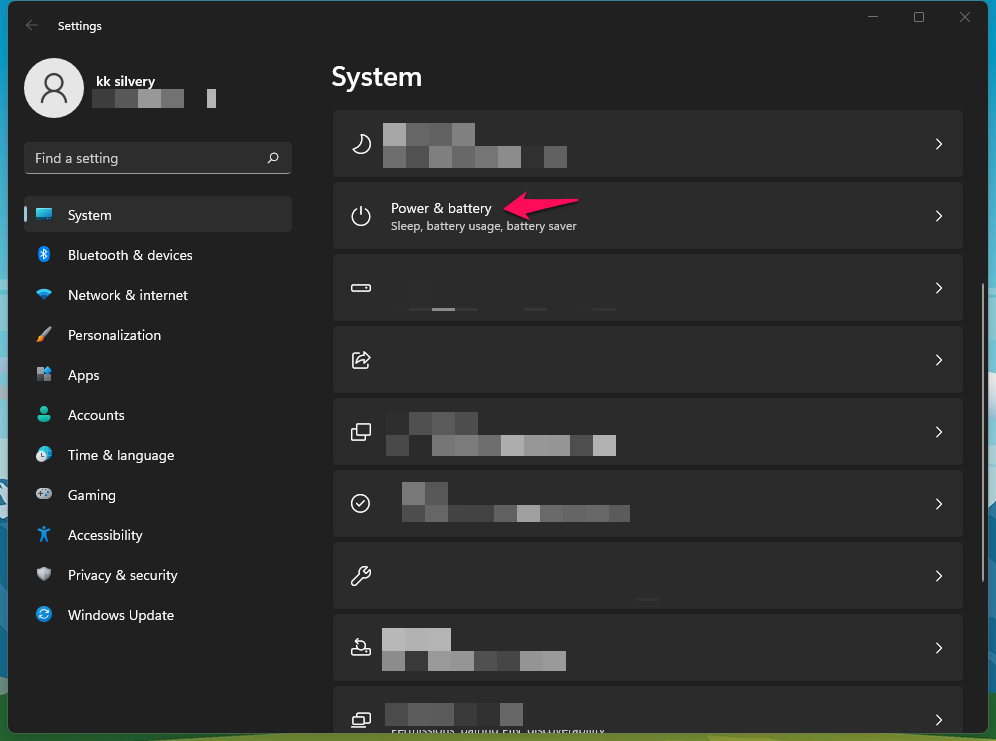 4. Find "Power mode" and click on the drop-down menu.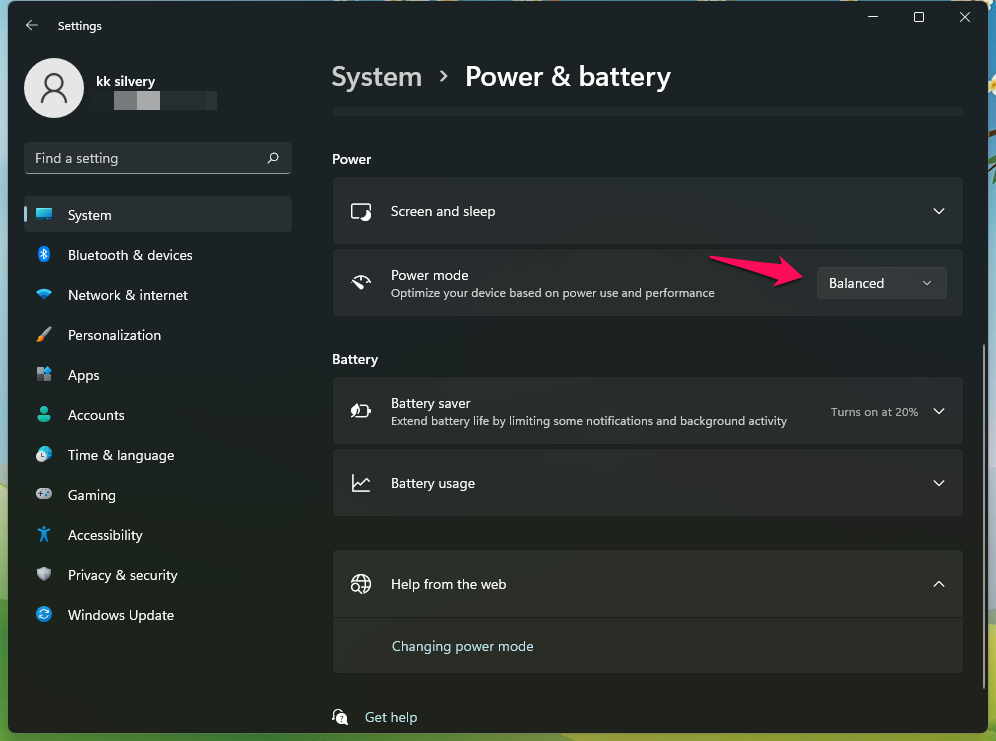 5. Choose the "Best performance" from the quick menu.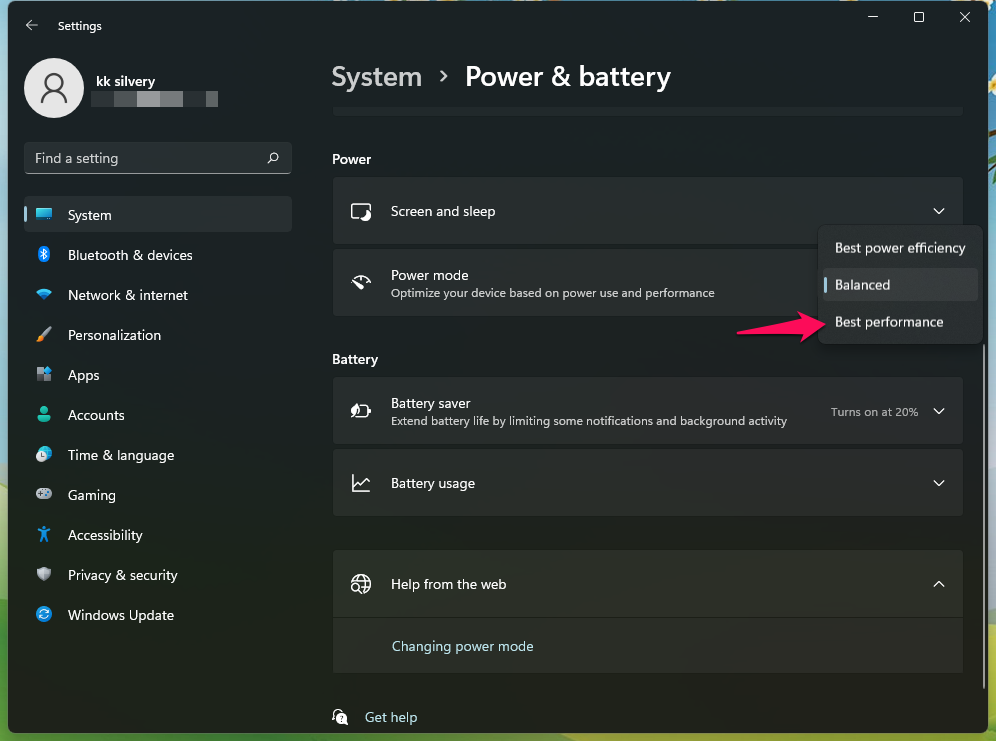 6. Windows pushes the hardware to maximum capacity.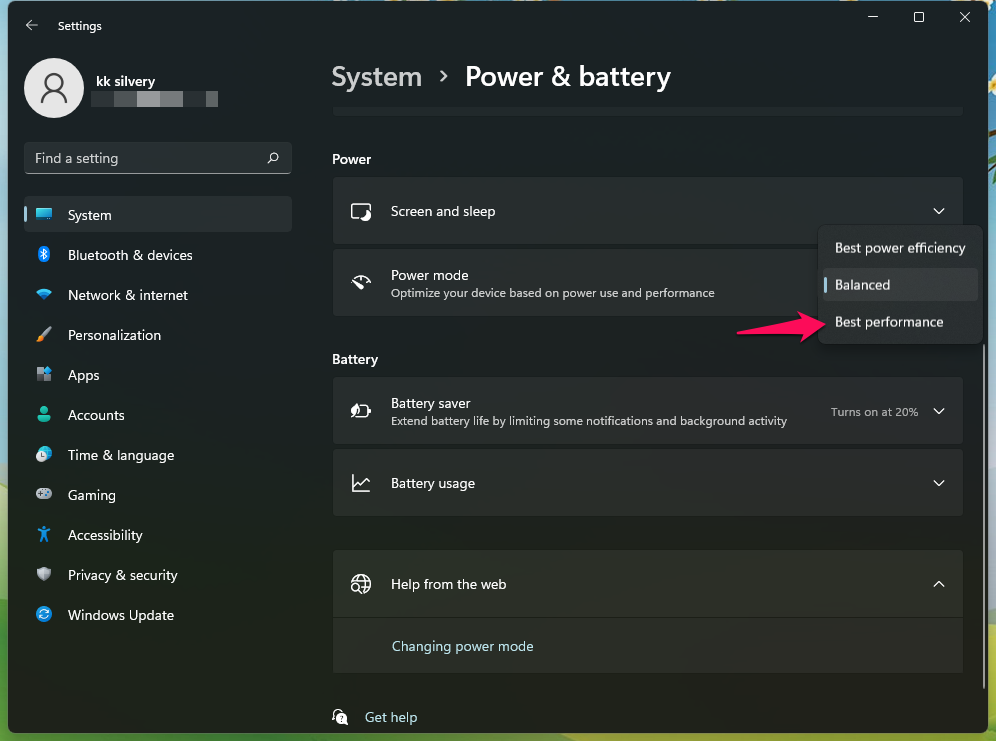 Laptop users have to compromise on the battery life after choosing the "Best Performance" power mode. Connect the laptop to the power socket and charge the Windows machine to stop running out of juice.
Disable Xbox Game Bar
Xbox Game Bar is an excellent game capture built-in software in Windows 10/11. My laptop is not a gaming-oriented machine, and it comes under the business segment. The integrated graphics processor is not capable enough to game popular titles on Steam. Of course, I can play Counter-Strike Global Offensive or Valorant at 60fps. But it's not a gaming Windows machine, so I don't need Game Bar features. Disable Xbox Game Bar, if you don't game or record the gameplays.
1. Open the "Settings" by pressing Windows Key + I keys together.
2. Choose "Gaming" from the menu.
3. Choose the "Xbox Game Bar" option.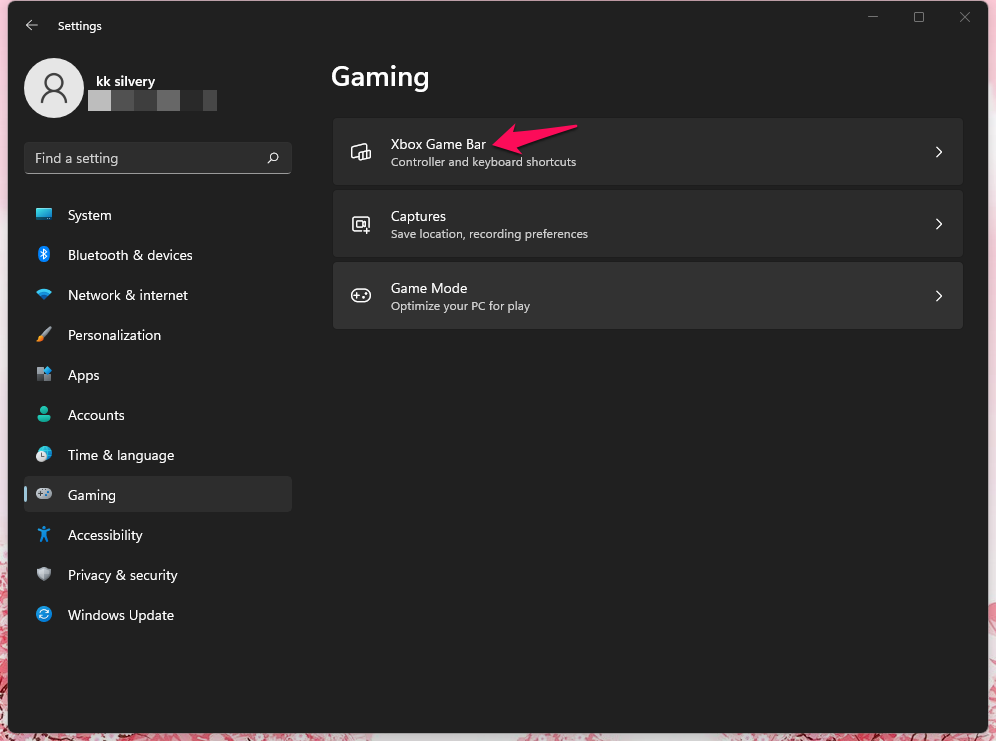 4. Click to disable Game Bar in Windows PC.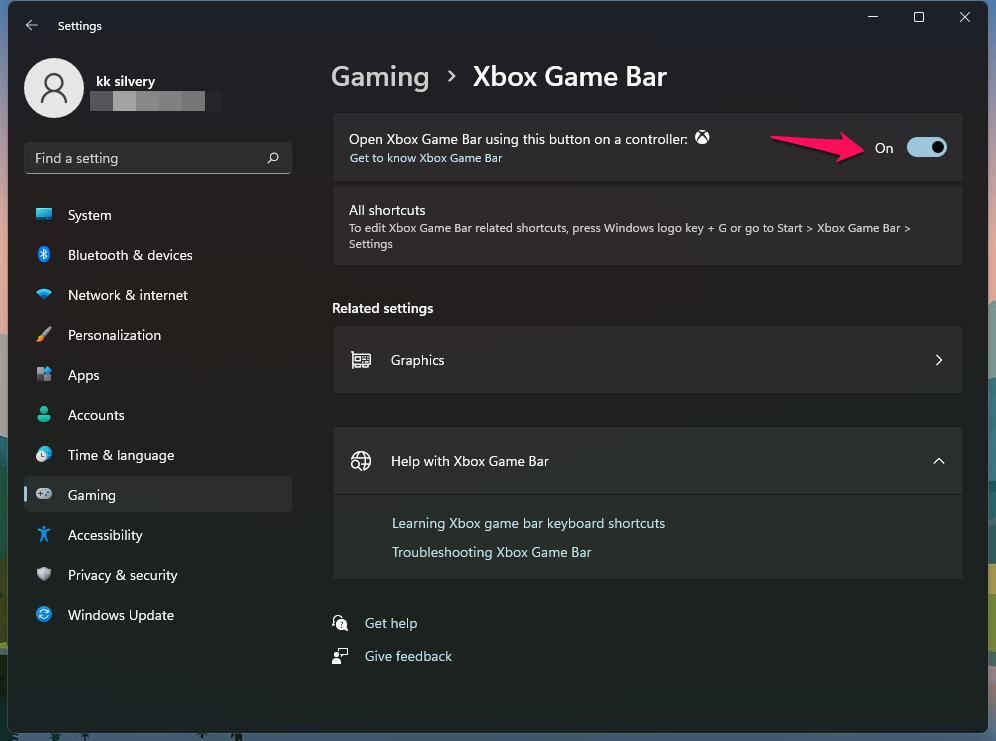 You've stopped Game Bar from running in the background, and it will take effect in the next session.
Uninstall Unused Programs
Most of my friends have unused programs installed on the machine. Unused programs take up space in the drive, and they might run a few processes in the background. It's time to uninstall the programs that you haven't opened in a long time and don't need anymore.
1. Open the "Settings" by pressing Windows Key + I keys together.
2. Choose "Apps" from the menu.
3. Choose the "Apps & features" option.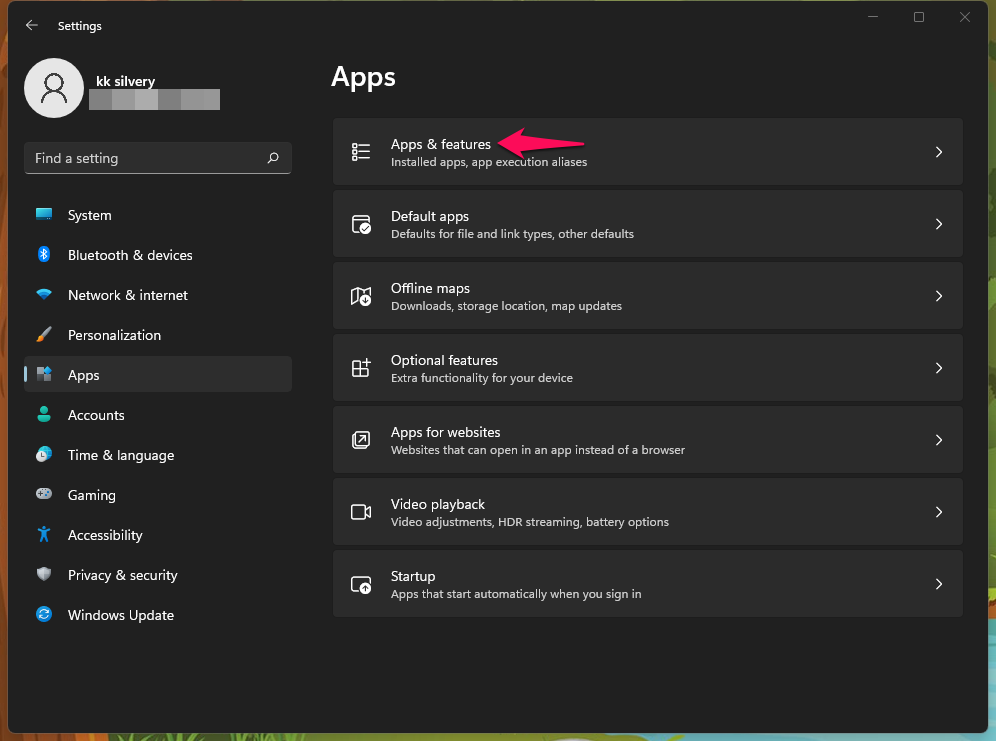 4. Sort the list by clicking on the drop-down menu button.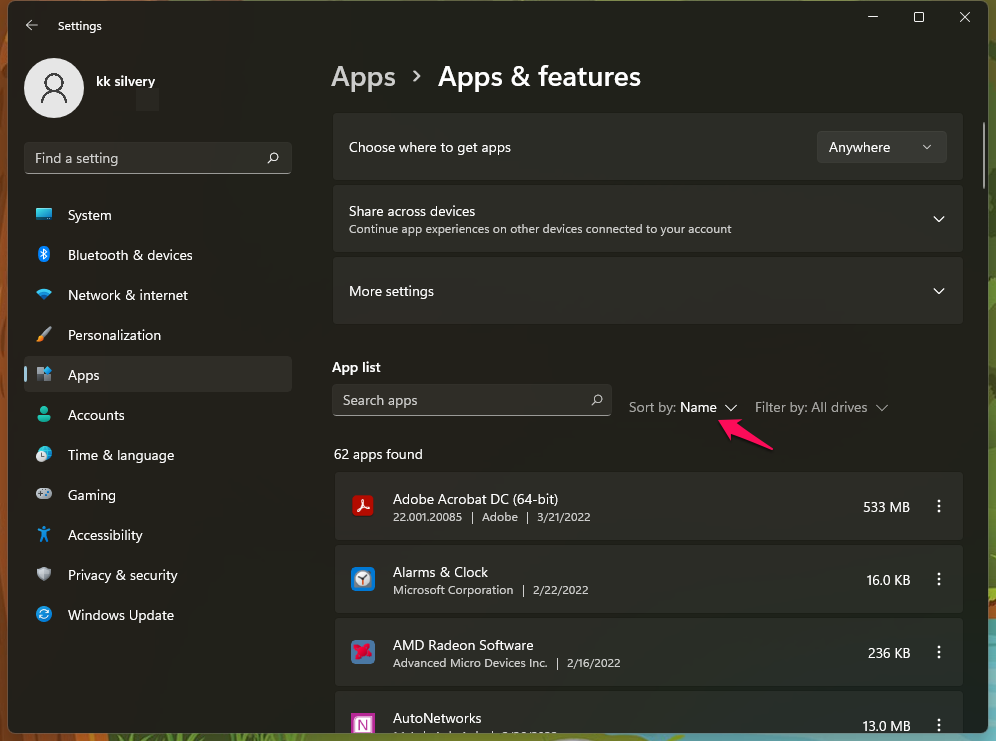 5. Select "Size" from the drop-down menu.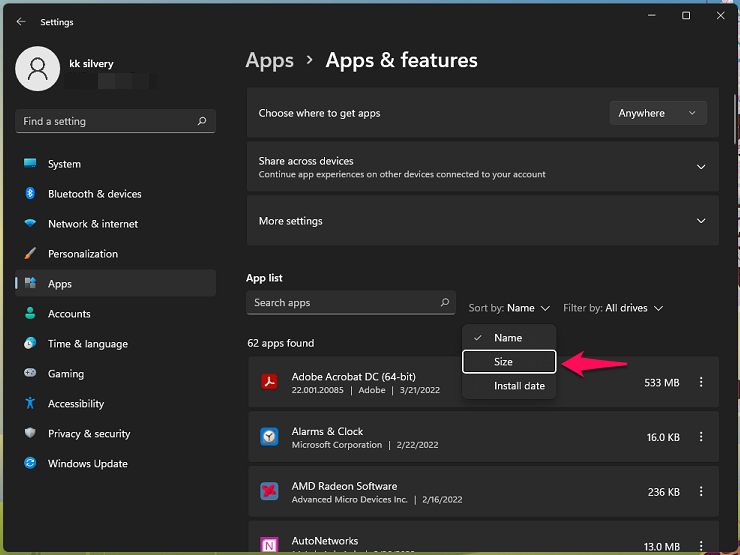 6. Find the unused program and click on the three-dot setting.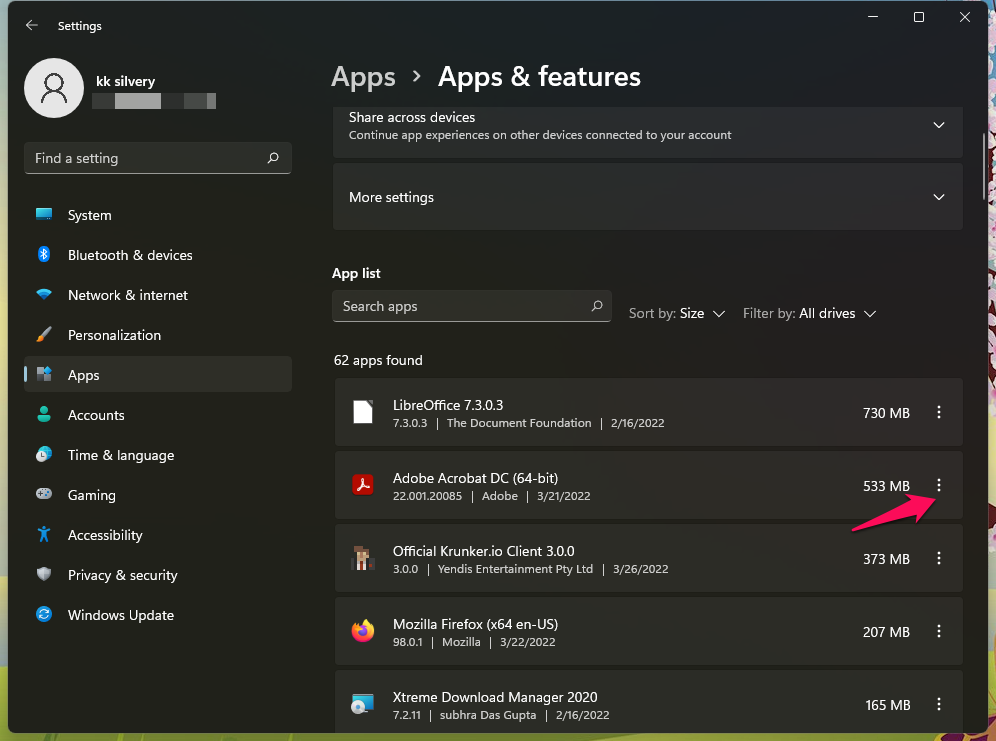 7. Click on the "Uninstall" button.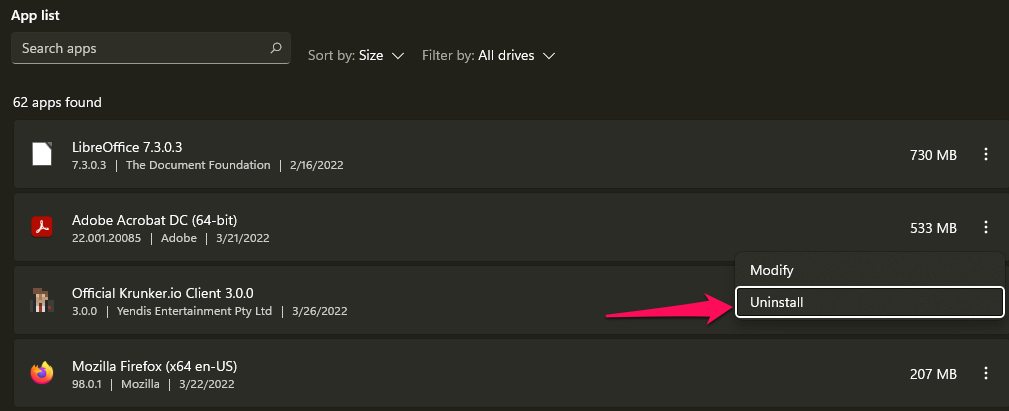 8. Click on the "Uninstall" to confirm the action.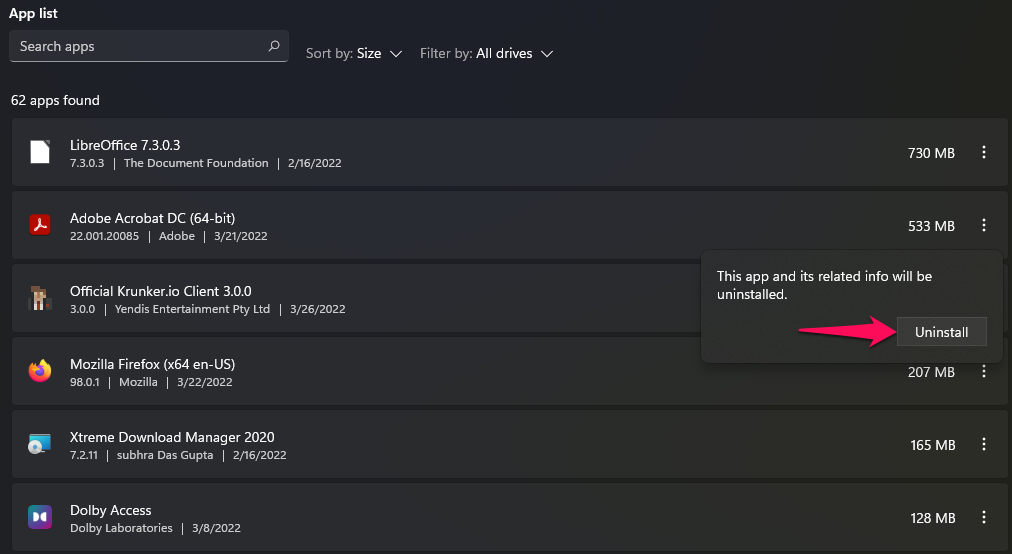 9. Let the uninstallation wizard remove the program from the system.

You should remove the programs that you don't use anymore. You are freeing up the storage and decreasing the RAM consumption.
Windows Threats
Your Windows PC may have a virus, malware, spyware, or a threat. Take action to quarantine all threats from the machine. You can use Windows Security or a third-party antivirus tool to get rid of the malware. However, I will use the built-in malware removal tool to secure the machine.
1. Press Windows Key + R.
2. Type "MRT" in the empty field, then click on the "OK" button.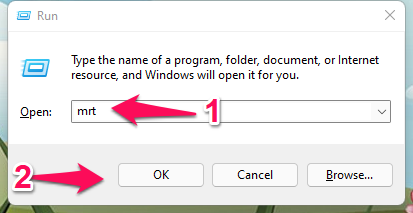 3. A new window shows up on the screen. Click on the "Next" button.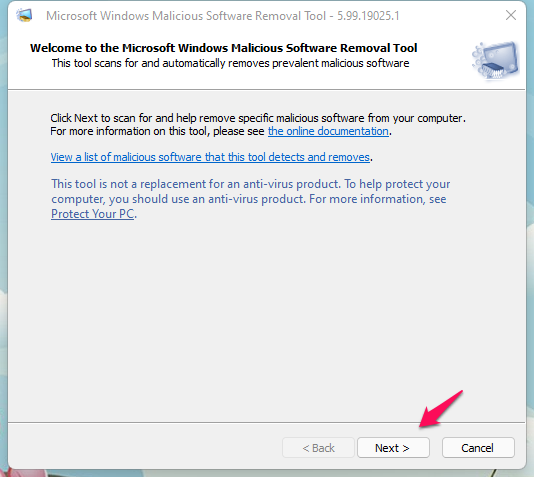 4. Select the second option, "Full Scan", then click on "Next" to move forward.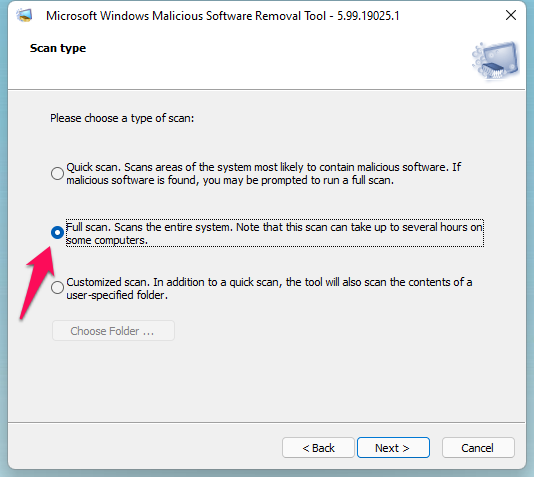 5. The malware detection process begins.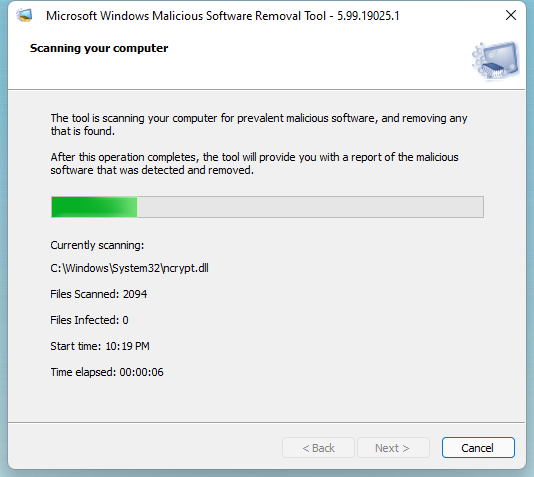 Let the WMSRT run an in-depth scan, and I selected Quick Scan for demonstration purposes only.
6. Click on "Finish" to close the window.
You know how to use Windows Security in the machine, so I covered a part that very few readers are aware of it.
Hardware Upgrades
I watched a few YouTube tutorials and read written guides to upgrade two hardware components in PC and laptop.
Storage Drive: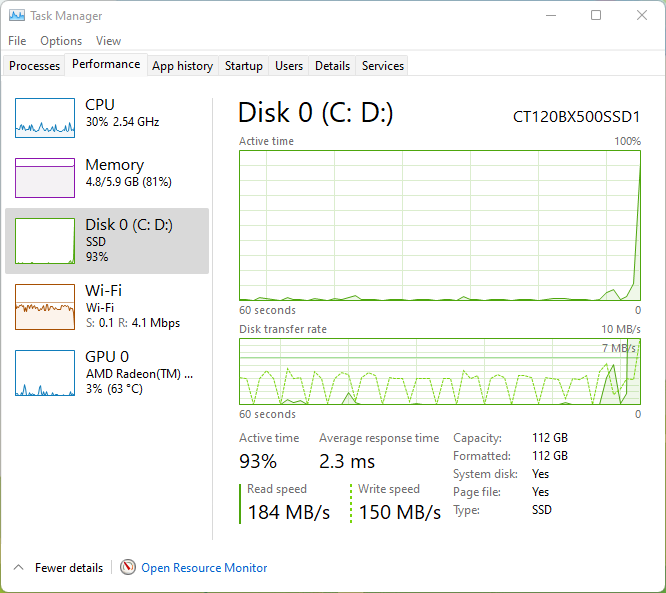 I purchased M.2 SSD and SATA SSD a couple of years ago. I upgraded the desktop with M.2 SSD and installed SATA SSD on the laptop.
You don't have to spend $100 on high-speed drives and upgrade with a budget drive.
I have installed Crucial 120GB SSD, and it costs less than $23 online.
My Ryzen 3500U laptop had a mediocre 5200 rpm mechanical hard drive. The $23 SSD instantly boosted the performance up to two-fold, and the storage drive was the bottleneck.
Memory Module:
My Windows desktop had 8GB DDR4 memory installed for one and a half years. I upgraded the memory with another 8GB DDR4 RAM module, and the performance improved significantly during gaming and running heavy programs.
My laptop has 4GB + 4GB memory, and I'm planning to upgrade the memory up to 12GB for maximum support. I'm waiting for the prices to cool down. I don't plan on buying a memory module at an inflated price due to the ongoing chip shortage.
Overall, it's worth investing your hard-earned money on SSD and RAM upgrades. The mechanical hard drive proved to be a bottleneck for over a decade. I would choose SSD if you can upgrade only one component.
Browse in Private Mode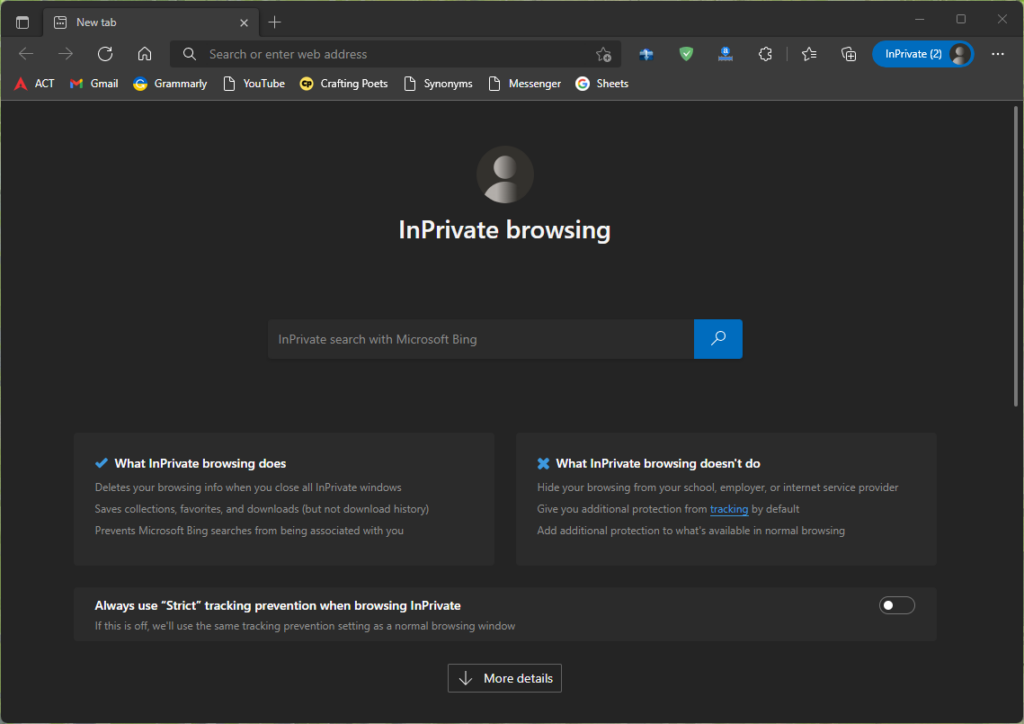 Many would leave a negative review at the end, but I support Incognito Mode browsing. Our browser collects plenty of information such as cookies, cache, saved form data, etc. They accumulate useless files over the months, and it impacts the performance.
I'm browsing the internet from Incognito Mode or Private Mode for almost seven years. I have switched from Firefox, Chrome, Brave, and now Edge. Try the Private Mode, but you have to memorize the email address and passwords.
a. Do not save website credentials in the browser.
b. Memorize credentials instead.
c. Save bookmarks.
d. Turn on auto-cleaner
Incognito Mode stops the browser from collecting and saving data in the local storage.
Switch Back to Windows 10
I'll be honest about Windows 11. I would stay on Windows 10 if Windows 11 wasn't part of my work line. I cover guides, tutorials, and other information on the latest Microsoft software, so I have to stick with Windows 11. Win 10 is a better choice, and Microsoft will continue support till 2025.
Linux Operating System
I tried Linux software in November 2017, and I was surprised by the performance. My 2007 Intel Pentium E2180 machine was running Linux software smoothly, and it had 1GB of memory only.
I installed Kubuntu 20.4 LTS on my 2014 A4-6210 laptop, and the performance was flawless.
I felt like I didn't need to buy a new laptop anytime soon, and it increased the life span by another year. I sold the A4-6210 laptop for a reasonable price and made a profit from it.
Here are my suggestions, so you can get started with Linux right now.
A. You don't have to install Linux operating system and try from a USB flash drive.
B. Try Linux Mint or Kubuntu 20.4 LTS from an 8GB pen drive.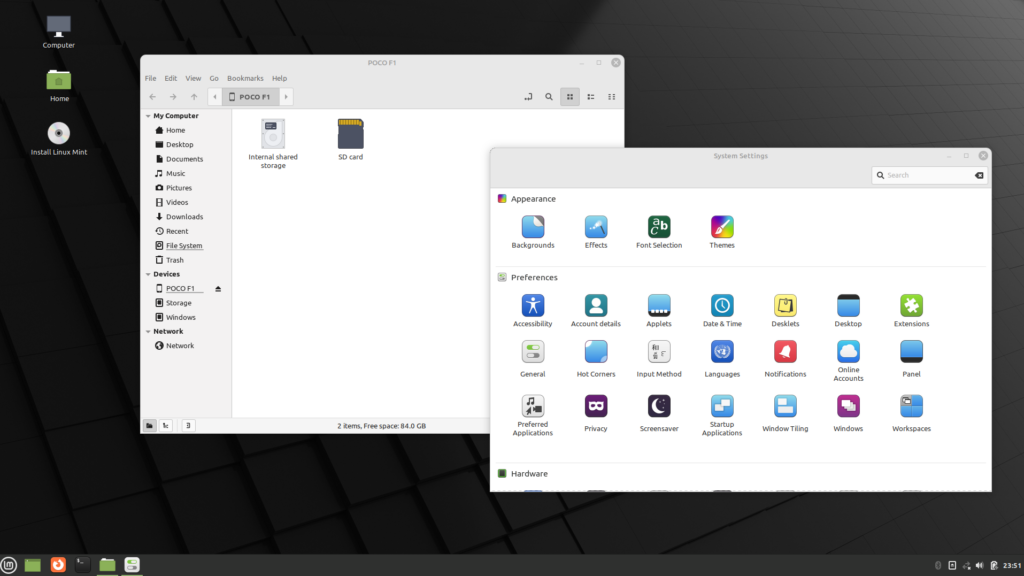 C. You will find alternative and open-source programs on Linux. I gave you a few examples below, and you will learn about the programs.
LibreOffice: I forgot about Microsoft Office after using the open-source & freeware office suite.
VLC: The good old VLC is available on Linux because it's an open-source project.
Browsers: You won't miss Firefox, Brave, Chrome, etc. All mainstream browsers are available on Linux software.
Spotify: I subscribed to Spotify premium, and you have a dedicated program available for Linux OS.
Xtreme Download Manager (XDM): I forgot about Internet Download Manager after trying XDM, and I have installed it on all Windows PCs.
BleachBit: I got rid of CCleaner after trying BleachBit, and I recommended it above. You will find alternative programs in Linux OS, and they don't have bloatware, virus, or anything else.
D. No bloatware. Clean operating system.
E. Secure.
F. Linux Mint has a similar Windows-like interface. You can navigate effectively from day one.
G. You can run the latest Linux OS on 1GB RAM and a 10-years old CPU.
Watch YouTube tutorials to try Linux operating system from a USB pen drive.
Bottom Line
You can speed up Windows 11 PC by disabling a few things in the machine. You don't have to give up on the animations and effects for better performance. Microsoft made a tough decision and listed specific hardware from the bunch, so they give the best performance. You should go back to Windows 10 or Linux if you have to tone disable animations or effects in the system. Let us know which solution helped in boosting the Windows 11 performance.