Safari is the proprietary web browser of Apple Inc. The browser was first released for Desktop in the year 2003. Safari was also available to Microsoft Windows from 2007 to 2012. Following that,, Safari has undergone various updates and now hosts a lot of features. One of these features are the Split Screen. Split Screen allows users to view two webpages simultaneously in the same screen area. This becomes very useful, just like desktop computers. This makes the comparison, copying texts and displaying two relevant databases very convenient.
Some of our users out there own an iPad and are confused that if their device supports this Split Screen feature or not. And they are also not sure how to turn that thing on. If you're of them, then congratulations. You've landed on the correct page. Today we are going to show you how you can turn on Split Screen feature in your Apple iPad. But before moving on to that, you need to keep a few points in mind.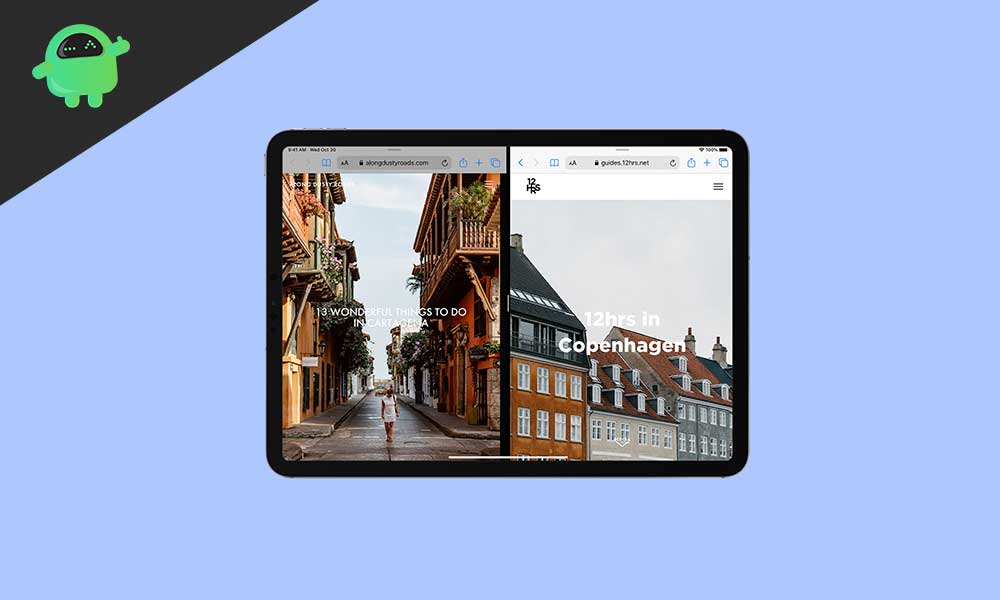 Your iPad should have the latest version of iOS or iPadOS installed, if not please update.
In order to use the Split Screen feature of Safari you must-have an iPad Pro, iPad (5th generation and above), iPad Air 2 and above, or iPad mini 4 and above else you cannot use the feature.
You must also have the updated Safari web browser in your iPad.
Now let's move on to how to turn on split-screen.
How to Split Screen in Safari on the iPad?
Now we will show you how you can turn on the Split Screen on iPad with the stepwise guide.
Put your iPad in the landscape mode by turning on auto-rotate
Now open the Safari Web Browser
After that, to open any website in split view, touch and hold the website link and drag it to the other side of the screen.
Now to open a webpage split view, touch and hold this button, then click on the "Open new window."
Now you can move any tab left or right just by touching and holding the tab for a few seconds and dragging it left or right.
Now you know how to use the split-screen feature, after that when to want a single screen just touch and hold the
button. It will merge both the websites into tabs. After that, you may close each tab individually as per your convenience.
Conclusion
This guide was to help the users who were having a problem while using the split-screen feature or were unable to do so. We hope this guide helped you. And if you feel the same, or have any queries or feedback, feel free to comment down below with your Name and E-mail ID. Likewise, check out our iPhone Tips and Tricks, PC tips and tricks, and Android Tips and Tricks for more such tips and tricks. Thank You.