Spotify is one of the best apps when it comes to music playback. I, along with millions of use this app to listen to music every day. Now Spotify has some amazing features where you can listen to music to different genres, different mood styles, and save different playlists. In recent months, many users have been facing a peculiar issue where they see an error – Offline Sync Not Working on their Spotify app.
This error essentially means that you won't be able to listen to music that is saved locally on your smartphone or PC. To avoid this error, users have to connect to the internet to avoid getting Spotify offline Sync not working error. The cause of this issue is due to the sync function, which is not working correctly. So in such a case, you won't be able to use the download function or use the offline songs. If you're facing a similar issue, then here is how you can fix the problem easily.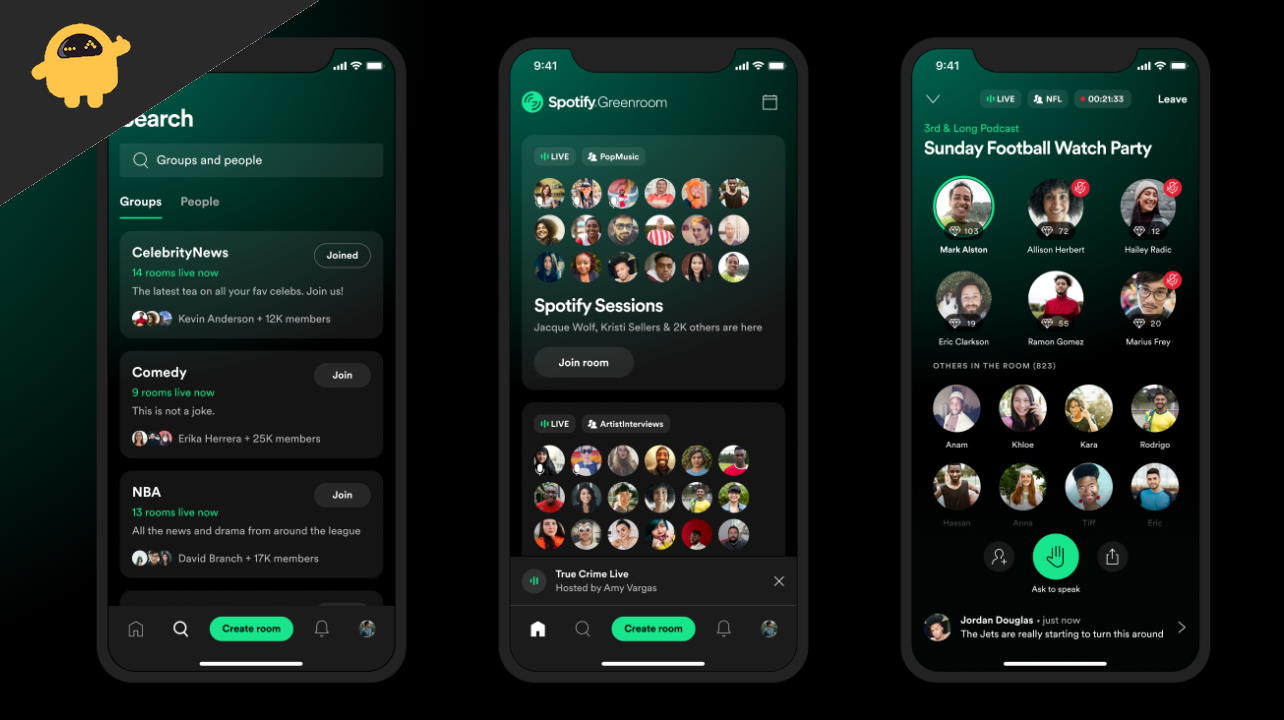 How to Fix Spotify Offline Sync Not Working
In a nutshell, the offline sync feature is not working due to some software bug on your app itself. There are different ways to get around this error and get the app working again.
Enable Sync
Spotify has a syncing feature where you connect different devices together along with the local songs on our device. Follow the instructions below to enable this feature.
Go to Settings, scroll down to Local Files, then make sure it is enabled or re-enable it. Wait a few minutes, then try syncing again.
Connect the phone to PC/Mac, then click on Spotify's Devices tab and sync. Make sure this is done with Spotify installed on all devices.
Also Read: PS5 Spotify Crashing or Not Working | Fix If Something Went Wrong
Update Spotify App
The issue of not being able to ready local song files is on an old version of the Spotify app only. Spotify app developers release new updates every month with added enhancements and new features. So make sure you download the latest version of Spotify on your device from the Play Store.
Warning
Please avoid downloading any third-party Spotify app or cracked app from the internet. Such apps will cause harm to your device in long run plus they will give rise to many technical issues such as offline sync.
Remove DRM content
DRM refers to Digital rights management, where it protects the digital content from being copied or transferred from respect. Spotify has strict rules when it comes to pirated or DRM-locked content.
Digital rights management (DRM) is the adoption of technology and systems to restrict the use of copyrighted digital materials. DRM tools are designed to protect the rights of the copyright holder and prevent unauthorized modification or distribution.
In case you have such a song on your local filter, which is a paid song, and you don't have the buying license/receipt for it, then remove that song from the folder. After that, you can restart the Spotify app and it will work with your offline songs.
Replace local music folder
In some cases, Spotify might not be able to figure out the music files and the folders they are saved in. In such scenarios, it's best to save all the music/songs files to Android >> Music folder.
Also, be sure not to keep music files on an external SD card. External SD cards may go corrupt anytime and may result in Offline Sync Not Working on their Spotify app issue.
Check songs extension
Spotify works best with MP3 songs, but it also reads other formats such as .ogg and .acc. If you have saved your song files in unknown formats other than mp3 files, then Spotify might not be able to pick them in the local library. MP3 is a very popular song format, and you will be able to find all your favorite songs in this format if you look it up on the internet.
Conclusion
As you see, it's very easy to get rid of Spotify offline sync not working issue. The best way to come out of this situation is to reset your network and app itself. In most cases, it's due to a data mismatch in the app database itself. Follow the above methods and let us know which one worked the best for you.