Steam Deck is the entry of Valve Corporation to the console's world. It packs a pretty good set of features, impressive performance, and offers a decent battery backup. Since it's the first console of the brand, it was likely to run into problems. Even the most popular PS consoles face problems. Some Steam Deck users are facing problems with the trackpad or touchpad. Those affected say that the Steam Deck trackpad is not working in Desktop Mode.
Many Steam Deck users on popular forums have complained that the trackpad does not behave as it should in Desktop Mode. For some users, the right-click has stopped working. The issue seems to have affected a large portion of Steam Deck users, and that's what inspired me to write this post where I would discuss several workarounds that can potentially fix the issue.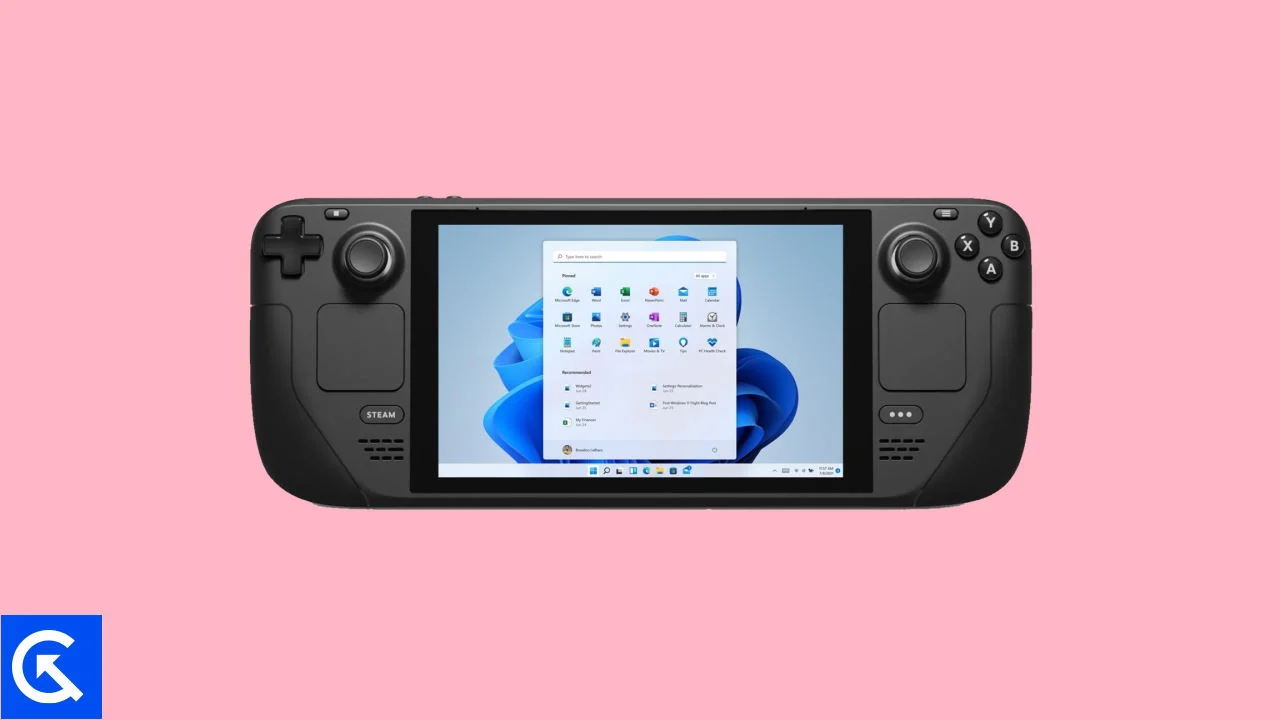 Steam Deck Trackpad Not Working in Desktop Mode? Here's How to Fix
Below I have listed several workarounds that are helpful in fixing issues with the trackpad on Steam Deck. You may not need to test them all. Simply work your way down until you find the one that works for you.
1. Open Steam Client as Soon as You Enter Desktop Mode
The Steam app should always be running as it manages all the input devices. And, it does not start by itself when you enter Desktop Mode. This is one of the primary reasons why users face issues with input devices after going into Desktop Mode.
If your device is offline, the Steam app won't start functioning automatically. What you need to do is select "start in offline mode" on the Steam popup. Now, the Steam app will automatically start even if your device is offline.
Another similar workaround is to open the Steam Client as soon as you enter Desktop Mode and then minimize it. Now, everything should work on your Steam Deck.
2. Restart Steam Client
Restarting the Steam Client often does the trick in fixing many software-related issues. It can help you in fixing internet connectivity issues, loading issues, lagging issues, and connection problems with input-output devices. You can try this method to check if it can fix the Steam Deck trackpad issue in Desktop Mode.
Steps to restart Steam on PC and Mac:
Tap on Steam in the top-left corner of your Steam window.
Select Exit from the drop-down menu. The Exit option appears on PC, while Mac users need to click on Quit Steam.
Steam will close. Open Steam again and log back in if you have been logged out.
Once you restart Steam, check if the problem is fixed. If the issue persists, try restarting Steam into offline mode. The steps are given below.
Open a Steam window on your computer.
If you're a PC user, click Steam from the top-left corner. Mac users need to tap on Account. Select Go Offline… from the drop-down menu.
You should see a prompt on your screen to restart in Offline mode. Tap on Restart in Offline Mode to finish the process.
3. Disable and Enable Touchpad
You can fix issues with the touchpad by temporarily disabling it from the settings. Go to the settings, disable the touchpad and then enable it again. This could fix the issue. However, the solution is temporary. You may face the issue again in the near future.
4. Check for Device Updates
Your device may have a software bug, which is causing issues with the trackpad. Updating the device might help as the latest version includes fixes to known issues, in addition to device improvements and new features.
Here's how to update your Steam Deck:
Press the Steam button and select Settings.
Tap on System from the left menu.
Click Check For Updates. The device will not look for updates.
Tap on the Apply button. It will appear if an update is available. If you do not see the button, that means your device is already running on the latest version.
You may need to Restart your device to install the latest update.
So, this was our guide on how to fix Steam Deck Trackpad not working issue in Desktop Mode. We hope one of the solutions from this article helped you in fixing this issue. Still, have any questions or queries left? Do write them in the comments below and we'd try to respond as soon as possible.