SteelSeries manufactures gaming devices and accessories such as headphones, keyboards, mice, and mousepads. They recently released the new Arctis 7 and 7P. These headphones were made especially for the PlayStation 5, but they're also compatible with the PlayStation 4, PC, Android, and many more devices. These headsets are optimized for ultra-low latency gaming.
Furthermore, the headset's ClearCast bidirectional microphone, which is Discord-certified, helps you communicate with your gaming partner fluently. Unfortunately, these headsets are facing lots of criticism because of some issues with which they are not charging properly.
Well, we investigated the issue and found a potential reason why the Arctis 7 and 7P are not charging. Although it may occur due to a hardware issue, but you can still try out the fixes we have mentioned here and check if the issue gets resolved or not.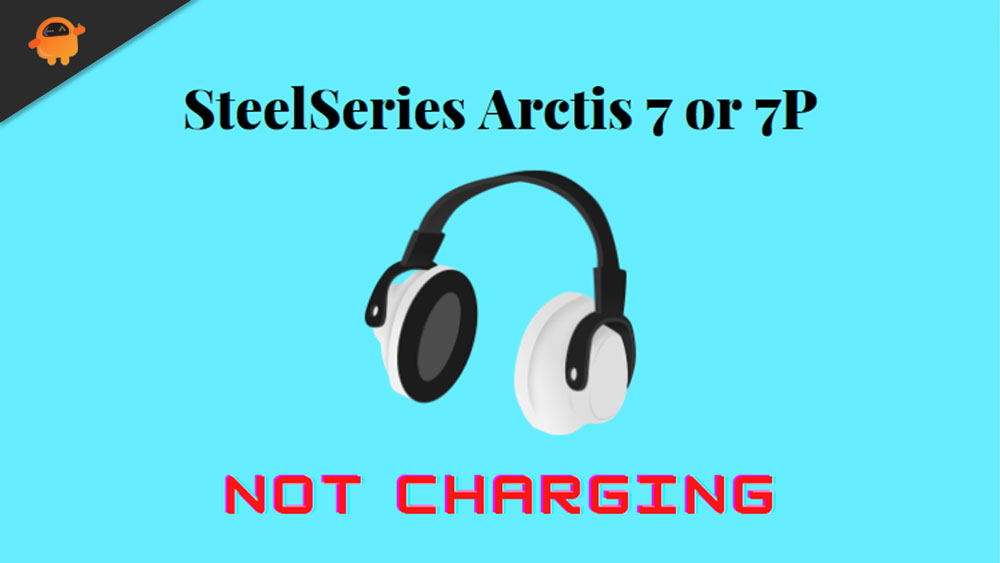 How To Fix SteelSeries Arctis 7 And 7P Not Charging Issue
Many SteelSeries customers have reported charging problems with their Arctis 7 and 7P, claiming that the headset would not charge even when plugged in using the USB cable. So, let us walk you through the various solutions to the Arctis 7 and 7P charging problems.
Fix 1: Rerun the SteelSeries Engine software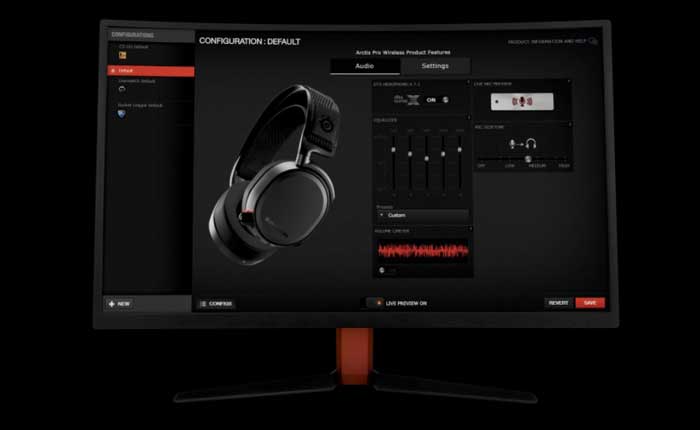 Are you using the SteelSeries Engine software to check the charging level of your Arctis 7 and 7P? Then, you must try restarting it as it may be possible that it's showing to get refreshed after doing this. However, it is possible that the software may show you older charging data, but restarting your software will quickly verify it.
Meanwhile, in case even after restarting the SteelSeries Engine software, you are getting the error. Then, there are possibilities that the software may be outdated due to which you are getting this. So, we suggest you check if there is any update available for your software and if so, then immediately update it and check again if it still shows a low charging level.
Fix 2: Check The USB Cable
There are chances that the USB cable that you are using may be damaged or have any fault due to which you are getting this annoying error. So, we advise you to thoroughly check the USB cable that you are using to charge your headset.
However, if you notice any damage to your USB cable, use any other USB cable to charge your headset because that's the only thing that will help you fix this. After changing their USB cable, many users previously that the arctis 7 and 7P not charging issue get fixed.
Fix 3: Reset The Arctis 7 and 7P Firmware
Did you check if there's a firmware update available for your Arctis 7 and 7P or not? Well, there are huge possibilities that there's any firmware update available for your headsets. However, we are sure that the issue will automatically get fixed after resetting the headsets.
So, to reset the arctis 7 and 7P firmware, you must press the switch under the cushion on the left ear cup for about 2-3 seconds. That's it. Now, your headset is reset. So, now you can check if the issue gets fixed or not. We have many reports where users claim that this helped them to resolve the error. Therefore, why not you try this out? Go and try these steps:
Firstly, you have to plug out any cable connected to your headset.

After that, take your headset and remove the cushion of your left ear cup.

Then, search for the reset button. After that, press it for about 2-3 seconds.

Now, charge it before turning On the power switch.
Fix 4: Check The Ports
Don't worry if your charging port is severely damaged; it may be replaced. You can even try to execute the process on your own if you are confident in your abilities. But, turn off your headset and clear out the charging port using pressurized air or a bulb syringe. Moreover, you must also check if any dust falls out after a few air blows.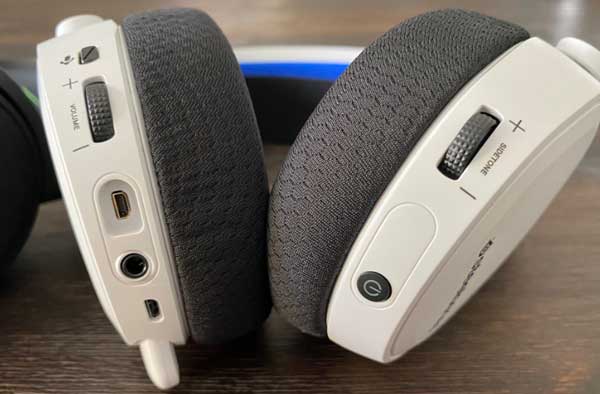 Also, the headset port and try all these tricks for your output source device, like if you are using a laptop or PC to charge your headset. Then, once you clear the port, try charging your Arctis 7 or 7P headset in order to check if it is now started charging.
Meanwhile, if even after this, the headset is not charging, then there are chances that the charging port may be damaged. Therefore, now you need to replace it by hovering towards the nearest service center.
Fix 5: Replace The Cable
Power surges from a damaged or faulty charging cable might overheat your gadget and cause it to catch fire. However, on the other hand, electrical fires are becoming increasingly common and can cause significant damage. In the meantime, damaged charging wires, on the other hand, might result in disastrous electrical fires in your home.
Although most USB ports are unprotected, leaving them accessible to corrosion, dust, etc., they can fit inside and out of reach, but still sometimes, due to various reasons, the USB cable gets damaged. Therefore, if possible, we suggest you replace it and then check again if it helps you fix the error.
Fix 6: Check The Batteries
Most Bluetooth headphones can last for 6-7 hours of battery life. However, a decent quality Bluetooth headset from a premium brand should last for 18-20 hours on average, or even up to 25 hours if features like noise cancellation are turned off.
Meanwhile, we have already known that the life cycle of a Bluetooth headset battery is generally around 500-600 complete cycles.
Therefore, we suggest you replace your Arctis 7 or 7P battery as there are chances that your headset batteries get damaged due to which it is unable to charge properly.
Fix 7: Contact To Support Team
Contacting the SteelSeries support team will be the best choice as it serves as a connection between the support experts and its customers. Furthermore, the support team is responsible for providing the current situation about the products.
Therefore, if nothing helps you fix the charging error, we suggest you contact the SteelSeries support team and explain everything to them about the issue you are facing. After that, if possible, then they will suggest you some fixes; otherwise, tell you to reach their nearest service center for a repair.
From Author's Desk
Usually, the users who are suffering from the Arctis 7 and 7P not charging issues fixed it by performing the above-mentioned methods. But, in case you are not lucky enough, then it must be tough for you to fix this error. Anyway, that's it from our side. We hope this guide has helped you. But, in case you have any questions on your mind, comment below.