Microsoft Edge is not much of a popular browser, but it is one of the best browsers up there. Edge is developed by Microsoft originally for the Windows platform. However, Microsoft has launched Edge for other major platforms like macOS and Android too. It is the fastest web browser with modern web-standard technologies. Therefore the browser is widely in use. However, it doesn't have that much features and functionality, such as Google Chrome. It has some bugs. A few features of Edge is very annoying to most of the users. One of such Edge feature is, it automatically opening in most Windows and Mac computers and runs in the background.
This probably occurs because the application has administrative permission to execute itself on the startup and to run in the background. Disabling Edge from Automatically opening up is very easy in macOS; however, in Windows, there are a few ways in which you can restrict Edge from suddenly launching on the screen.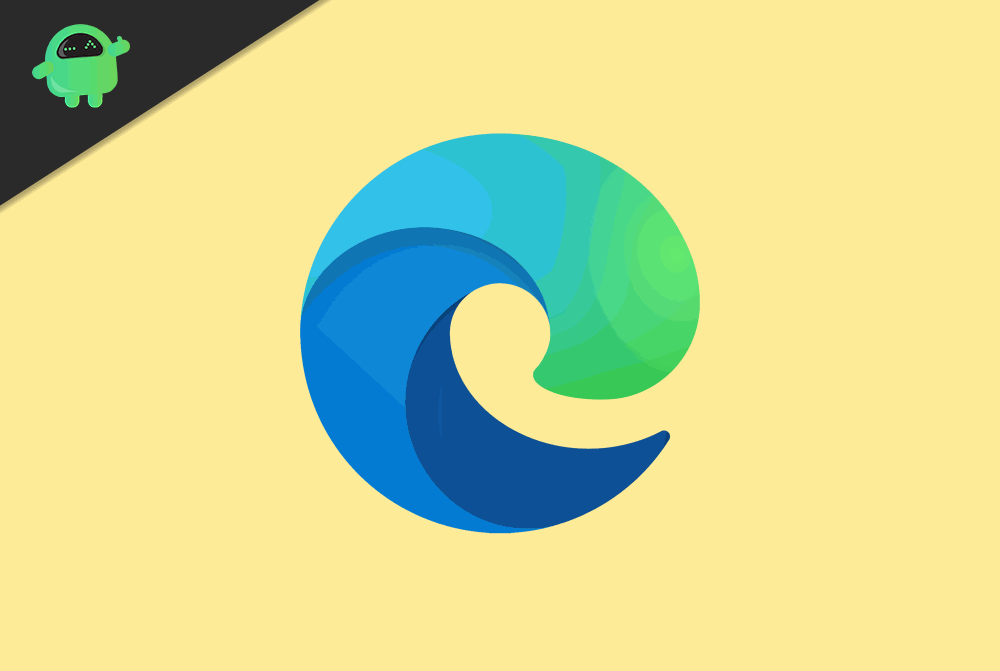 Stop Microsoft Edge Automatically Opening on Windows
There are few solutions in windows that you can do to prevent the Edge from automatically launching. However, we are only gonna talk about the best-assuring method that is sure to work.
Registry Editor controls almost all the functions on your Windows Pc. Therefore you can use the registry editor to control the functions of Edge. You will only have to do a little bit of configuration to resolve your issue. Follow the steps mention below to know.
Step 1) Firstly, open up your registry editor as an administrator by searching for Registry Editor in the Windows search box. Right-click and select Run as an Administrator.
Step 2) Now you have to locate a directory, on the left pane of the window click on the HKEY_LOCAL_MACHINE folder. Expand the directory and select SOFTWARE. Now, navigate to the folder Policies, expand it, and go to Microsoft.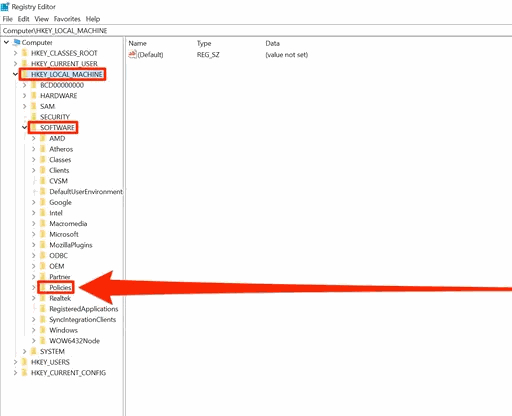 Step 3) Select the Microsoft folder and right-click on it. Select New>Key. After the new items appear, right-click and select Rename. Set the name as Microsoft Edge.
Step 4) Right-click on the Microsoft Edge folder and mover your mouse to New select Key. Rename it as one. Now right-click on the Main select New and click on DWORD(32-bit) Value.
Step 5) A new item will appear as New Value #1 on the right pane of the window, Rename it to Allow PreLaunch.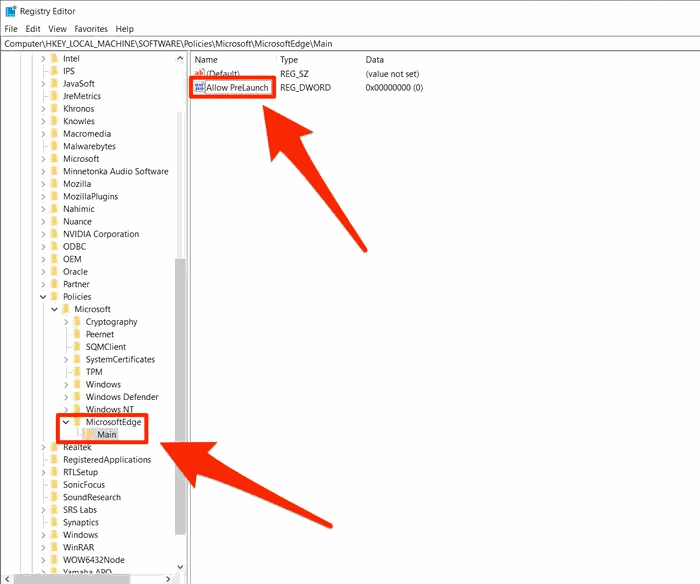 Step 6) Double click on Allow PreLaunch and set the Value Data to 0 and click on the OK button.
Step 7) Now, restart your PC, and your issue will be resolved.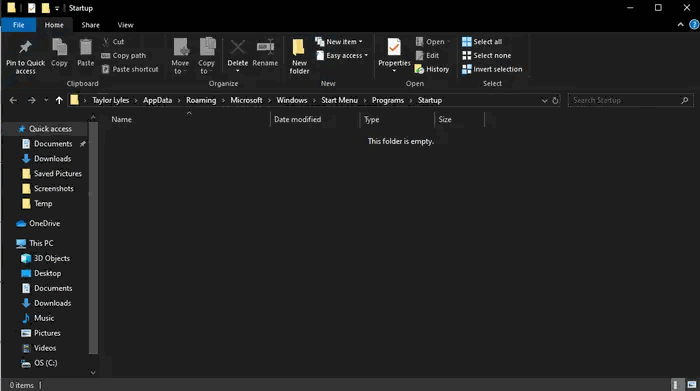 However, if it's still opening for some reason, then open up the Run Dialog box by pressing the Windows key + R. Type shell:startup, click ok. Delete any folder you find related to Edge.
Stop Microsoft Edge Automatically Opening on Mac
It is very simple in macOS to disable the automatic launching of Edge, unlike Windows. Read the following steps to disable Edge from automatic laughing.
Step 1) Firstly, launch Microsoft Edge. The Edge icon will show up on in the bottom dock.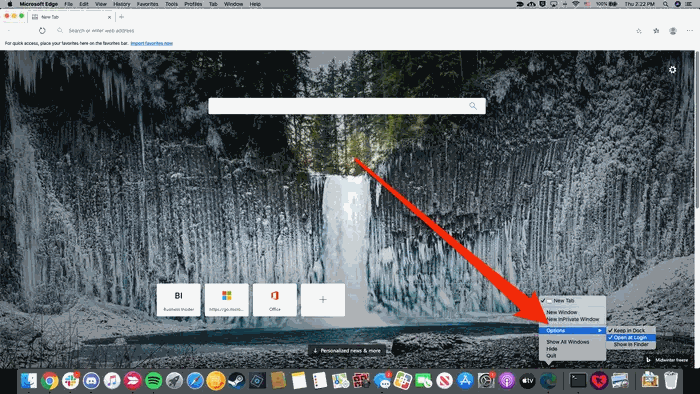 Step 2) Right-click on the Edge icon and hover your mouse on the Options.
Step 3) Another side menu will appear, uncheck the option Open at Login. Now Edge won't automatically launch on your Mac.
Conclusion
Automatically opening apps is a real pain for any computer user weather it is Windows PC or Mac. If you're tired of Microsoft Edge opening again n again by itself without your consent, then now you can disable it completely using the guide above. We have more such interesting PC tips and tricks in case you want to explore further!