Terraria is one of the most popular games right now on Steam. The game has been witnessing immense popularity over the past few days especially after the recent update. The Journey's End Update, which is the latest update, brought a number of changes into the game and it has reignited the interest of players in the game. The most notable introduction in the recent update has been the Journey mode which allows players to spawn any item in the game and tweak the game as per their needs. This mode is comparable to the creative mode in Minecraft to some extent.
One of the most trending questions people have been asking regarding the recent update is how to obtain the Storm Spear. If you are also looking for the Storm Spear in the latest update, read on to find out how to obtain it.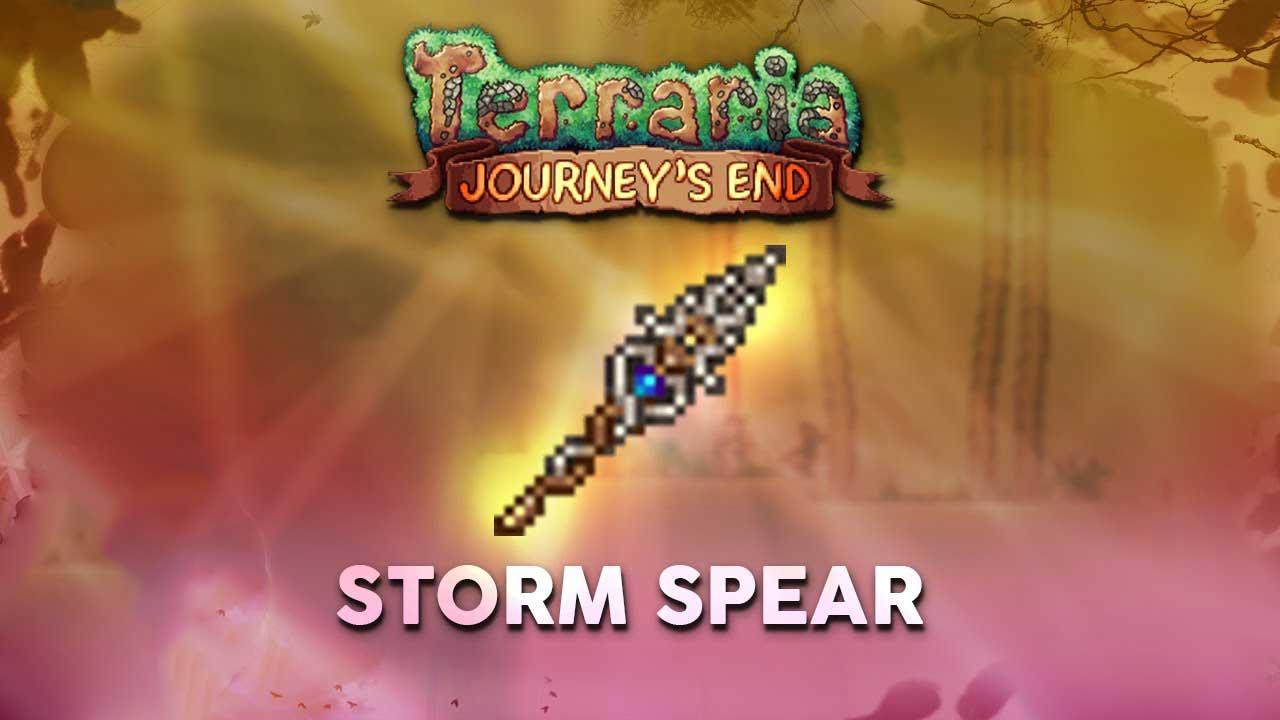 How to get Storm Spear in Terraria Journey's End?
The Storm Spear is one of the best starter weapons in the game. The weapon has pretty good stats which makes it a good choice for players. The Storm Spear can be found in two locations. First of all we have the Underground Desert chest, the Storm Spear can be found there. Secondly, we have the Oasis Crates which can be obtained from fishing. Finding the items in these biomes can help you in procuring them in no time.
The special feature of this Spear is that it can hit enemies through walls, albeit occasionally, unlike normal spears. Apart from that it works like normal spears. The lightning effect in the Storm Spear also helps in increasing its range. The effect can also damage enemies.
Storm Spear Stats
Average speed
12 melee damage
Average knockback
7% critical strike chance
I hope this guide was helpful to learn how to get a storm spear in Terraria Journey's End. Please let us know by commenting down below if you have any further queries regarding the same.
Also, check out our iPhone Tips and Tricks, PC tips and tricks, and Android Tips and Tricks if you've got queries for it or want help. Thank you!