Sometimes it can be really annoying to enter the passcode every time you try to unlock your phone. Although when you think from the security standpoint, it is best to do so. So for your convenience, you can switch to four-digit passcode on your iPhone and iPad. This is will give you both easy to unlock option and security.
Features like Touch ID or Face ID shine when we do not need such security. Although sometimes, there could be situations where you cannot use Touch ID or Face ID for some reasons. Especially when you wear a mask or hand glove, some models don't even have these features.
There is another option in iPhone and iPad where you could set up a four-digit code instead. This enables you to unlock the phone very quickly and conveniently without compromising the security when you set up an unguessable code. So here in this article, let's see how you can switch to a four-digit passcode on your iPhone or iPad. Also, Let's see at the end whether you should switch to it or not.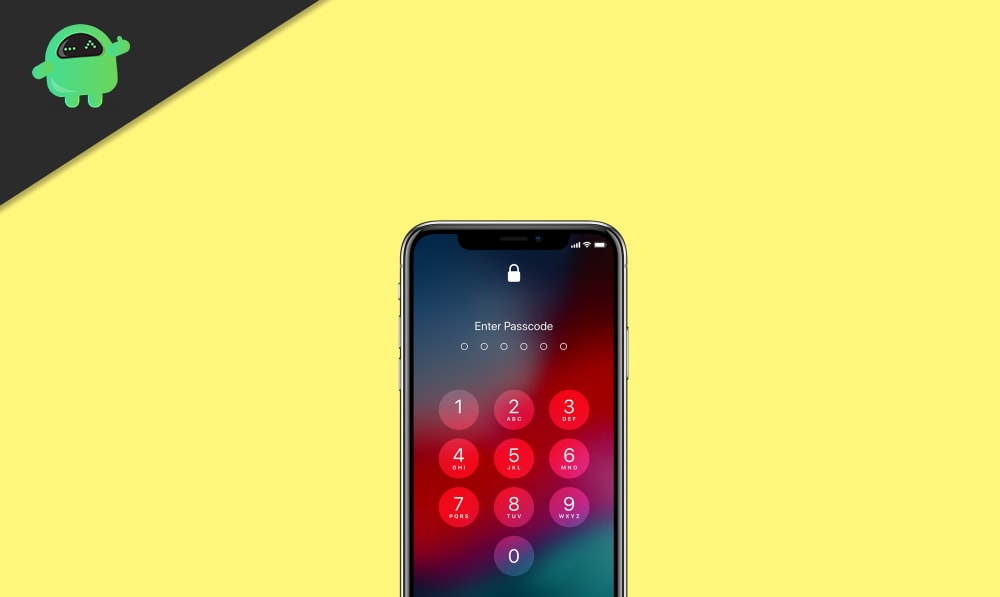 How to Switch to Four-Digit Passcode on iPhone and iPad
These settings change based on the model of the iPhone you use. But commonly, these options will be available under the settings application. So first, open the settings application and follow these methods:
For iPhone X or later, the option should be available under Face ID &Passcode. This also applies to the iPad featuring Face ID.
For iPhones and iPad having Touch ID, the option should be available under Touch ID & Passcode.
The option can be accessed under Settings> Passcode on devices without both Touch ID or Face ID; the option can be accessed under Settings > Passcode.
Now that you have reached the settings let's see how you can switch to a four-digit passcode to unlock your device.
Head over to the passcode changing the option on your settings app.
Now tap on Turn Passcode On to enable passcode if you haven't turned it on for some reason.
Tap on the Change passcode option to change your passcode.

Enter your current passcode that you have already set up.

When it asks to enter the new passcode, tap on Passcode options and select "4-digit numeric code."


Set up your new 4 digit passcode and confirm it.
Other settings you might want to check out
Require Passcode
This option makes you select whether you want your device to lock as soon as you turn off your screen. This option can be enabled if you think there is no need to lock your device as soon as the device screen is turned off.
Although for security reasons, when you have set up Touch ID or apple pay options, you cannot turn off this option.
Allow Access when locked
This option lets you access certain information like the Today view and the notification centre when your screen is locked. When you think are no critical data contained in these locations and you wish to access them quickly, you can consider turning these options on.
Erase Data
This is another cool feature in terms of security. When someone (even you) tries to enter an incorrect passcode 10 consecutive times, this setting erases the device automatically. This can help you to make sure that no one can brute force their way in by guessing your passcodes. Although even when you have not enabled this option, the phone gets locked completely after ten unsuccessful attempts. But you can restore the phone using a computer later.
Passcode For Business Devices
If you are using a device provided by your organization for business purposes, then you will not be able to change most of these settings because such business devices are controlled by passcode policies governed by your organization. In this case, there is nothing you could do except to ask for help from the IT administrator of your organization. They should have control over your device. here are the things you'll face if you have a business device that has company policies:
You'll not be able to turn off or change your passcode.
You'll not be able to change the passcode because they might be disabled or greyed out.
You may get notifications as your password has expired.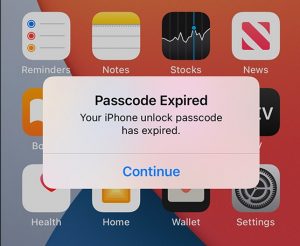 In this situation, you should contact your business HR or IT admin to solve this issue for you.
Conclusion
So this is how you can switch to a four-digit passcode option on your iPhone or iPad even though the six-digit passcode is much secure than the four-digit code because someone could also be able to guess this. Because most of the time, when people set up a f our-digit code, they mostly enter their birth year or birth date. One could easily guess this. So if you want to opt for a four-digit code for the sake of convenience, then you should at least try to enter something that someone you know might not guess easily.